If a supplier is already in use at a location the shipping details, that were configured on the Edit Details tab, are required to be updated to site.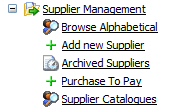 Fig 1 - Supplier Management Link
To update a supplier's shipping information to site select Supplier Management > select the appropriate supplier.

Fig 2 - Where Used Tab
Select the Where Used tab and the link to Update Shipping Details to Site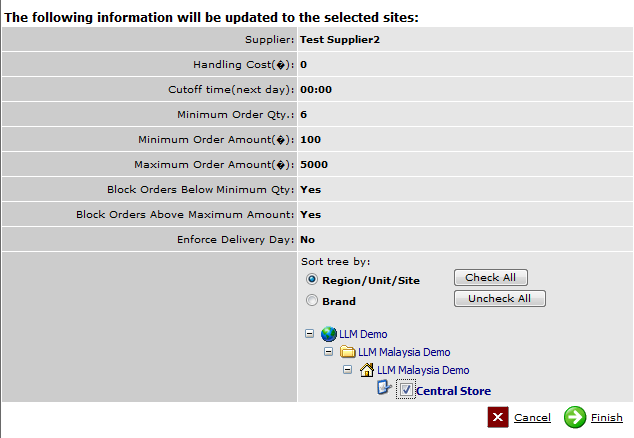 Fig 2 - Shipping Details Window
Select Finish to complete this action, once updated the relevant shipping details configured are updated to site level imposing the configured restrictions to users placing orders to the supplier.
Also See