The Personal Settings page includes all information specific to you as a user of HotSchedules such as your Availability and the schedules you're assigned to along with basic personal information such as your birthday, phone number, and home address.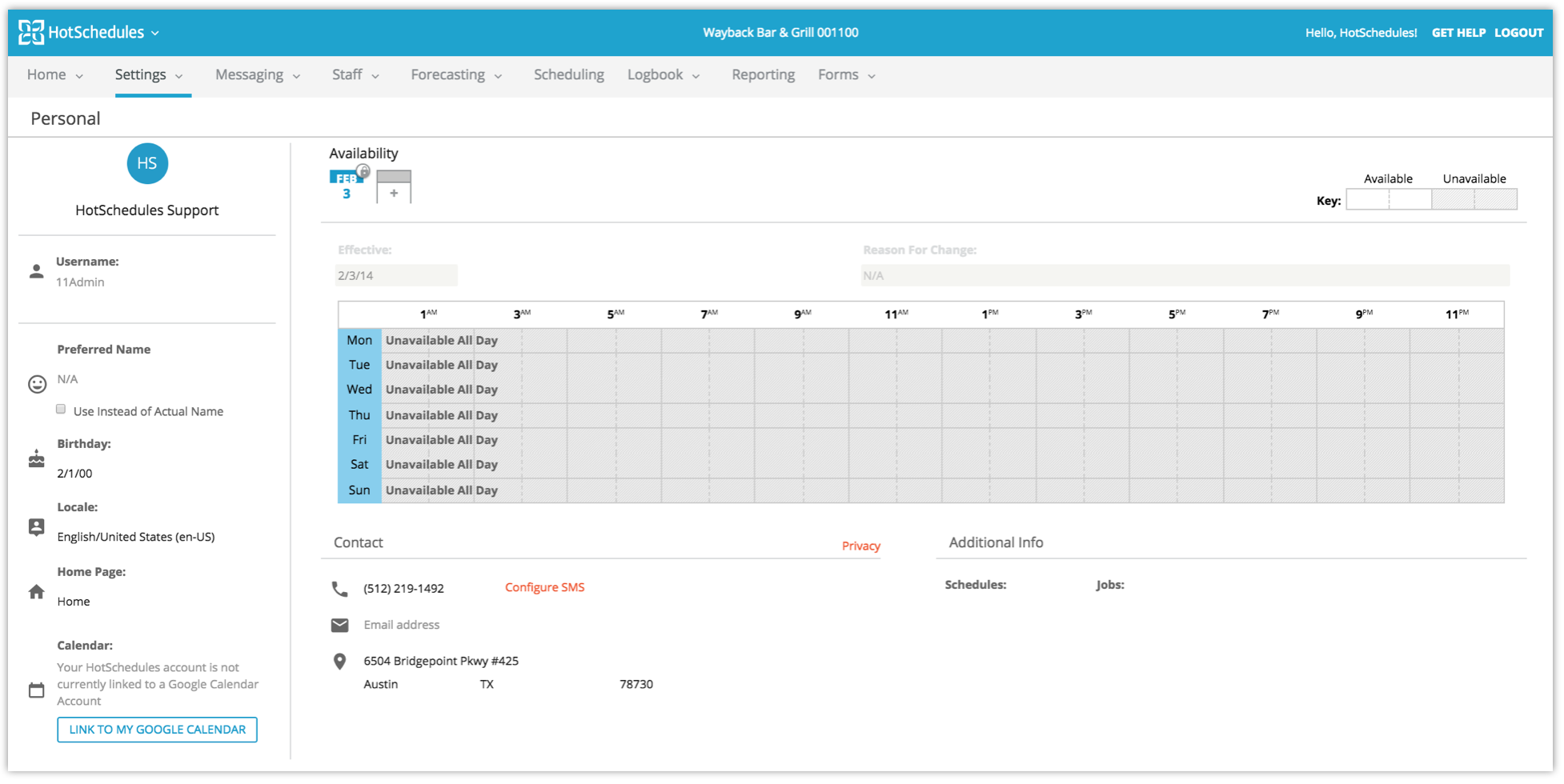 Most of the fields can be saved in real time, so to make a change, simply hover your mouse over a field, click to select it, make your adjustments, and click out of it.
To learn how to change your Availability, click here.