Overview
In the Settings tab, you can adjust your experience within HotSchedules, as well as update your personal information used in HotSchedules.

Personal Settings
Reset Login & Security
On the Personal page, you can update your HotSchedules username, password, and security questions.
Please note: Your Username and Password are specifically used for HotSchedules, and not necessarily the same as those used for other purposes in your store, like clocking into your point of sale system.
Select Reset Login & Security to edit this information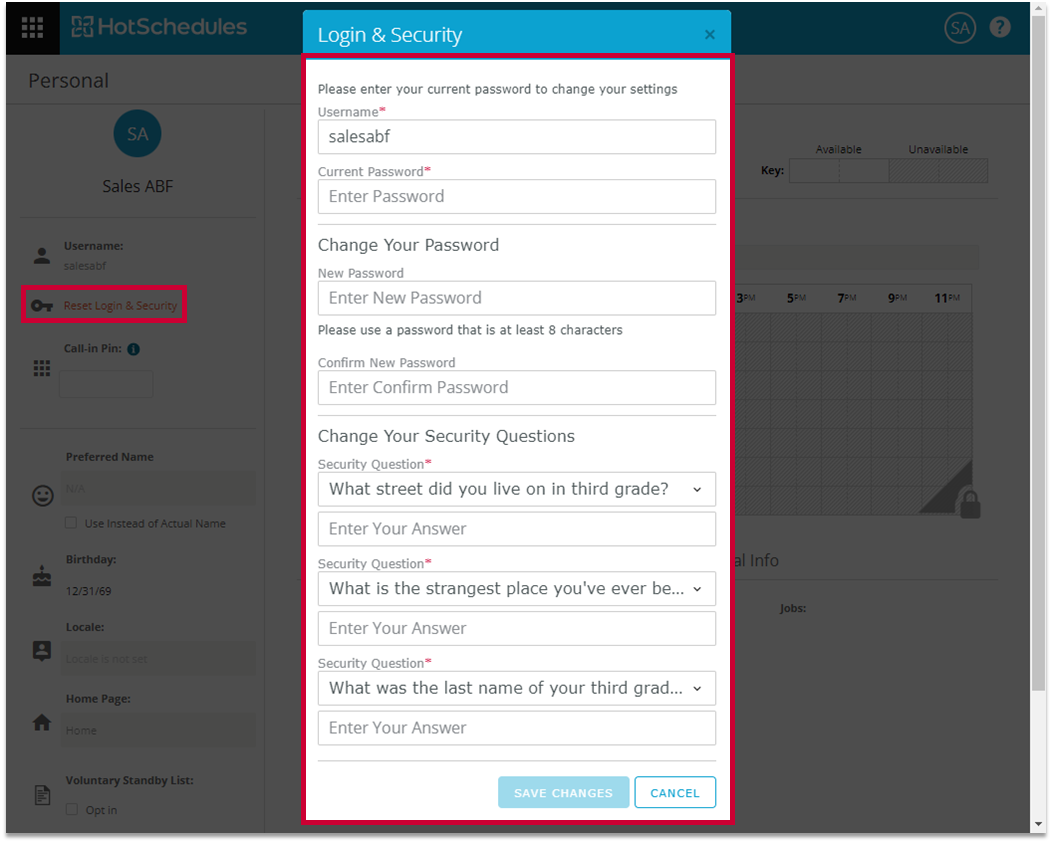 Fig.1 - Reset Login & Security
View HS Settings: How to Change Your Username and Password for more details about that process.

Updating Contact Information and Privacy Settings
You can also update your contact information, not only your name and address, but also your email address, phone number, and text messaging preferences. This can be important because HotSchedules can use this information to communicate with you about your updated schedule, shift trade approvals, and other notifications.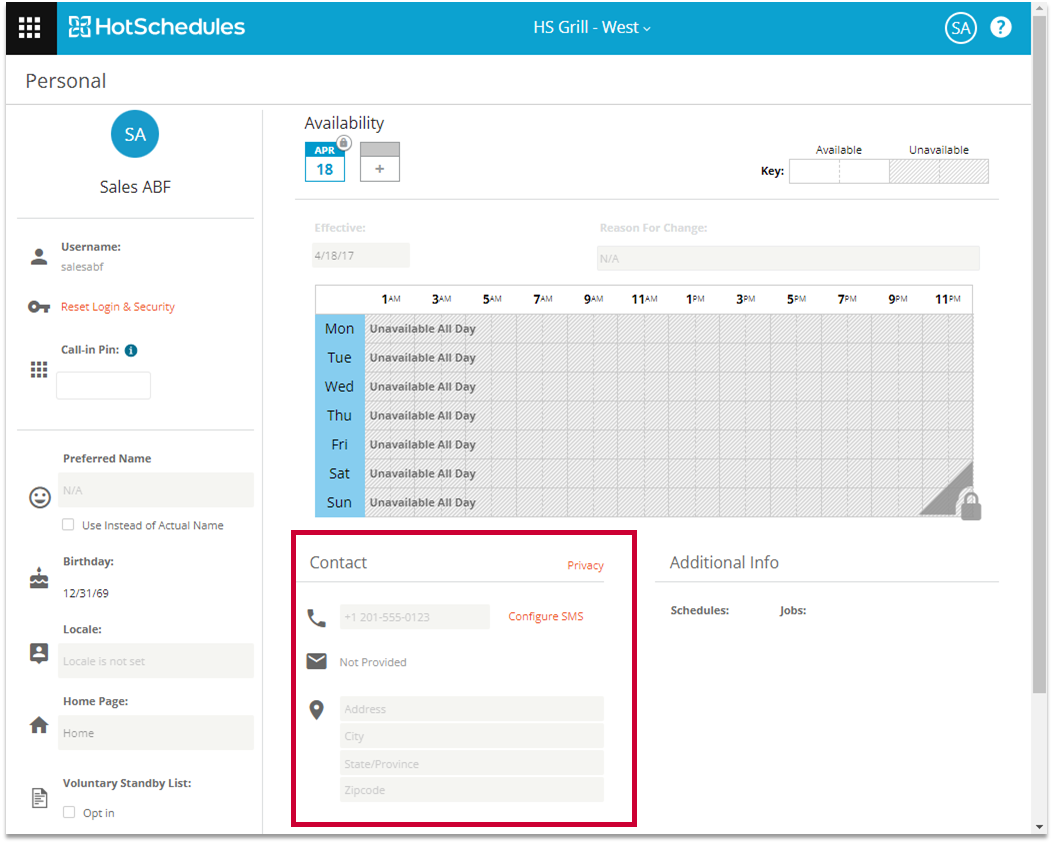 Fig.2 - Contact information
This information can be also hidden from other team members, if you so choose, by selecting Privacy, and selecting the appropriate boxes.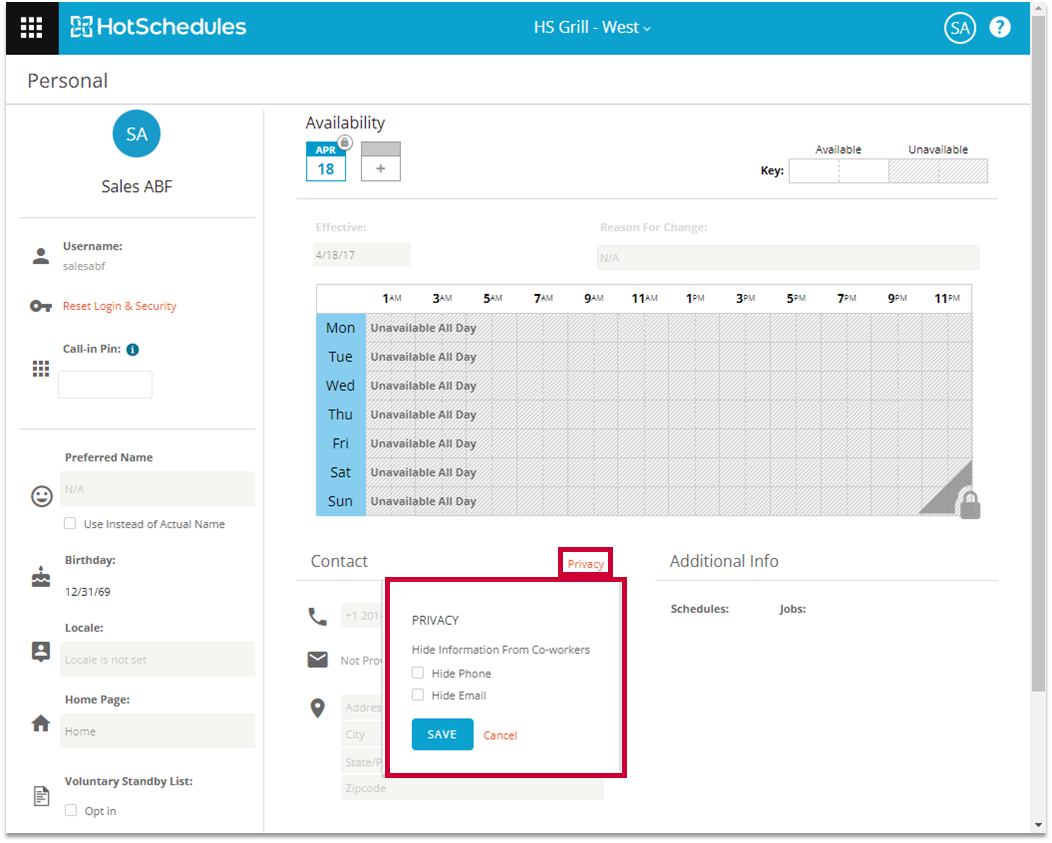 Fig.3 - Privacy settings


The contact information entered on your account will allow you to access information from your account in various ways. View the related articles below for more information about these topics.
Related Articles
HS Settings: How to Change Your Username and Password
HS: How to use the Automated Phone System
HS: How to Setup Text Messaging