The new Manage Store Hours page will allow you to not only set regular Operating Hours but now you will be able to set days your store is closed and add Special Hours that could be due to an event or a holiday. Also, a new calendar view was added for easy access to special hours.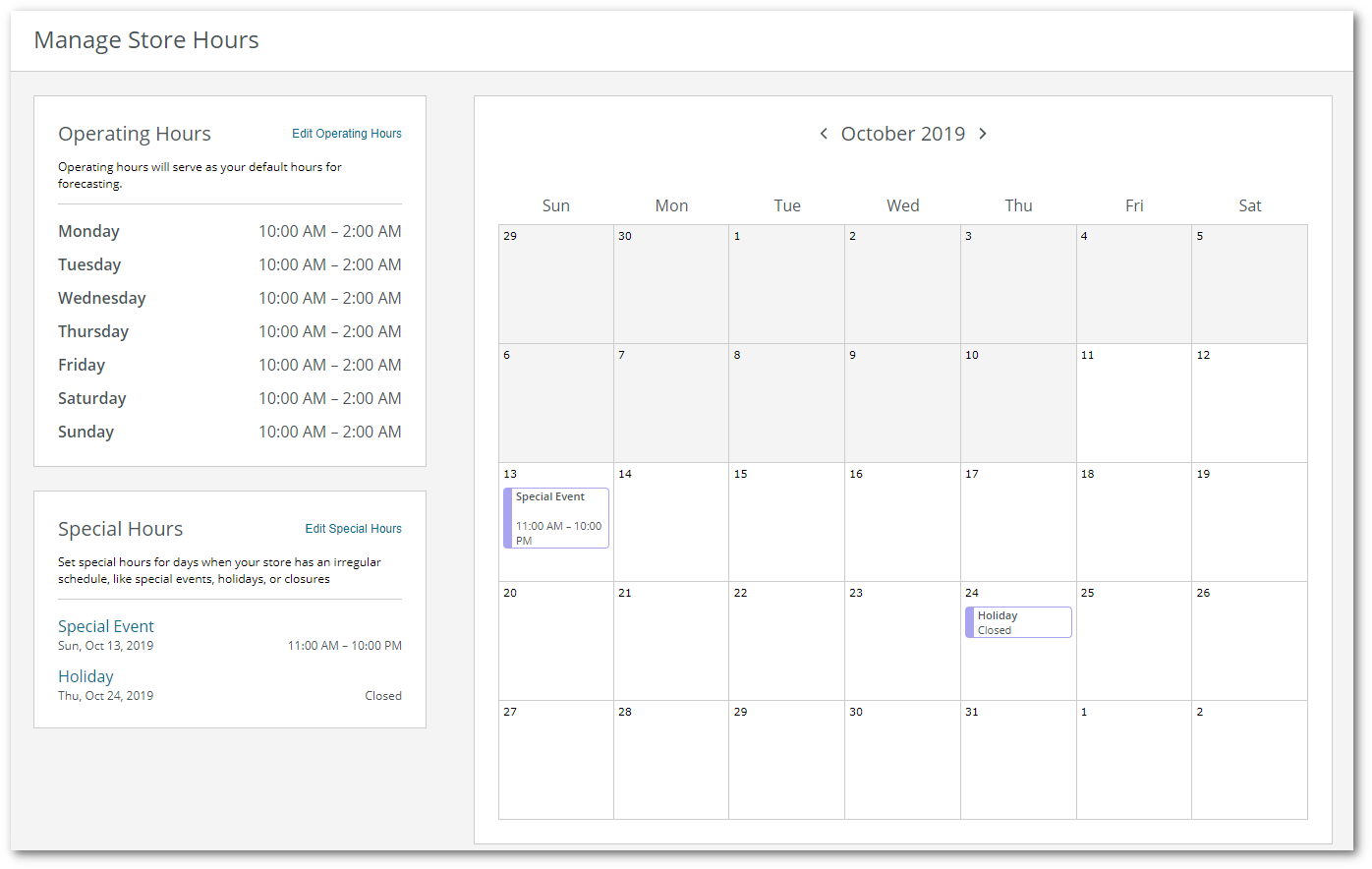 Setting Up Operating Hours.
You will be able to set the operating hours by selecting the link Edit Operating Hours. Once you clicked the link you will be able to set the same hours every day or have different hours for individual days. You will also be able to set a day as closed.
Closed Days (when using Activity Based Forecasting, a forecast won't be generated for the days that are set to Closed)
Setting up Special Hours
If there is an event or holiday that will affect your regular operating hours, you will now be able to set Special Hours for a specific date.
You can will be able to set the Special Hours by selecting a day in the Calendar or selecting the Edit Special Hours link.
Once you have the Set Special Hours window, you will need to enter the Schedule Name, Date, Open time and Closed time. If the store will be closed on that date, no Open or Closed time will be needed, just check the Closed box. Once you are ready just select Set Special Hours to save the information.
Note: Make sure all the fields are populated before saving the special hours.