Logbook Store Logs allow managers to keep track of day to day events using the Daily Log. The modules, subjects, and issues types available when creating a Daily Log entry can be customized.
Note: Access to these configuration options may be limited to certain permission groups. An admin/point of contact can reach out to Customer Support with any questions about providing access to additional managers.
Visit this article for an overview of Logbook Daily Logs.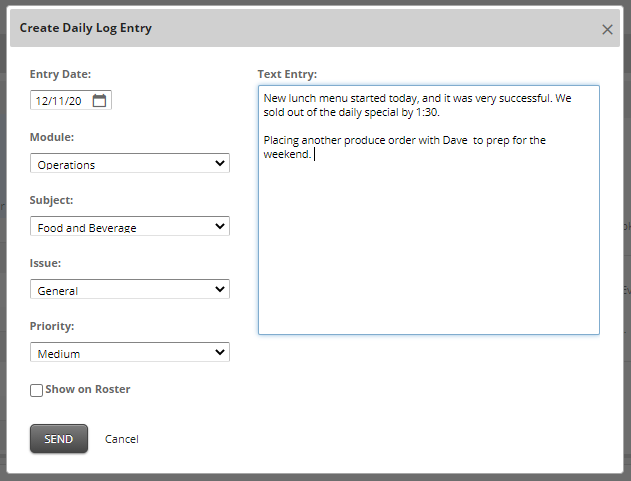 Configure Daily Log Settings
Hover over the Logbook menu option, and select Store Logs.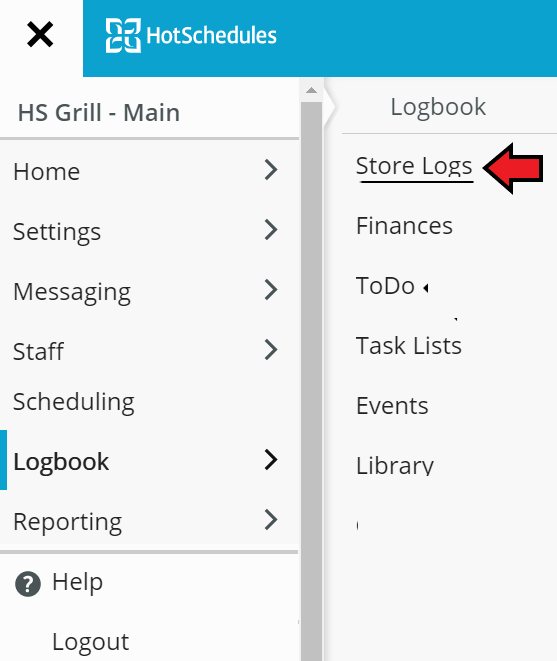 On the Daily Log tab, click the More menu in the top right corner. Select Configure.

This will open the Daily Log Configuration window - where you can add and edit the Modules, Subject Types, and Issue Types that are available on Daily Log entries.
Select an existing Module to view the Subject Types and Issues Types that are in place for each.
Select the Add New button for any menu to add additional options.
For example, Select the Shift Highlights module. Then select Add New Subject to add a new Subject Type.
To remove an option select the trash icon to the right of it's name.