Task Lists and Todos help your management team both communicate effectively and stay on top of the various jobs needed to be done every day around your store.  Task Lists include those chores that are needed to be done on a regular basis, while ToDos are assigned jobs with deadlines.
Your store's general manager or administrator has set up various task lists that the management team needs to ensure are completed regularly.  You can find these in Task Lists under the Logbook tab.
To complete a task list, simply click its name in the list.  Its list of tasks will appear, and you can go through and complete each as needed.  Some tasks will require you to select appropriate options, type in an amount, or simply initial that it has been completed.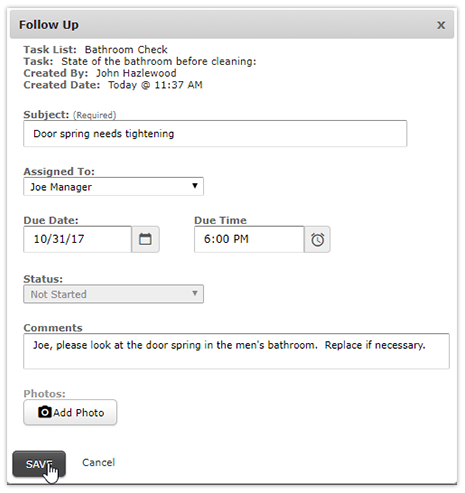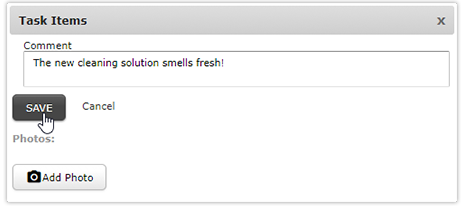 You can view your follow ups under the Follow Up sub-tab.  There you can click Edit to add comments or photos.  You can also update its status as you progress.

Task Lists and ToDos