With the Logbook Library, managers are able to store and share documents, photos, and other digital content. They will be accessible by any other manager with access to the Logbook Library for this store.
Logbook Library
Hover over the Logbook option, and select Library.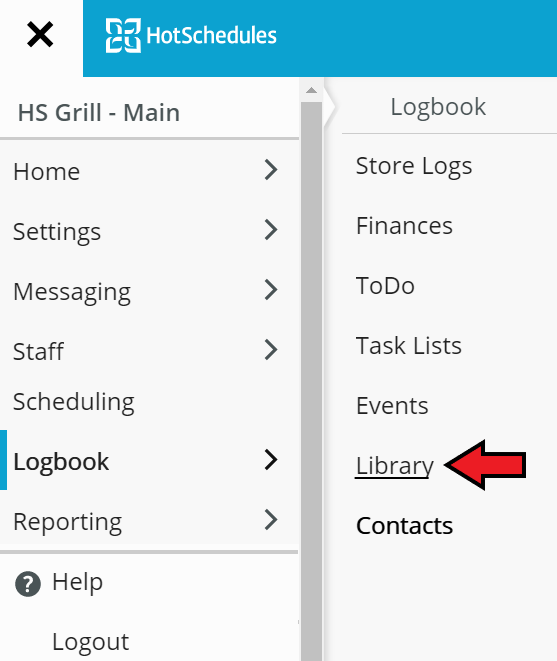 This page will display all library content that has already been uploaded. Search for a specific item name or filter by the library categories on the left side of the page.
To download a file, click on the file name. Depending on the browser, the download process will start automatically.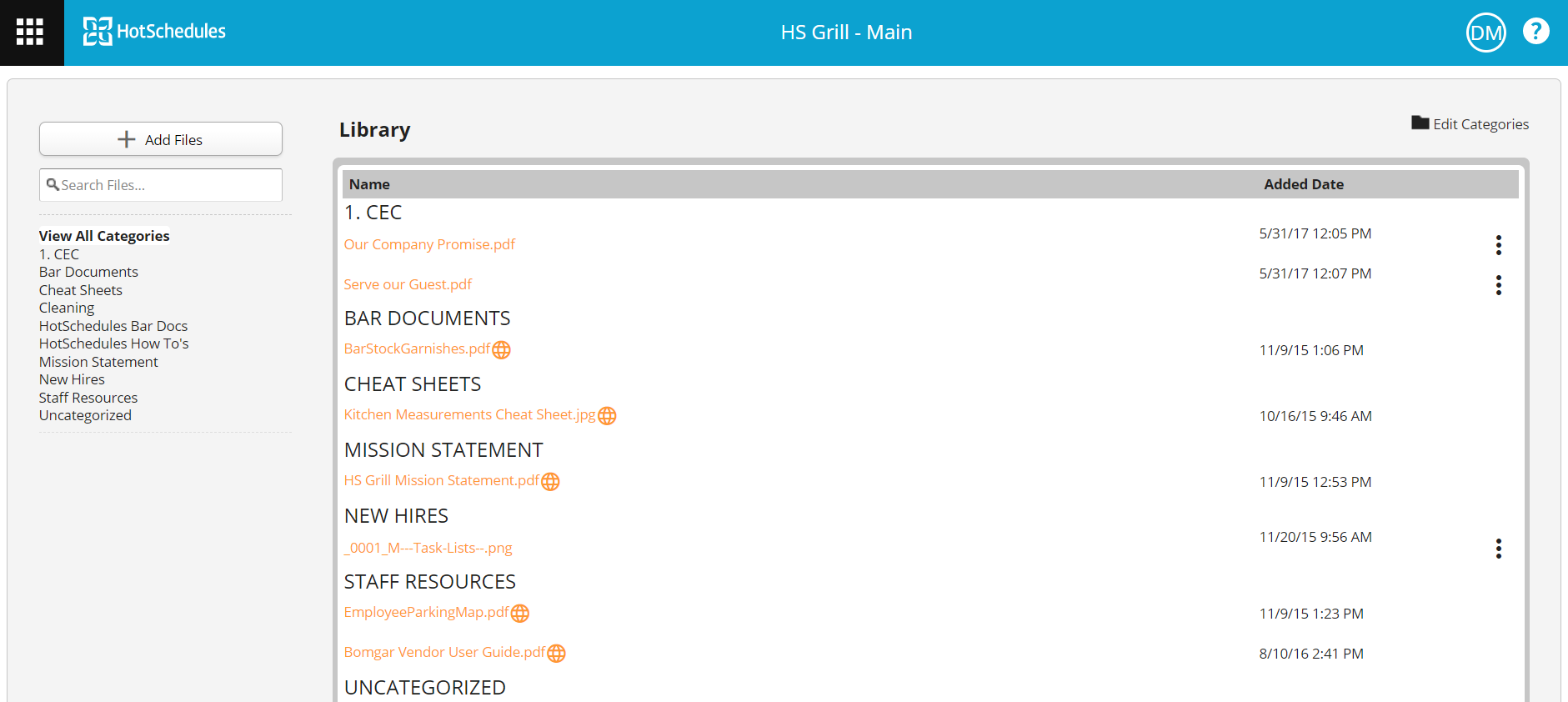 To edit or delete a file, click the action menu to the right of the file and select the desired option from the drop-down menu.
Entries with the globe icon have been uploaded by Above Store users. They can be downloaded but not edited or deleted at the store level.

Add Library Files
To add content to the Library, click Add Files.
The first step is to select the category where this file should appear. By default, it will be uncategorized, but you can select any available category (or create a new one if needed).
Next, select Upload Files to select the item from your computer.

Once you have chosen the file to upload, select Open. When the file has completed the uploading process, a confirmation message will appear.
Select Choose Another File to add additional files. Repeat the process if needed, and click Close when finished.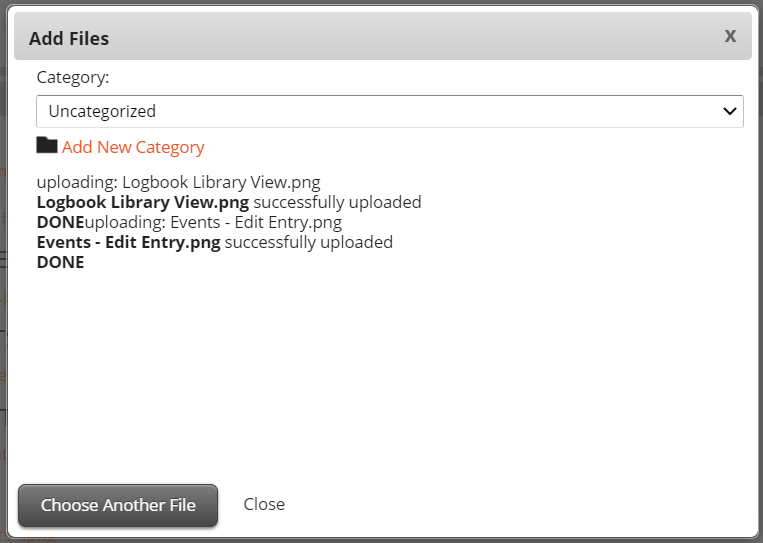 Edit or Add Library Categories
Categories are an easy way to sort the content within the Logbook Library.
To add a new category or edit and existing one, click Edit Categories in the top-right corner. Then click Add New Category, type in the name, and click Save when finished.
Any existing category that has been created at the store level can also be edited or deleted on this page. However, if the category was created by an Above Store User, it will not be editable. These options can be updated in the Above Store Console.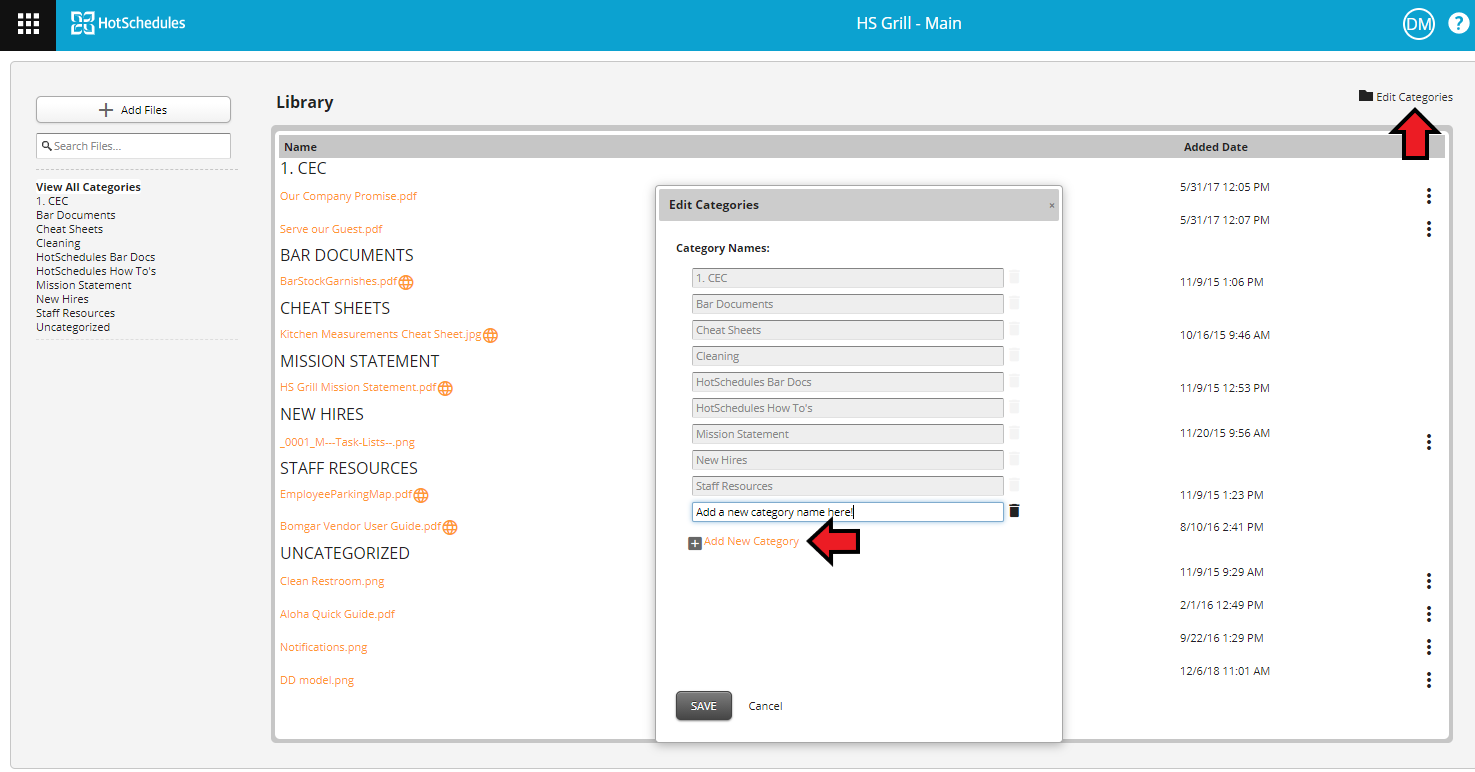 Logbook Library Video