The Logbook Contacts page is an easy way to store frequently used contact information within the HotSchedules Logbook. For example, add entries for your vendors or maintenance companies. Their contact information with be accessible by any HotSchedules user with access to the Logbook Contacts page.
This article will review the functionality of Logbook Contacts at the store level. Please see this article for more information on Contacts in the Above Store Console (where changes can be made for multiple locations in a company).
Note: This is not intended to store contact information for your staff. Go to the Staff List to view their saved phone numbers and email addresses.
Logbook Contacts
Hover over the Logbook option, and select Contacts.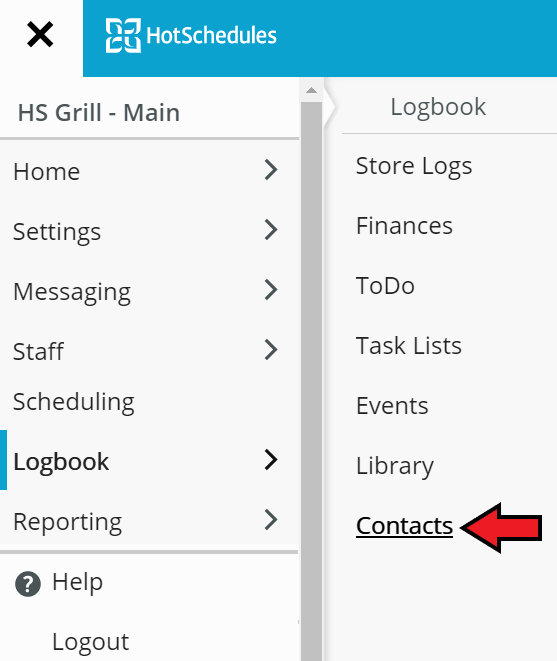 This page will display any contacts that have already been added. Search for a specific contact using the search field, and the list will narrow the choices as you type.
To access a contact's details, click on the name. You can edit and delete contacts using the buttons on the top right corner of the entry.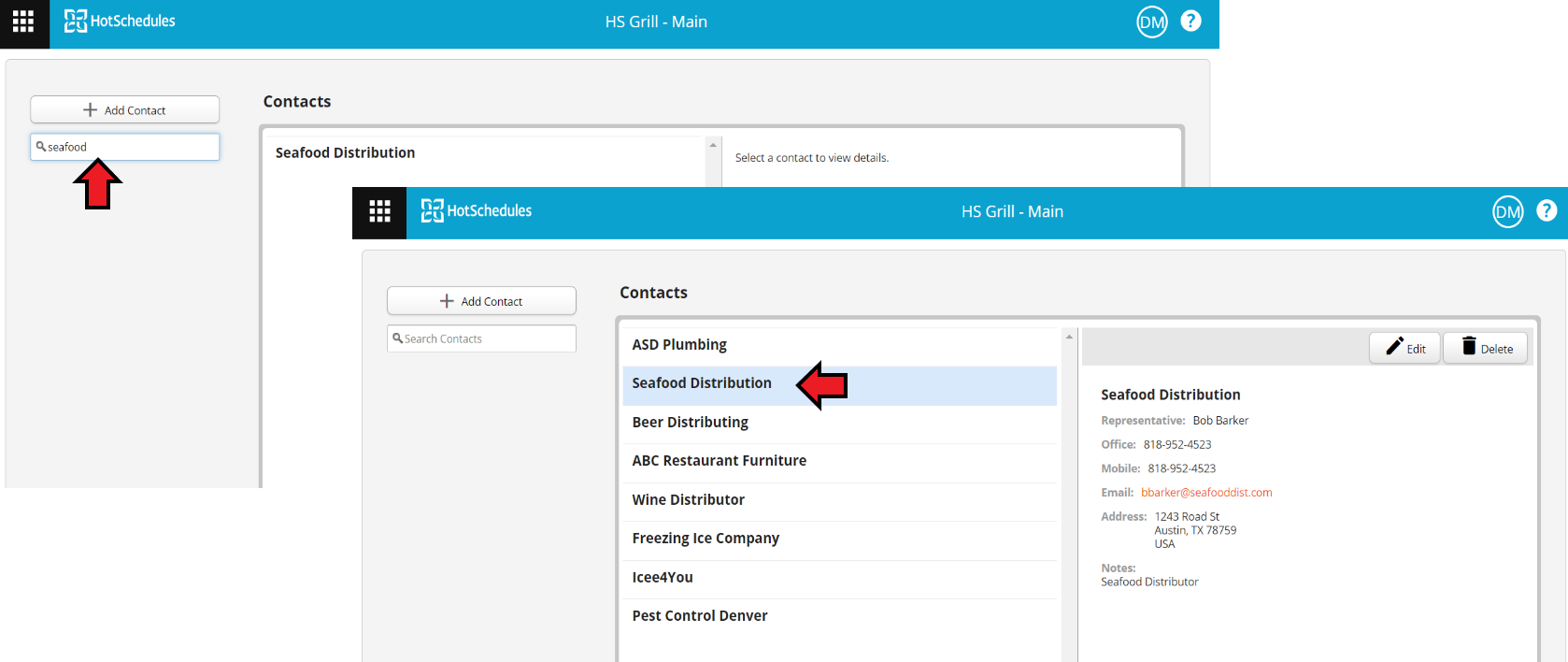 To add a contact, click Add Contact.
Type in whatever information to which you'd like to have future access, and save when finished.