Overview
Users have the ability to edit the contact information listed on their profile. This includes their phone number, email address, and street address.

Please note: For users who access information from the automated system, the phone number cannot currently exist in our system or be used by another account.
Updating Contact Information
From the Navigation menu, select Settings, then select Personal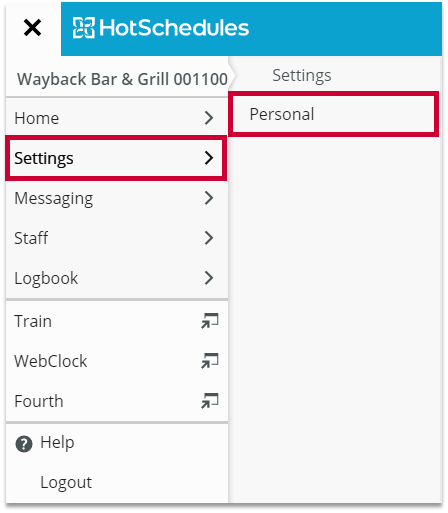 Fig.1 - Navigation
At the bottom of the page, a contact section is available to edit your phone number, email address, and street address
Fig.2 - Contact update
If a new email address is added you will need to be sure to confirm it. For these steps, see this article.
If you would like to hide your contact information, select Privacy. A menu will display where you can choose the information you would like to hide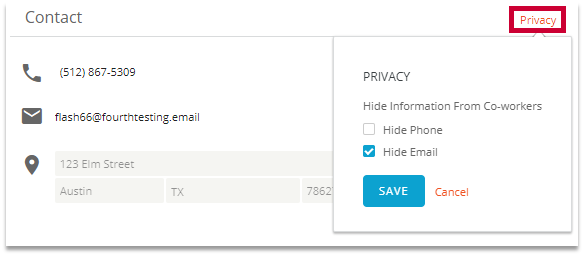 Fig.3 - Privacy option
If a field is not able to be selected to be edited, this option may be automatically populated by the employer. Any changes to this would have to be made by the manager in their on-site systems.
Related Articles
HS: Confirming an Email Address