In HotSchedules, Users have the ability to edit the contact information listed on their profile.
For users that use the automated phone system to check schedules or messages, the phone number is what will be used to locate their account. In order for the automated system to locate the account, the number cannot currently exist in our system or be used by another account. 
Users will also have the option to add or edit an email address. Once an email address has been confirmed, users will receive notifications regarding their Hotschedules account in their inbox.
Follow these steps to add or edit your contact information:
Select the Settings tab and choose the Personal sublink. At the bottom of this page will be a contact section where you can edit your primary phone number, email address, and street address.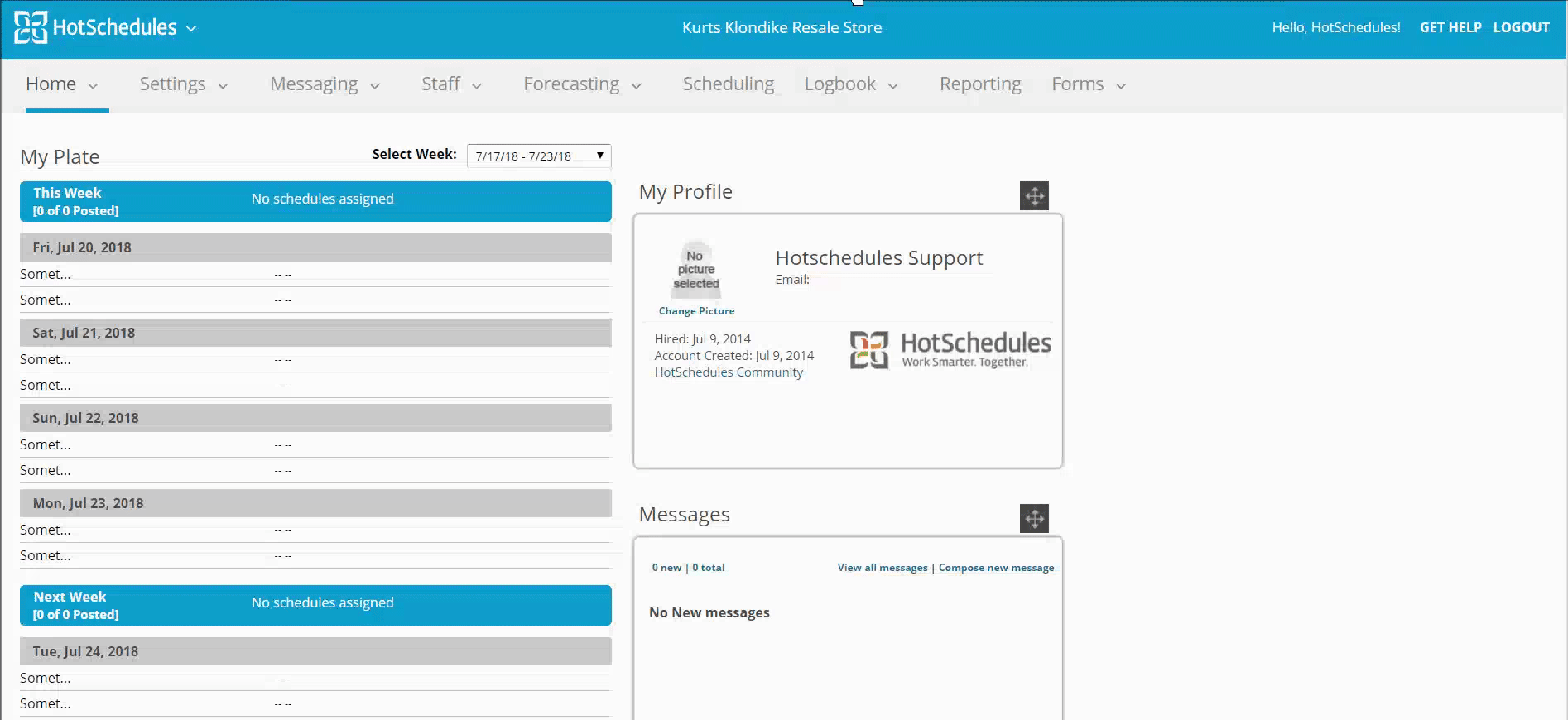 If you would like to hide your contact information, select Privacy. A menu will appear where you can choose the fields you would like to hide. 

NOTE: If the Phone Number field is not able to be selected, this option may be automatically populated by the employer. So, any changes to this would have to be made by the manager in their on-site systems.