En Español
Overview
To receive email notifications from HotSchedules, a proper email address must be confirmed on your account. Review the steps below to confirm your email address.
If you are having a login issue, please see: HS: I forgot my HotSchedules Username or Password
Confirming an Email Address
Once an email address is added to your account, whether it be when the account was created or during account set-up process, you will automatically receive an email notification.
Once you receive the email, there will be instructions to select the Confirm Your Email button to confirm the email address


Check your spam if you can't find this email, or ask your manager to check which email has been added to your account. See: HS: Login Issue FAQ for Managers.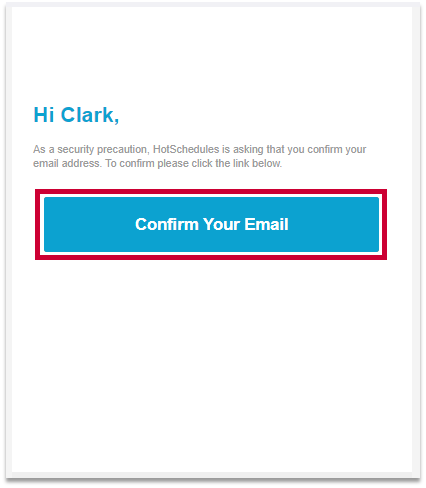 Fig.1 - Email confirmation
Then the browser will redirect you to the login page, displaying a message thanking you for confirming the email address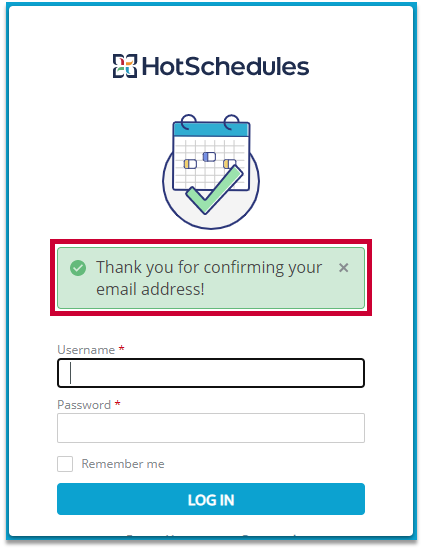 Fig.2 - Confirmed email display message
Now that the email address is confirmed, you should receive all notifications pertaining to your account that are set-up on the HS: Message Settings.
Related Articles