It is possible to completely delete a pending wastage transfer if the appropriate level of access is assigned.
Note: If a transfer is deleted it cannot be recovered.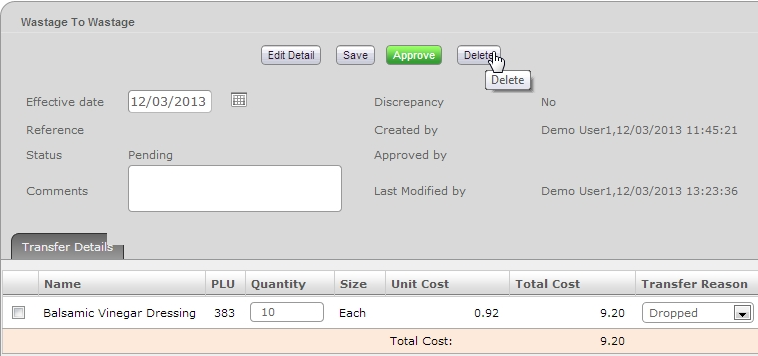 Fig 1 - Delete a Wastage Transfer
Search for the transfer.
Click the grey 'Delete' button.
After clicking the 'Delete' button, a prompt will appear, if this is the desired action, click 'OK' to delete the wastage transfer otherwise click 'Cancel'.
Also See