The System is designed to help those in the hospitality industry manage their purchasing, stock control and time.
Wastage transfers are used to record stock that is consumed by reasons other than sales for example an item has passed its sell by date and needs to be disposed. This document explains how to search for a wastage transfer.

It is possible to search for wastage transfers in one of two areas of the system: the Wastage Transfer Page and the Stock Management Tab.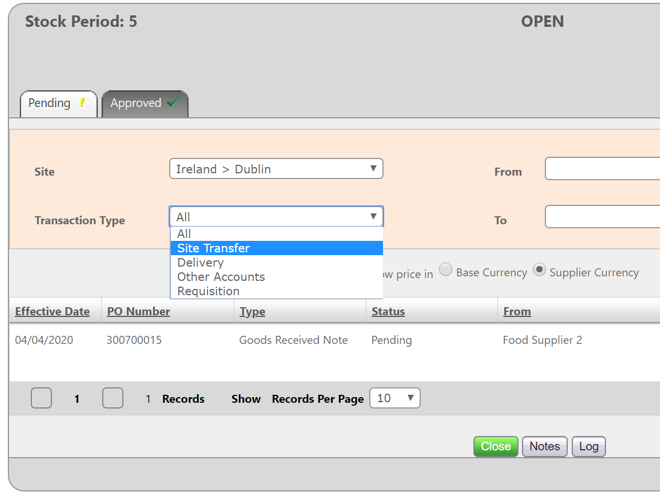 Fig 1 - Search for a Wastage Transfer on The Stock Management Tab
To search on the Stock Management tab, choose 'Other Accounts' from the 'Transaction Type' drop-down box and click search. See Fig.1
Prior to pressing the green 'Search' button the transfer locations can be entered in the 'From' and 'To' fields and a date range may also be inputted if required.
To search for a pending wastage transfer click the 'Pending' tab.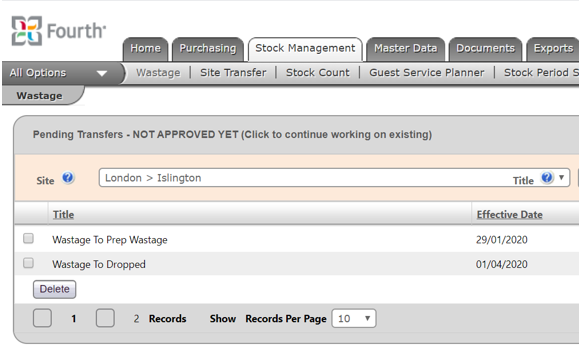 Fig.2 - Search for a Wastage transfer on the wastage transfer page
To search the Wastage transfer page, choose "wastage" from the Stock Management page
Select the site you wish to view the wastage transactions on. See Fig.2
Also See