Overview

The content of this article is aimed at Suppliers using Tradesimple.

When a confirmation has been threaded back to a buyer, the next task is to generate the delivery note. Delivery notes differ from confirmations in that they represent what has actually been sent to the buyer. Therefore they should be created after the stock has been picked and the goods dispatched.


Creating Delivery Notes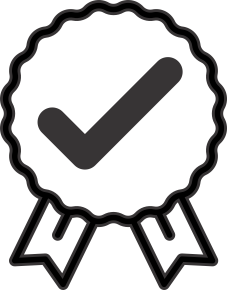 Best practice is to create the delivery note directly from the document thread, as this will mean any amendments made between the order and confirmation will be shown.
To do so select View Thread from the 'Actions' Column next to the relevant transaction
Within the document thread, the confirmation will be shown above the order or acknowledgement as the subsequent document type.
Within the 'Actions' Column, select the option to Despatch this order, seen in Fig.1

Fig.1 - Document Thread & Despatch Option
The delivery note will show an 'Ordered', 'Confirmed', and 'Despatched' column - which is editable.
Check and make any required changes to the Qty and UOM field(s) in the 'Despatched' column
The Expiry Date and Sell By Date fields can also be updated if necessary
When all necessary changes have been made, select Send Document > OK to dispatch the delivery note back to the buyer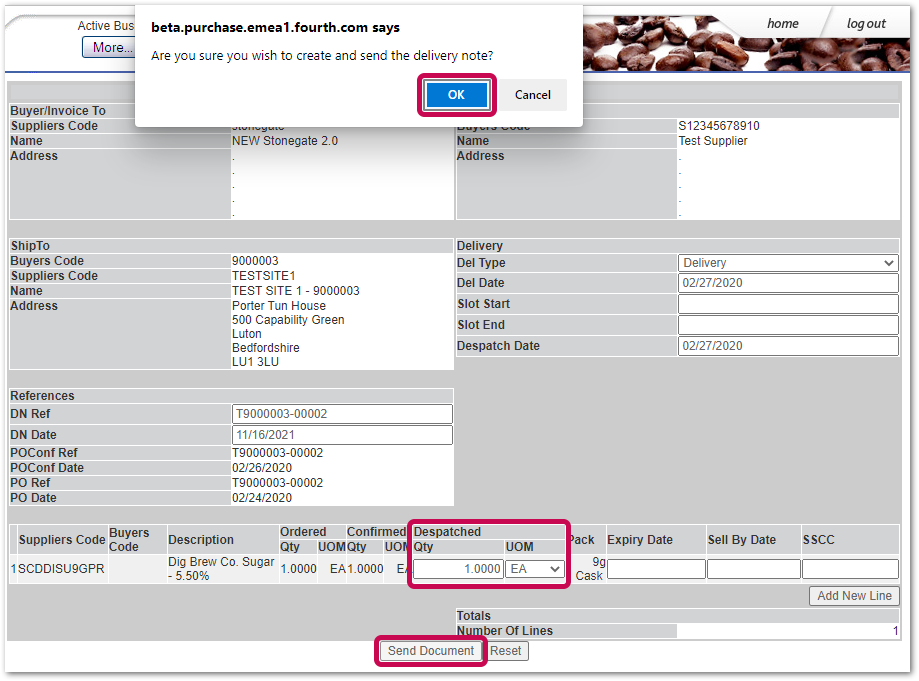 Fig.2 - Creation of the Delivery Note