Overview
This article shows how it is possible to regain access to Purchase to Pay (also known as Tradesimple), in the event a user has forgotten their username, password – or both.

Please note: Fourth's Support Team acts as administrators for Purchase to Pay suppliers only. All Purchase to Pay customers have their own internal administrators, who are able to manage login queries for their users.
URL Links to Access Purchase to Pay:
EMEA:

Please note: Certain customers have bespoke URLs. If you require this, please contact your Head Office for details.
US:
Steps for an End User - Password Reset
On the login screen select Membership > Forgotten your password?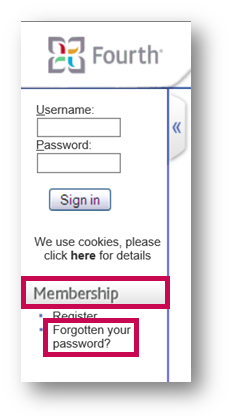 Fig.1 – Membership Tab
Enter the relevant Username and then select Request New Password


Fig.2 - Requesting a new password
An email will then be sent to the associated email address, containing password reset details.
Please check the junk and spam folders for the email if necessary.
If the user does not know their username or their user profile does not have an email address attached to it, an internal administrator should be contacted.
Steps for an Internal Administrator
There could be various reasons as to why a user is unable to reset their password. The incorrect username may be being entered, or as mentioned above the email address may be missing.
Depending on the administrator permissions, there are two paths to get to users:
Community > Business Directory > search for required site > Manage > Manage Users.
Or
Membership > My Business >

search for required site

> Manage > Manage Users.
This will display a list of the users at that site and their usernames.
Here the username can be verified to make sure the user is using the correct one

Selecting Edit against the user will show if there is an email address against the user and give the option to enter/amend if needed
Additionally, there is also the option to manually reset a user's password from the Edit section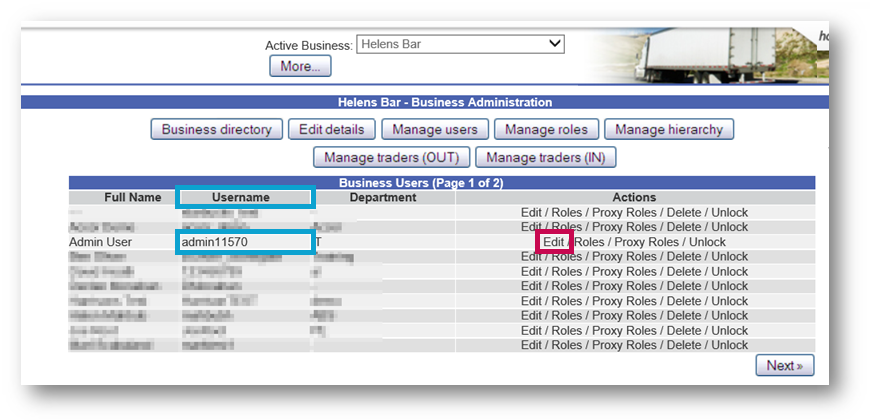 Fig.3 – Verifying a username, and the Edit button
If a user has access to more than one site, their user will be situated under the site which is the default 'active business' when they log in.


Fig.4 – Active Business
After completing all of the above steps, if there is still an outstanding issue – please raise a case with Fourth's technical support team.