Overview
The System is designed to help those in the hospitality industry manage their purchasing, stock control and time. Stock count templates save time due to the fact that users enter stock against relevant items.
This document goes through the process of creating Stock Count Templates and adding them to sites.
Creating a Stock Count Template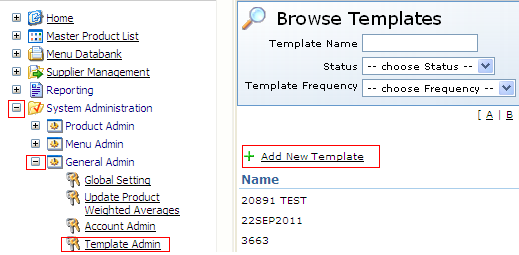 Fig 1 Add New Template Link
Follow the path: Enterprise > System Administration > General Admin > Template Admin.
Click the 'Add New Template' Link.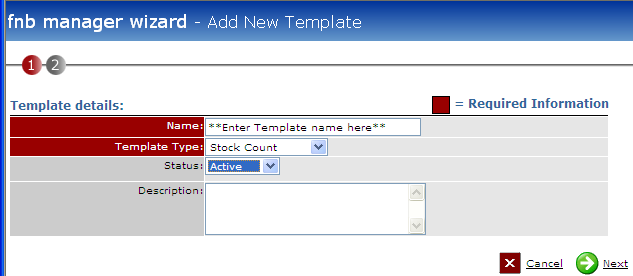 Fig 2 Template Details
Enter a name for the template.
Select 'Stock Count' from the Template Type drop-down list.
Note: The template type cannot be created after the template is created.
Change the status to 'Active' if the template will be used immediately. This can be done a later date if desired.
Fig 3 Create Template Dialogue
Click the green 'Next' button and press OK when prompted to create the template.
Adding Items
With the template created it is necessary to add items (products and or batches) to the template.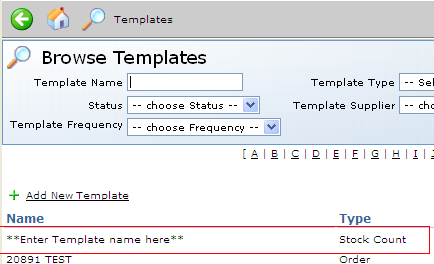 Fig 4 List of Templates
Follow the path in Fig 1 and click on the template.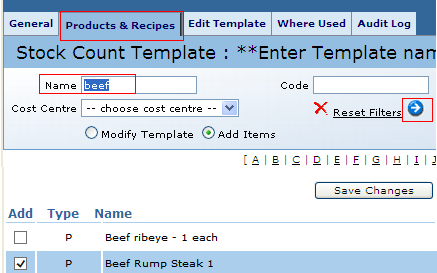 Fig 5 Adding Items
Click the 'Products & Recipes Tab'
Enter a search criteria and press the [ ] button. Note: Type 'P' is for products and 'B' for batches.
Click the checkbox next to the item is to be added. Once completed, click the 'Save Changes' button.
Adding Templates to Sites

Fig 6 Where Used Tab
Click the 'Where Used' tab then the 'Add Template to Sites' link.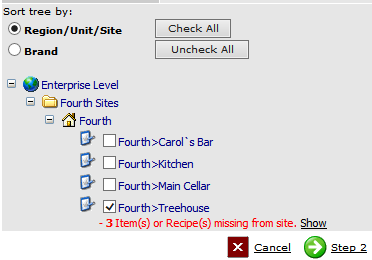 Fig 7 Select Sites
Select the site(s) to add the template.
Should there be missing items or archived items on the site the system will indicate this. Note: Products will be added automatically however batches will need to be added separately.
Click the 'Step 2' button.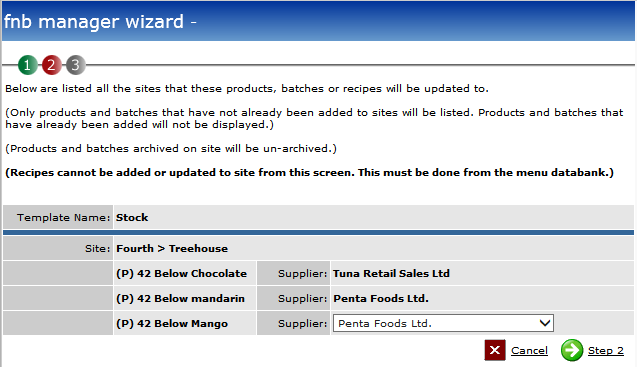 Fig 8 Add Missing Products to Site
The system shows the items that are missing or archived. Should there be multiple suppliers for a missing supplier. Select the correct on from the drop-list.
Click the 'Step 2' button.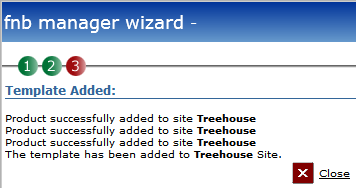 Fig 9 Template & Items Added Confirmation
Also See