Overview
This article describes the steps for processing a Transfer. The most common method of moving goods internally is to process an Outlet Requisition, however there may be occasions where the Request and Approval process may not be appropriate.
A Transfer can be considered an ad-hoc movement of goods. For example, a Banquet is underway and there is a shortage of beverages. In this scenario, Banqueting might contact the Lobby Bar and request an immediate transfer of beverages. Banqueting would physically obtain the beverages, and the Lobby Bar would need to record this. In this instance, an approval process would not be appropriate, as the goods have already been received.
Transfers can also be used to manage wastage. Further information on the management of wastage can be found in the following article - Purchasing & Inventory - Managing Wastage
Process
Go to Requisition > Transfer Center > New Transfer > Transfer


Fig.1 – Creating a New Transfer
Complete all mandatory fields (marked with an asterisk), listed below and seen in Fig.2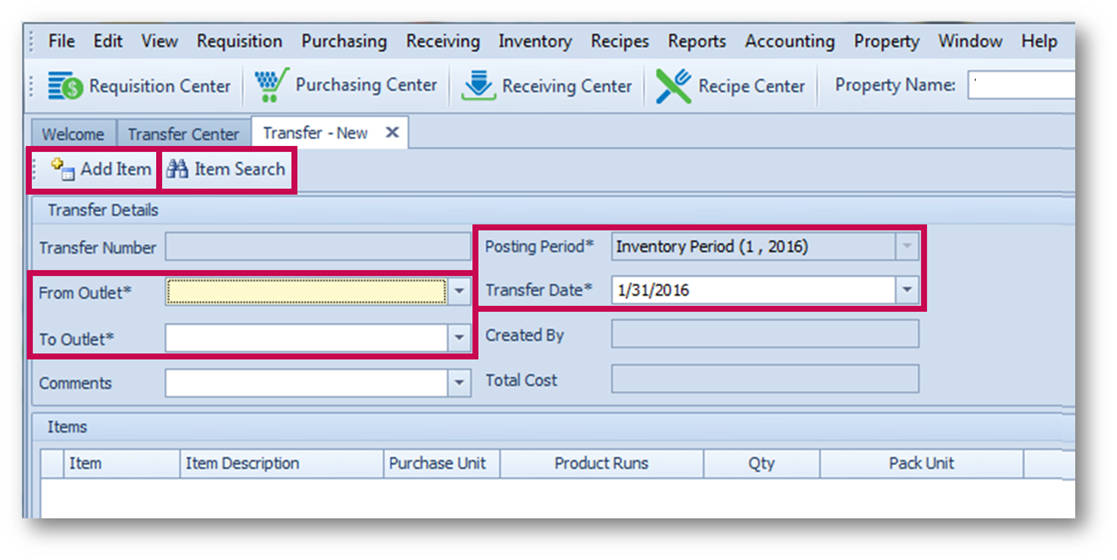 Fig.2 – Mandatory fields and Add Item/Item Search Buttons
| | |
| --- | --- |
| Mandatory Fields | Description |
| From Outlet | The Outlet where the Product is moved from |
| To Outlet | The Outlet where the Product is moved to |
| Posting Period | Automatically populates upon the creation of a new transfer |
| Transfer Date | The date when the Product is moved |
Use the Add Item/Item Search buttons
Select the required Product(s) or Recipe(s) and then select OK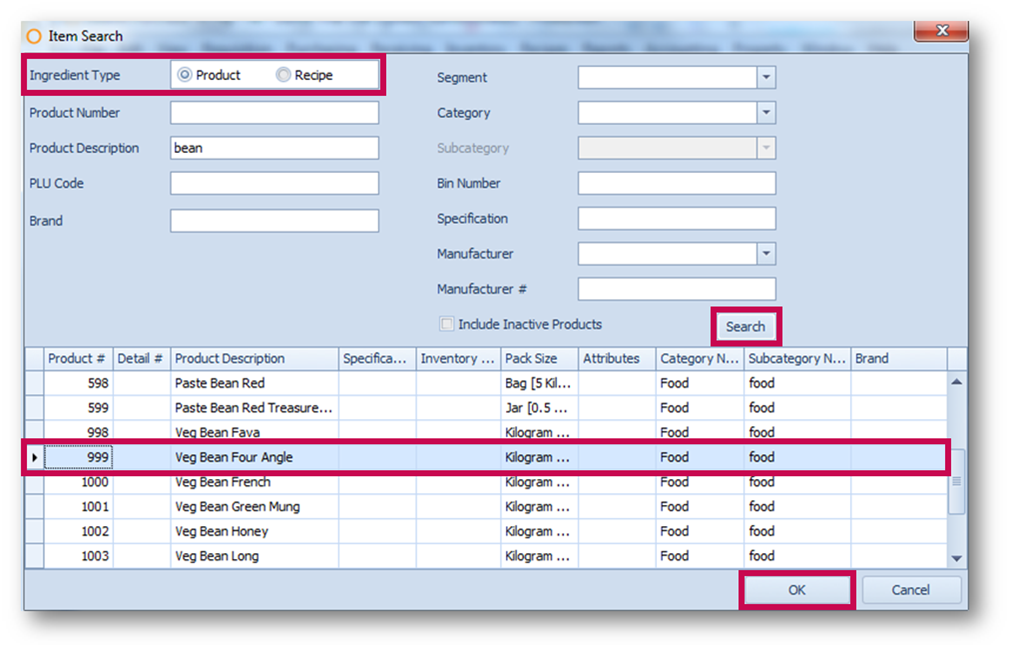 Fig.3 – Searching for and selecting a Product or Recipe
Once added to the Transfer, enter a Quantity for each product
Select Post Transfer once complete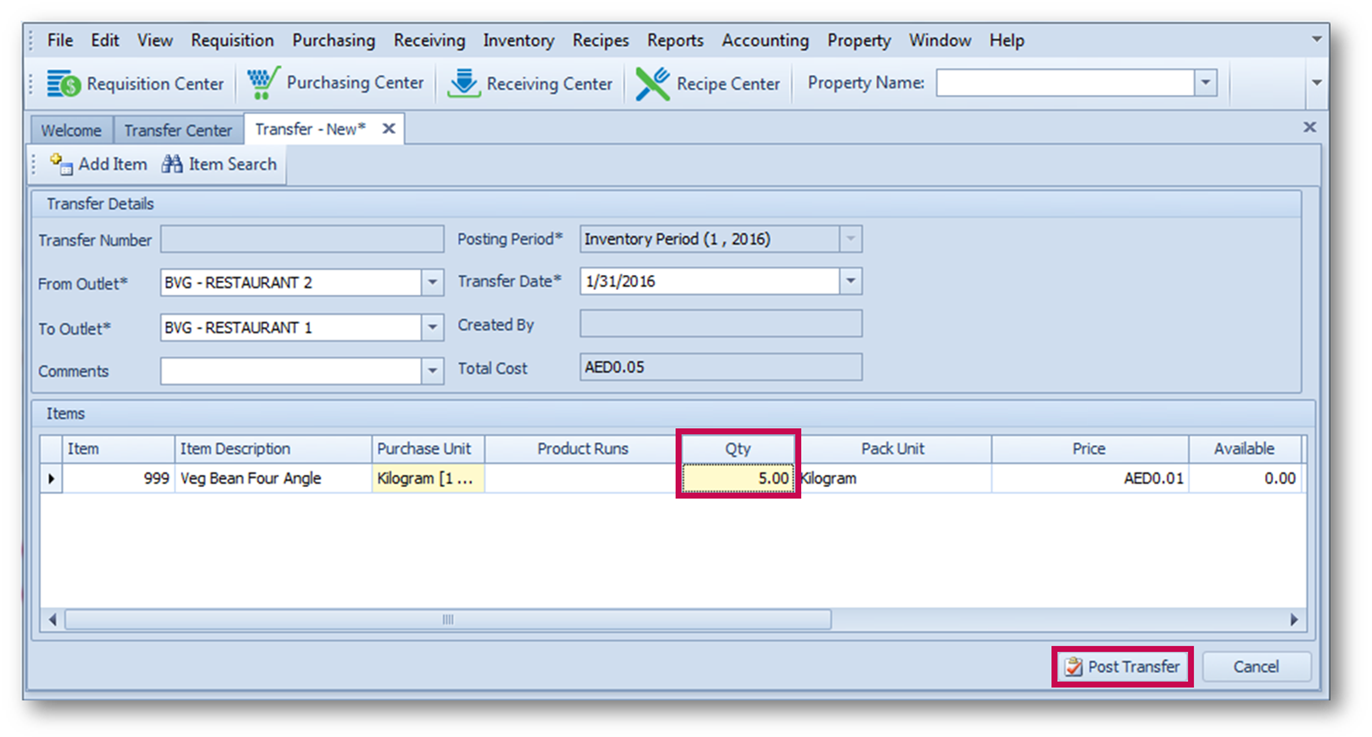 Fig.4 – Entering a Quantity and Posting the Transfer
The Inventory will now be transferred to Outlet chosen and the account associated to the Product.
Using GL Accounts
When the Inventory Administration setting Enable GL Accounts is active, options will be available to choose which Account each Product is ordered to and supplied by, as seen in Fig.5 below.


Fig.5 – New Transfer, Ordering and Supplying Account Number
Users of the GL Accounts function might also export Product Movement data.
Please Note: This data is only available to export once, so it is crucial that the Account Numbers are selected correctly.
To limit the likelihood of errors, the Inventory Administration setting Enable Outlet Accounts can be utilised by selecting which Accounts are associated with which Outlets.
The use of GL Accounts alone will allow users to select any account, when defining the Ordering and selecting Account Numbers.
Enable GL Accounts can be found by going to Property > Administration > Inventory
Select which Accounts are associated to Outlets by going to Property > Setup > Outlet Accounts
For further information regarding Inventory Administration and Assigning Outlet Accounts settings, please see the following articles:
Inter-Property Transfers
There may be occasions where users are required to move goods between Properties. This process is similar to a regular Transfer.
Go to Requisition > Transfer Center > New Transfer > Inter Property Transfer (see Fig.6)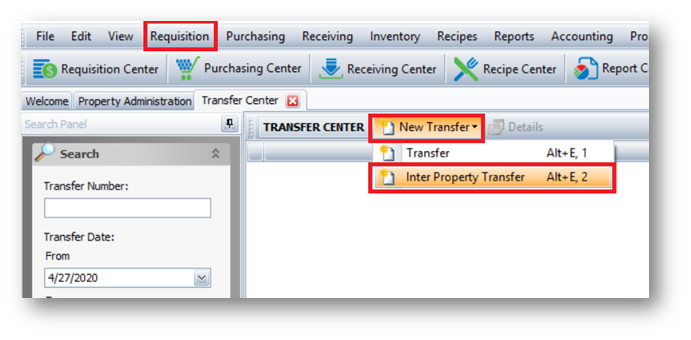 Fig.6 – Creating a New Inter-Property Transfer
The main difference between creating a Transfer and an Inter-Property Transfer is selecting a Property and Outlet to transfer the Inventory to (see Fig.7).
If GL Accounts are enabled, select the Account which supplies the Inventory (see Fig.7)
Please Note: You cannot choose which Account receives the cost. This will be defined in the receiving Property. This Property may not have GL Accounts enabled, so the cost would automatically be assigned to the account defined in the Product Master for each transferred item.
If the Property does have GL Accounts enabled, the cost will be assigned to the Accounts designated in Outlet Guides

For this reason, if the transfer is not immediately required, an Inter-Property Outlet Requisition should be used. This will allow the recipient to confirm which Accounts receives the Inventory, through the use of an Approval Process


Fig.7 – Creating New Inter-Property Transfer – Selecting Property, Outlet and Account
For further information on Inter-Property Outlet Requisitions, please see the following article - Purchasing & Inventory - Inter Property Outlet Requisitions