Overview
You have the ability to change your username and/or password by logging into your HotSchedules account.
The username must be at least 5 characters long and unique to the system

The password must be at least 4 characters long, and it can be letters and/or numbers only
You can change this information as often as you like.
Changing Your Username
Navigate to the Settings tab, then select Personal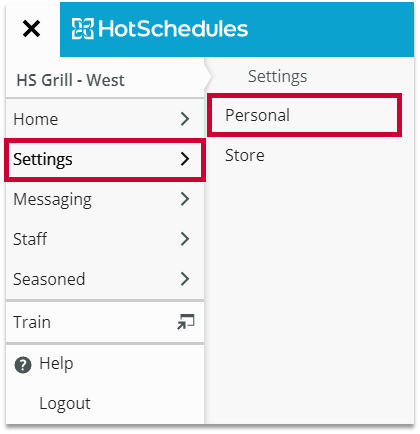 Fig.1 - Navigation
Select Reset Login & Security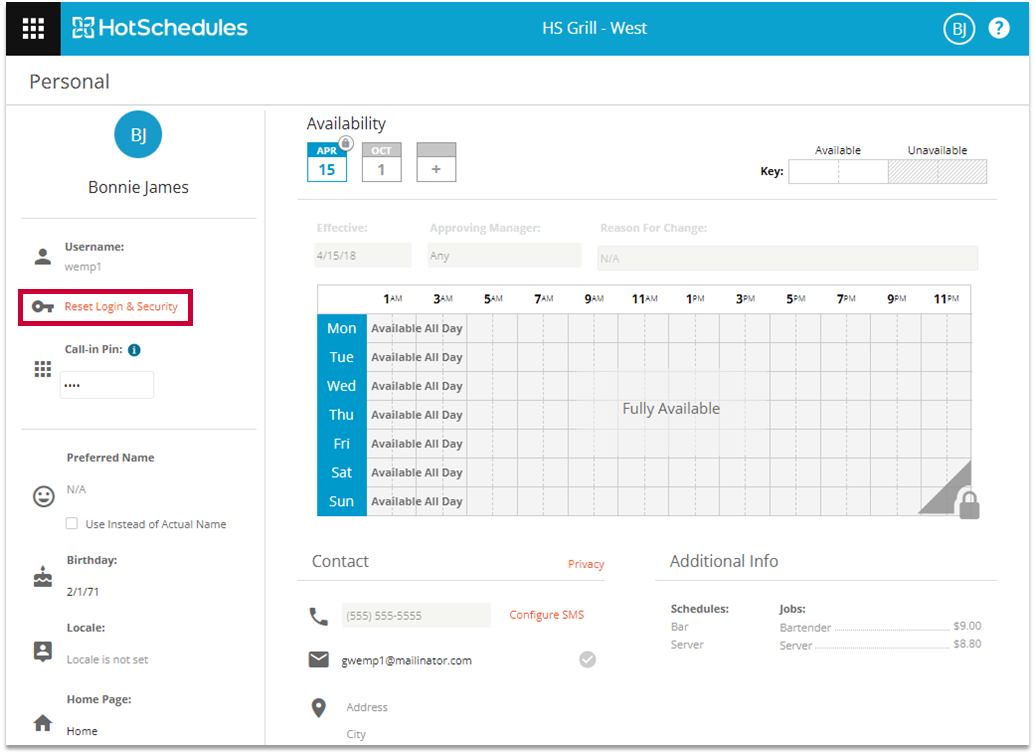 Fig.2 - Reset Login & Security
A pop-up will window will display, type the new username in the Username field
Type your password in the Enter Your Current Password field
Select SAVE CHANGES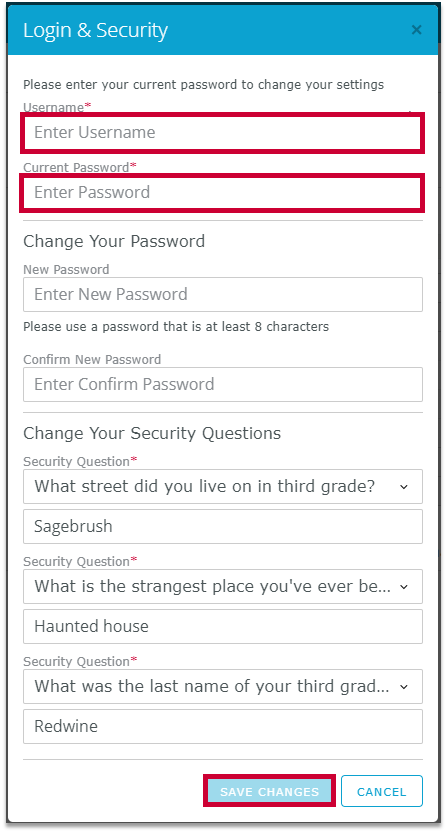 Fig.3 - Reset Login & Security fields

The username has to be unique in HotSchedules. If you receive an error that states the username already exists, you can try another one.
Changing Your Password:
Navigate to the Settings tab, then select Personal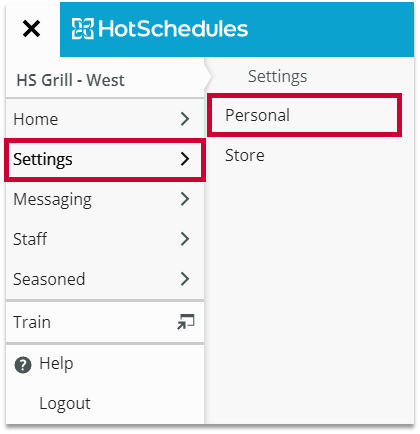 Fig.4 - Navigation
Select Reset Login & Security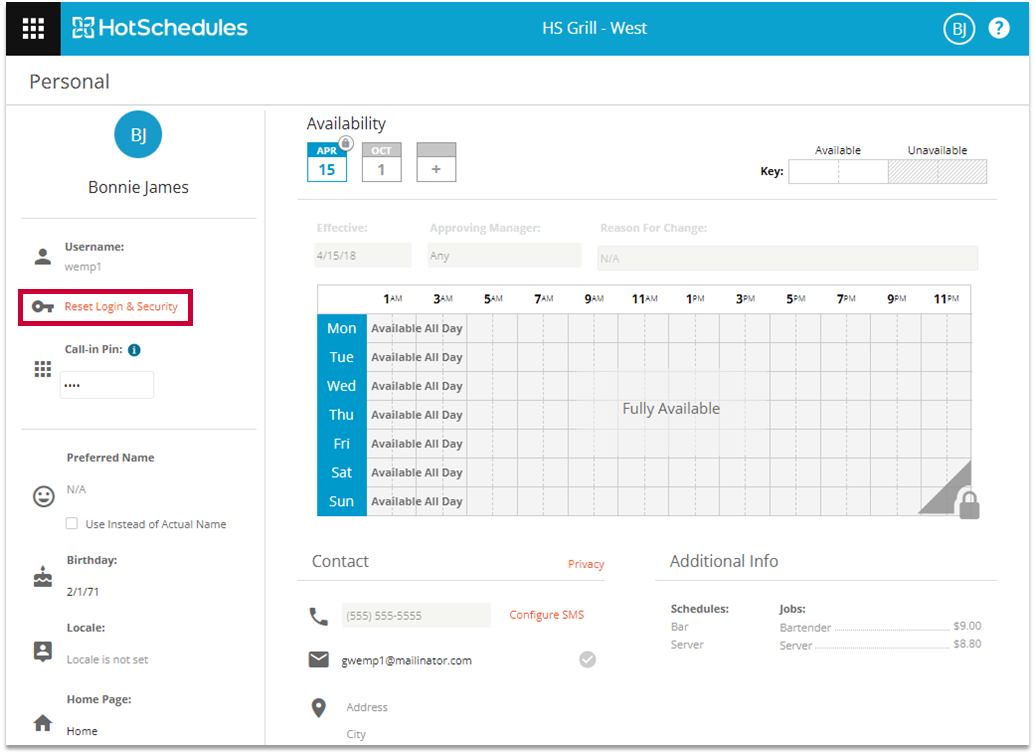 Fig.5 - Reset Login & Security
Type your old password in the Current Password field

Type your new password in both fields

New Password
Confirm New Password

Select SAVE CHANGES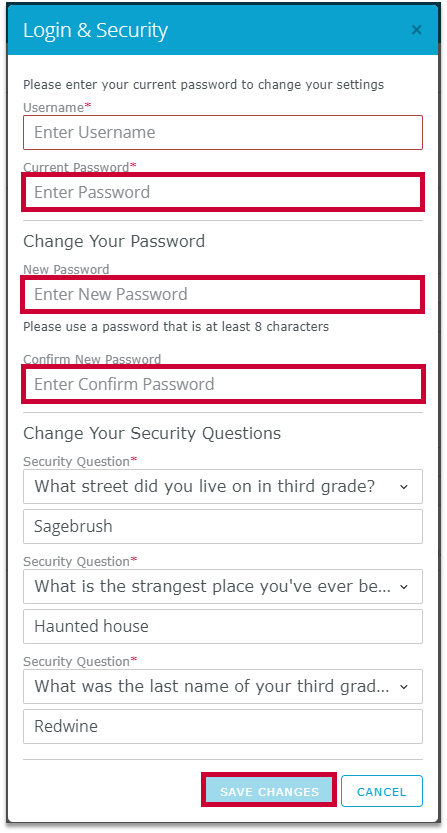 Fig.6 - Reset Login & Security fields