Overview
This article will show how to configure skill levels for Autoscheduler. The three settings that can be configured are Day Priorities, Thresholds, and Location Skill Levels.
The Autoscheduler is a great tool for quickly scheduling out your shifts in HotSchedules. When you run the Autoscheduler, you are given a series of options to configure how you would like the shifts to be assigned out. The Skill Level Rule settings and Day Priorities are useful ways to ensure that the correct shifts are assigned to qualified people.
You can learn more about how to use the Autoscheduler here.
Configure Skill Levels for Autoscheduler
Navigate to Settings > Autoscheduler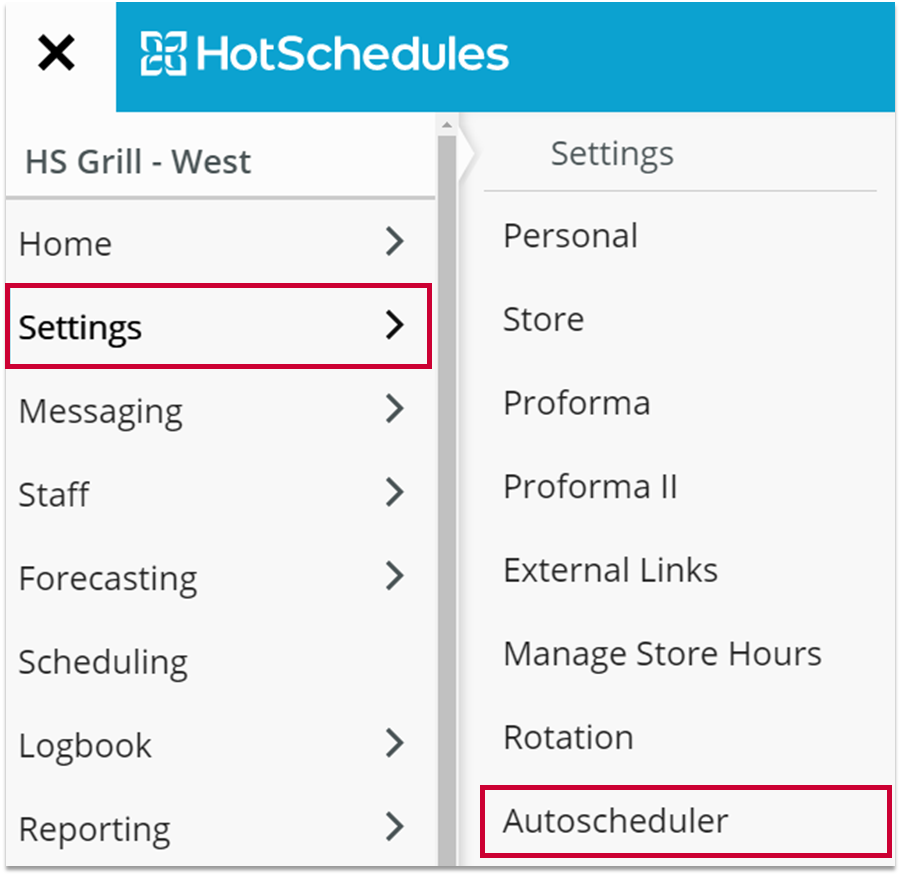 Fig.1 - Navigation
You will have two different skill level rule options to choose from when running the Autoscheduler. You can configure the settings for both on this page (Thresholds or Location Skill Levels)

Select Save Changes for each section that you make changes to
The next time you run the Autoscheduler, these options should be reflected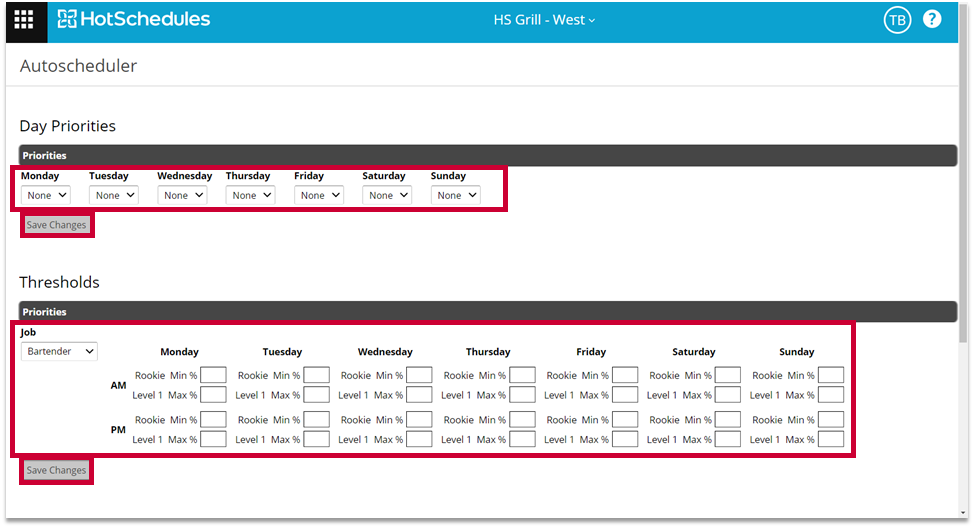 Fig.2 - Configuring skill levels [select image to enlarge]
The three settings that you can configure on this page are:
1. Day Priorities
This allows you to select which day the Autoscheduler should schedule first.
Rank the days of the week from 1-7 in the chronological order you would like to have them prioritized
Example: If Friday has 1 selected, the Autoscheduler will assign shifts to Friday first and distribute the remaining days according to the other priorities.

Fig.3 - Day Priorities
2. Thresholds
Here you can enter the percentage of shifts you need from each skill level, for each job code for the week.
Use the drop-down menu to select the appropriate job code, and then set the parameters for each day of the week
Example: You enter a min of 70% of your shifts to be skill level 03, and 30% as a max percentage of your shifts to be a skill level 01. If there were 10 shifts for that day part, then at least 7 of them will be skill level 03 and no more than 3 will be skill level 01.

Fig.4 - Thresholds [select image to enlarge]


3. Location Skill Levels
This option allows you to set required skill levels for specific locations of jobs codes.
Use the drop-down menu to select the correct job code, and then choose a location to configure. Use the skill level drop-down menus to set the minimum required skill level to work a shift with that location on that day of the week
Example: Assume you have three skill levels (01, 02, & 03). Skill level 01 is the highest-ranked. You entered that the location "CLOSER" for Servers on Friday needs a skill level of 02. The AutoScheduler will not assign the CLOSER shift for that night to someone with skill level 03 (the lowest rank), but employees with 02 and 01 will be eligible for it.

Fig.5 - Location Skill Levels [select image to enlarge]
Related Articles