In the new availability interface, users can have multiple availabilities that will go into effect according to their active date. For example, if an employee has to attend school for the Fall semester, they can set up an availability set for that time frame and another for when the Spring semester starts. 
When editing an availability set, users can select an entire day or just a time range. To go off of the example above, if the user has class from 2:00 pm to 5:00 pm on a Monday, they can set up their availability to reflect this. This will appear on the schedule for managers as well.
If you are not using this version of availability, click here.  
Follow these steps to edit your availability:
Log into your Hotschedules account and hover over settings. Select Personal. 
The availability interface will be in the middle of your page and look like the below image.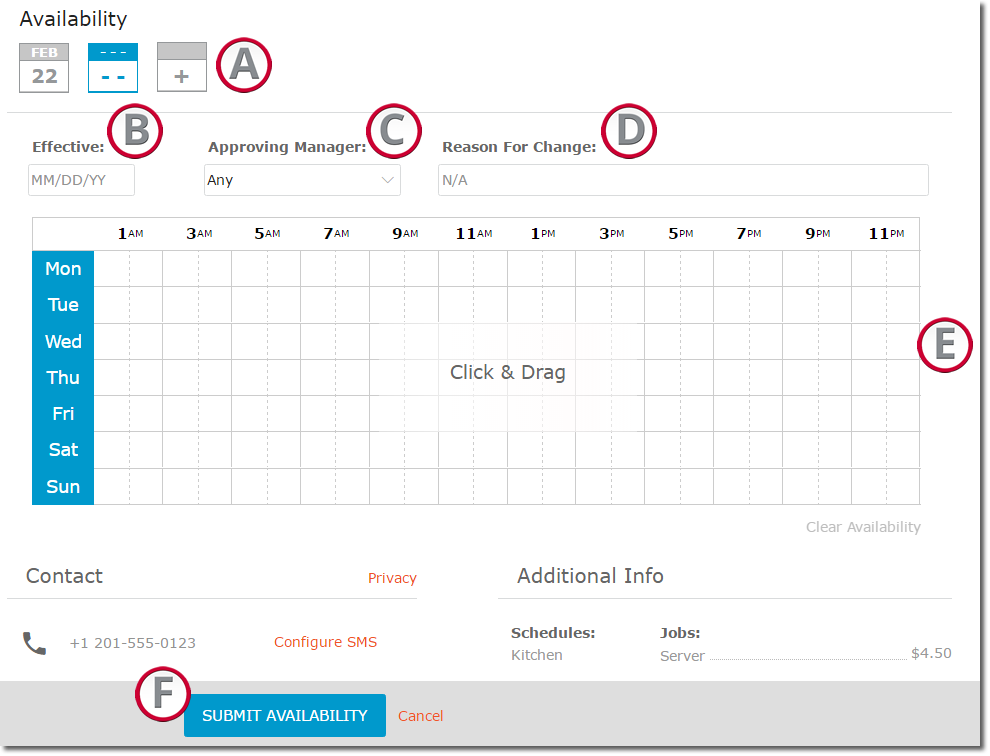 A - This is where all of your availability sets will be listed. The first one shown will be your current availability. The date listed is the active date for that availability set. If you have just started using Hotschedules, you will be listed as fully available. If you would like to start a new availability set, select the plus sign to the right of the date. 



You can have up to 4 different availability sets on your account. Once an availability set becomes active, you will not be able to deactivate it. An availability set will become inactive once another active date begins. If you would like to create a new availability set that will go into effect immediately, create one with an active date of today.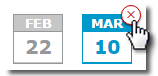 B - This is where you will choose the active date for your new availability set. You can select any date from the current date onwards.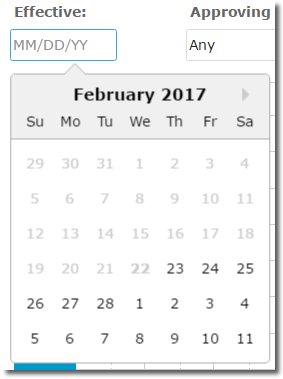 C - You can select the manager who will approve the availability set here. You can also send it to all of them at once.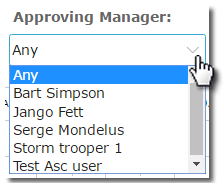 D - Here you can enter a reason for your availability.  
E - This is where you will edit your availability set. Clicking on a weekday will mark you as unavailable for that entire day. 



You can also click and drag to show a specific time range you are unavailable for.




The size of the range can be changed by using the arrows on either side of the entry. It can be deleted by sizing the entry down completely. 



Clicking inside of a range will split it in two. 



F - Select Submit Availability to send your new availability set to be approved. 



Editing Your Availability