You are able to easily adjust both your login and/or contact information in HotSchedules.

In the Settings tab, navigate to the Personal Settings section – this should be the default area that appears after clicking the Settings tab.
To adjust your contact information, scroll down to the bottom of the page, and adjust the appropriate fields. Your changes will automatically be saved.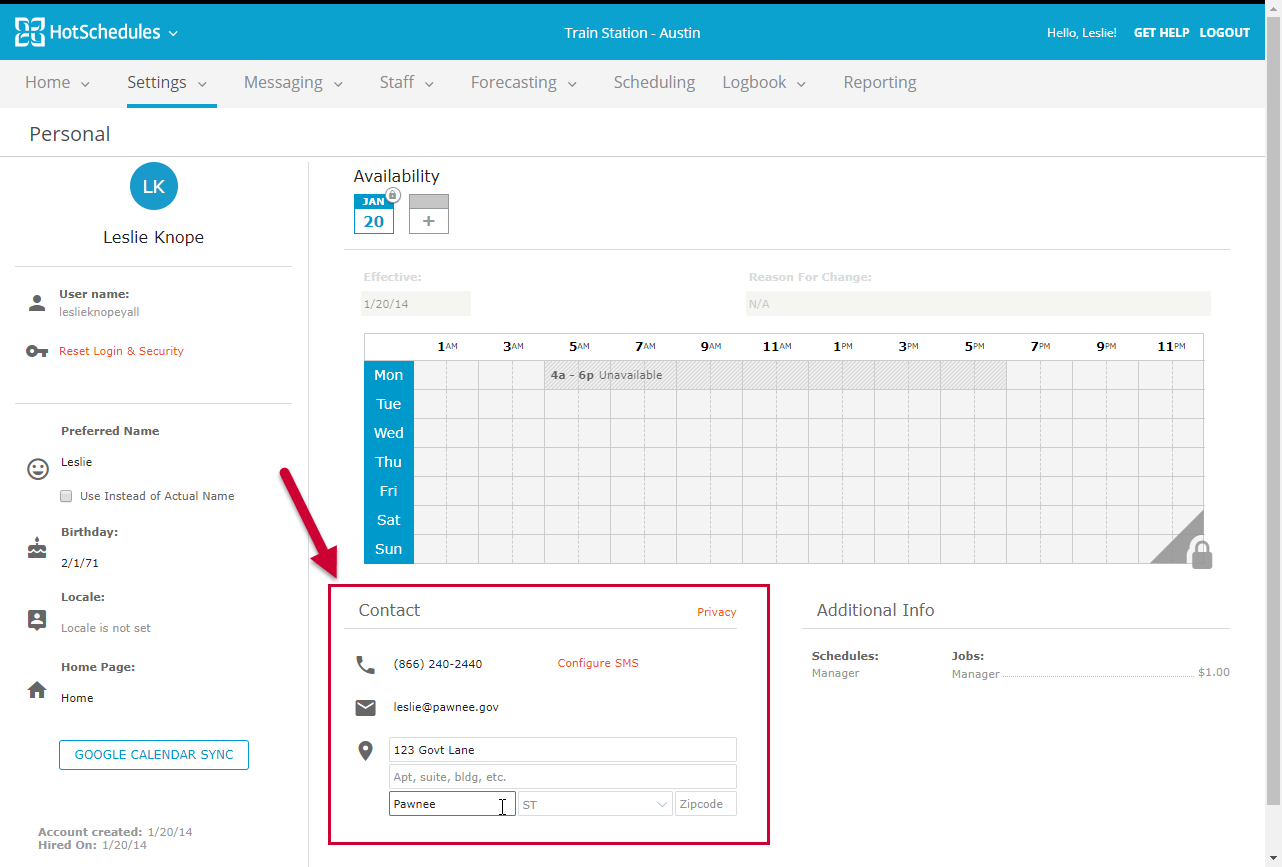 To adjust your login information (username and/or password), click Reset Login & Security on the left.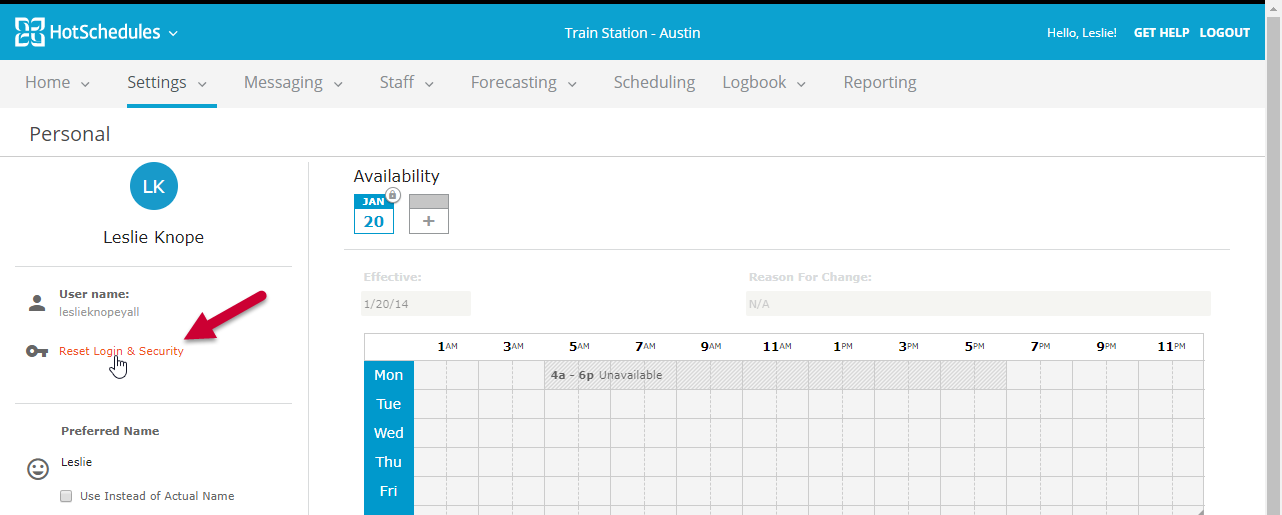 Highlight and retype the information you'd like to adjust. Save when finished.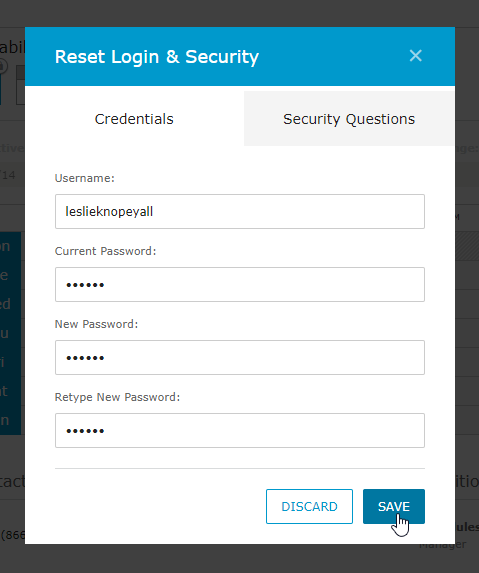 Please Note: It is always a good idea to update your security questions from time to time. You can do this under the Security Questions sub-tab.

Additional Help
Guided Tour - This link will take you into your HotSchedules account, and guide you through the steps.
If you are having a technical issue and need assistance, please contact us through the blue "Help" button in the corner or refer to our Support Contact Information article.