It's important to document and plan ahead for upcoming holidays, parties, and meetings. The Event Calendar in Logbook helps your management team stay on top of these upcoming special occasions. The Event Calendar is found on the Logbook tab.
Logbook Events
Hover over the Logbook option, and select Events.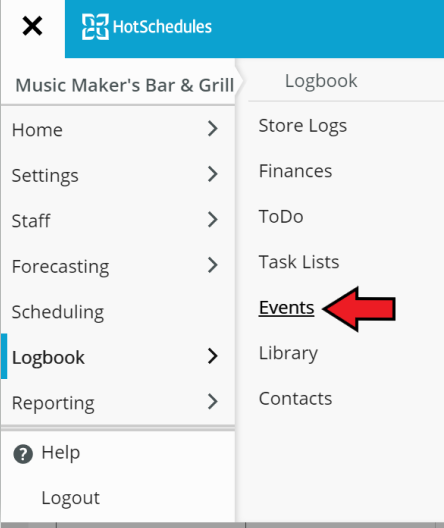 Use the calendar to jump to a specific date, and click an entry in the list to see the specifics on the right.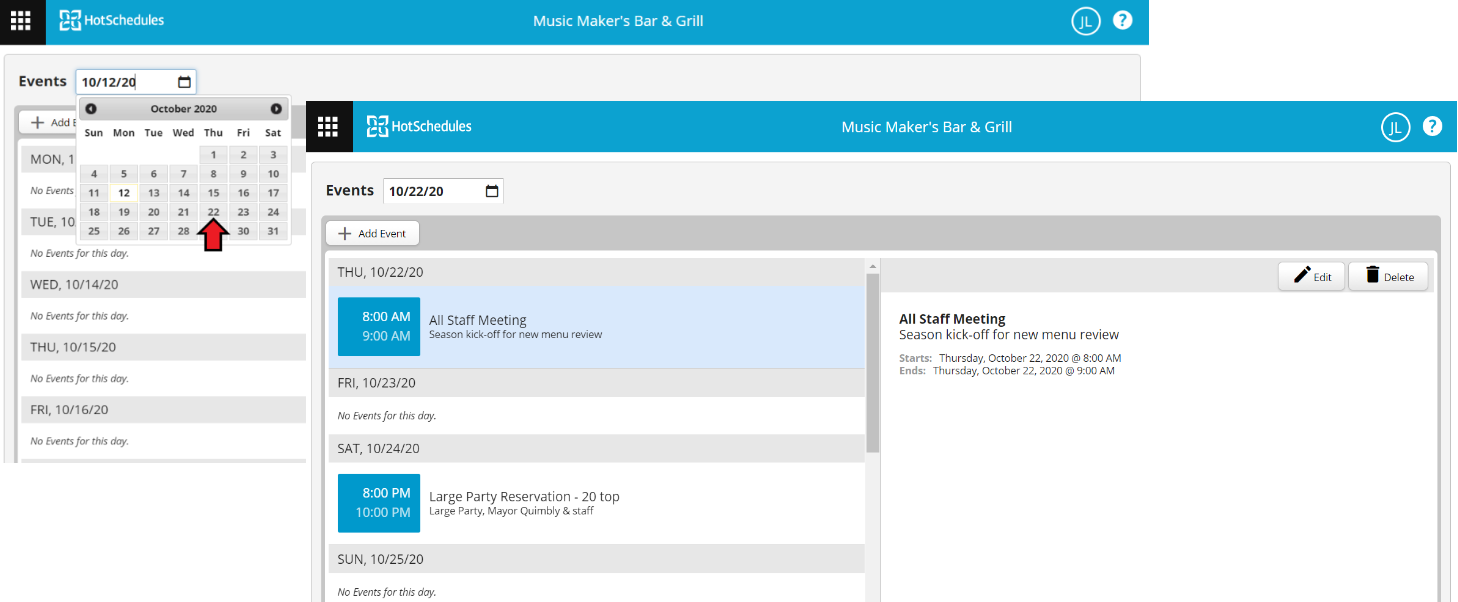 Edit or delete an entry by clicking the appropriate button within the entry.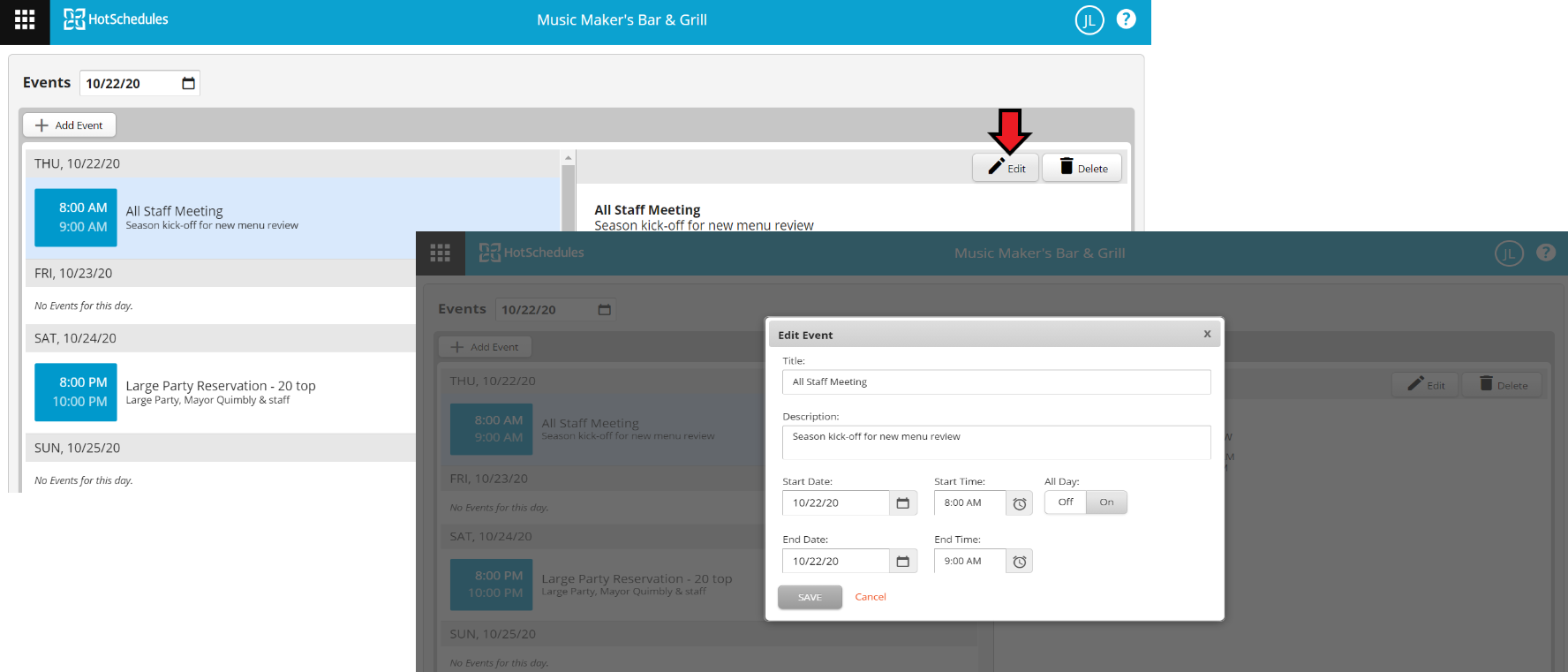 To add an entry, click Add Event. Give the entry a name and description. Then, select the start and end dates and times. There is also an option for an event to be scheduled for All Day.
When finished, click Save. The event will then show in the calendar for others in the management team to see.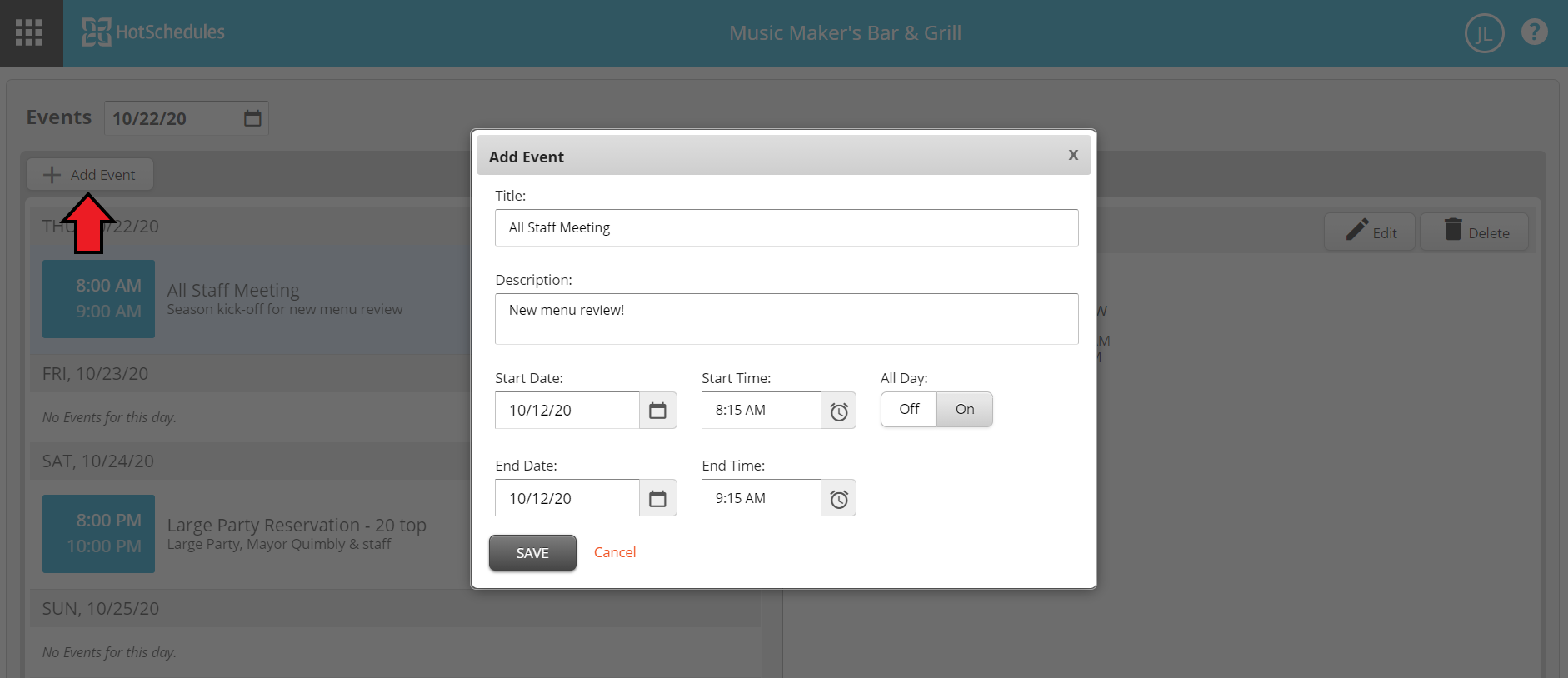 Events