Overview
Ensuring the store's cash is secured in the store safe quickly and accurately will reduce financial risk. The Cash Collection task is completed after the deposits have been collected by the bank or courier.
Completing a Cash Collection
From the Work Flow select the Go to the Bank task (see Fig.1), or from the Menu tab navigate to the Financial tab > select Cash Collection (see Fig.2)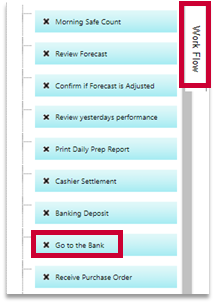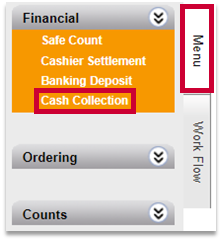 Fig.1 - Workflow Navigation Fig.2 - Menu Navigation
On the Cash Collection tab, the system will display a list of deposits that have not been collected by the bank yet. Next to each deposit, check the Confirm box to show the deposit was collected by the bank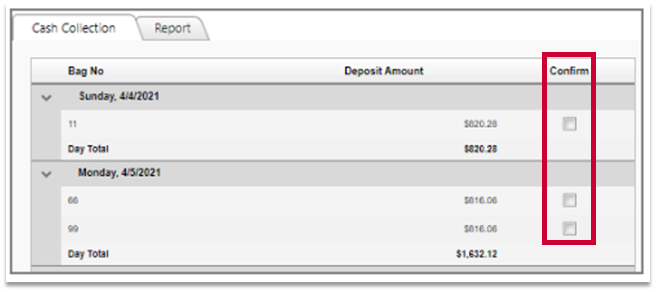 Fig.3 - Confirm collected deposits
In the Receipt Number field enter the reference number from the security collection or bank receipt. This is not a required field however.

Fig.4 - Receipt Number field
Enter your Username and Password and select Authorize

Fig.5 - Manager Authorization
Related Articles