Overview
This article will detail how it is possible to regain access to FnB, in the event a user has forgotten their username, password – or both.
For those with an FnB account, an internal administrator for FnB will be able to assist further if credentials have been forgotten or the reset options are not working. This article will cover both steps for an end-user and an internal administrator.
Steps for an End-User
Upon the login screen, users have the opportunity to reset their password
Select Forgotten your password? (see Fig.1)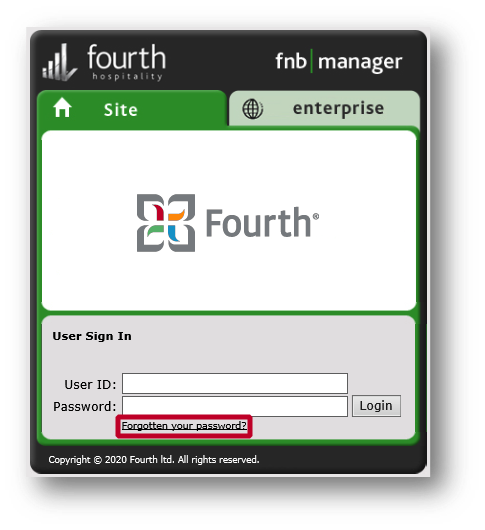 Fig.1 - Forgotten your password? button
Enter your UserID for FnB (see Fig.2)
Select Get Password
Upon submission, an email will be sent to the associated email address.

Fig.2 - Enter UserID
If a user is unsure of what their UserID is, or an email has not been received – an internal administrator for FnB should be contacted who will be able to investigate the issue further.
Steps for an Internal Administrator
There could be various reasons as to why a user is unable to reset their password. The incorrect UserID may be entered, or the user's profile is currently not active.
To locate the relevant user profile, a list of users can be found and filtered by name, security template or unit.
In the taskbar, select Home > Users (see Fig.3)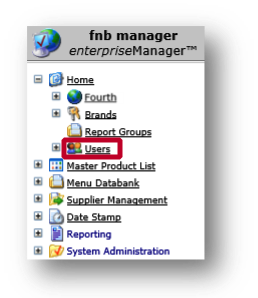 Fig.3 - Accessing users list
After finding the relevant profile, select the user record

Fig.4 - Search Users page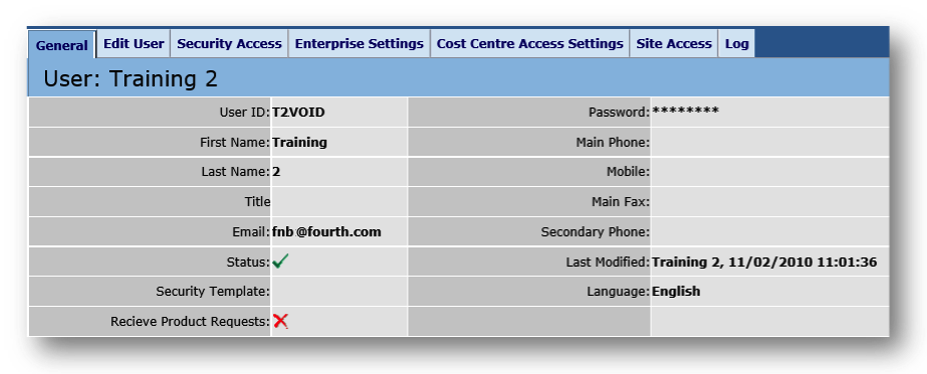 Fig.5 - User record
From here, the user's User ID can be confirmed, as well as the email address on hand.
Please note: After completing all of the above steps, if you are having an issue and need assistance, please contact us through the blue "Help" button in the corner or refer to our Support Contact Information article.