On the HotSchedules mobile apps, you are able to submit a request for days off to your manager. The way to do this will look a little different depending on whether you are on Android or iPhone.
Visit this article to view how to do this on the browser version of HotSchedules.

These are the types of requests you can make (not all options may be available in your store):
Request Off - This will not require an approval or denial by your manager; you must wait until the schedule is posted to see if you have the requested day off.
Unpaid Time Off - This will need to be approved or denied by a manager before they complete the schedule; you will get a HotSchedules message based on their decision.
Request To Work - This option will let your manager know that you wish to work on the days requested; this will not guarantee that you will be scheduled during this time.
To request a day off on the app, open the menu and select Time Off & Requests. Your current requests will be shown here, if any. You can see a list of Blocked Dates by clicking the Calendar icon with an X in it.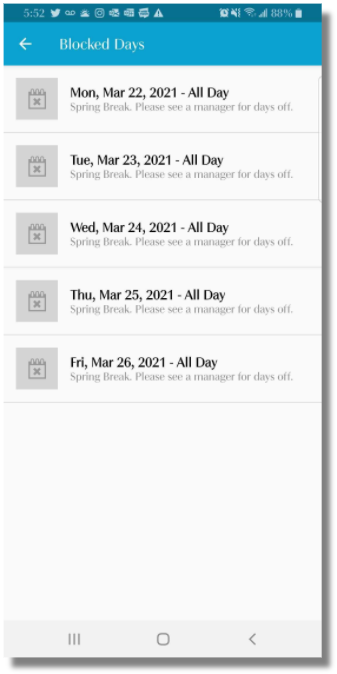 Submitting Requests
To create a new Request, click the Plus icon. On Android, this will be in the upper right-hand corner; on iPhone, it will be in the lower right hand corner.
Select the type of request you wish to make (Request Off, Unpaid Time Off, or Request to Work).
Android:

iPhone: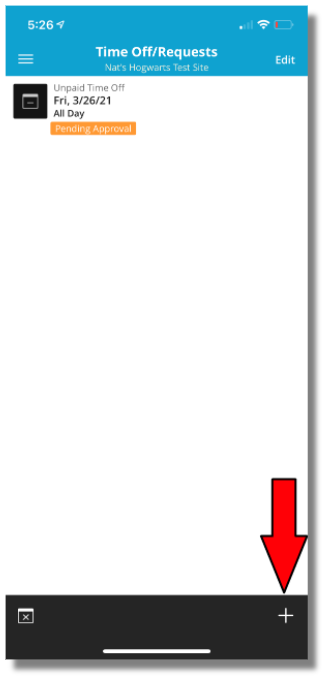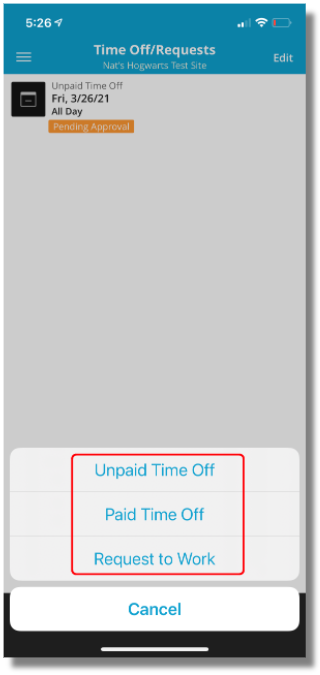 Choose your dates (for one day, make the start and end date the same). You will not be able to select dates that have been blocked by your manager. If you wish to make the request for only part of a day, deselect the All Day option, and set the times you want the request to begin or end. You may also include a comment if you wish.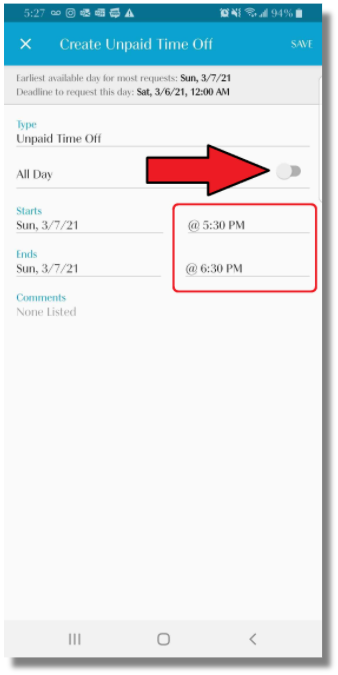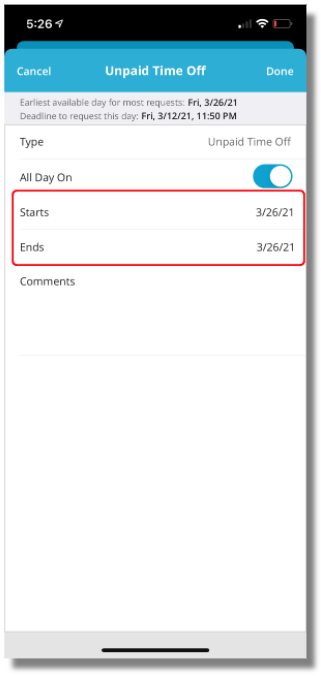 If you do not wish to save the request, simply select the X (Android) or Cancel (iPhone) in the upper left hand corner. Otherwise, select Save (Android) or Done (iPhone) in the upper right-hand corner, and the Request will appear in the list.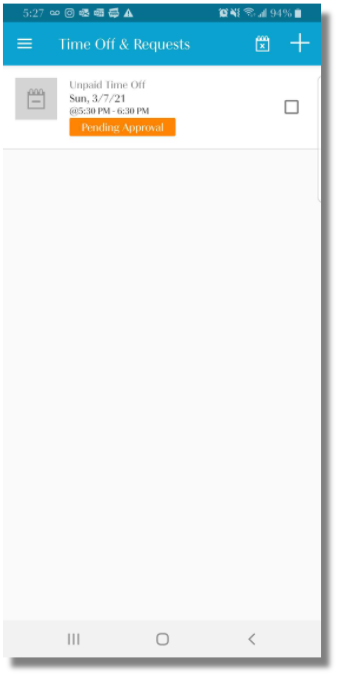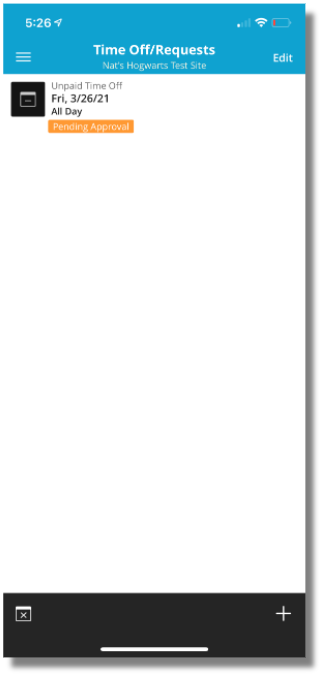 Edit & Delete Requests
If you need to edit a request on Android, simply tap directly on the shift, then click the pencil icon in the upper right hand corner. On iPhone, you'll click Edit in the upper right hand corner, then tap directly on the shift.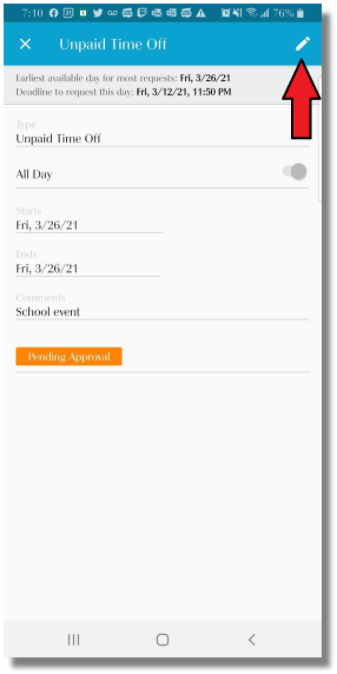 If you need to delete a request on Android, select the checkbox to the right of the shift, then select the Trashcan icon. On iPhone, click Edit, select the radial to the left of the shift, and click Delete at the bottom of the next page.