The Shift Ratings will allow managers to view data collected from employees rating their shift. This data will help managers understand how employees are feeling about their shifts and how can they use it to improve employee morale, retention, and engagement. This article will show how employees rate their shifts. For the Shift Rating Report, check out this ARTICLE.
If your store is using Shift Ratings, you will receive a push notification asking you to rate your shift 30 minutes after it was scheduled to end.
By tapping the notification, you will be taken to the HotSchedules app where you can begin the process of rating the shift. The first page of the flow will display the shift you're rating will be listed, and you will have the option to select one of five different emoji characters to mark how it went.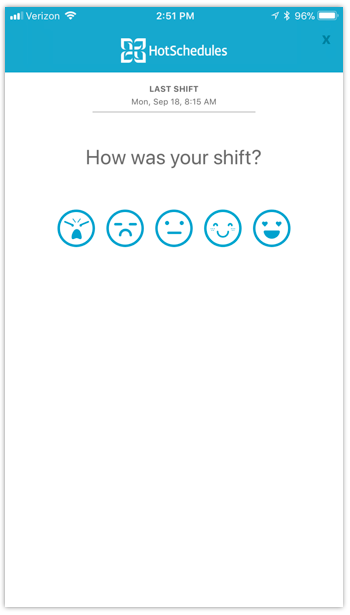 After making your selection, you will be required to select the reason behind the selection you made. The five options available are Guests, Kitchen, Manager, Teammates, and Personal.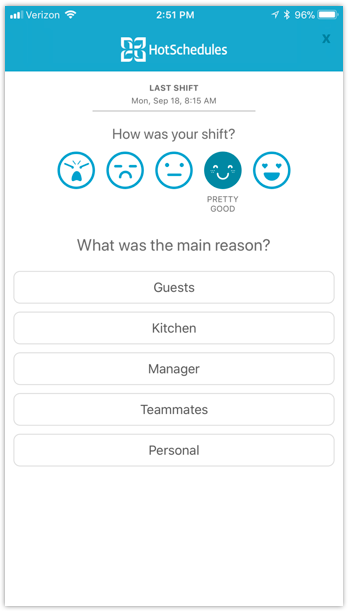 Once a selection has been made and submitted, you will be taken to the final page in the flow where you can see how your coworkers rated their shifts. Clicking Continue to HotSchedules will return you to the app.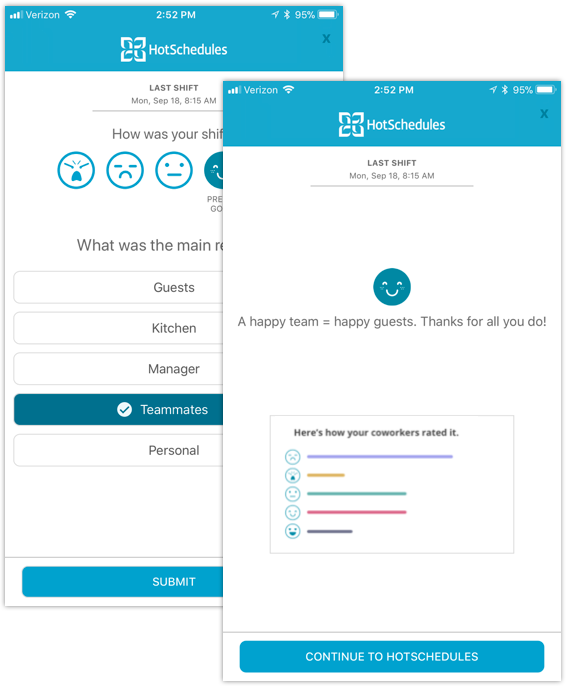 The Shift Ratings push notification will be automatically enabled for all mobile users, but can be deactivated by toggling the preference off.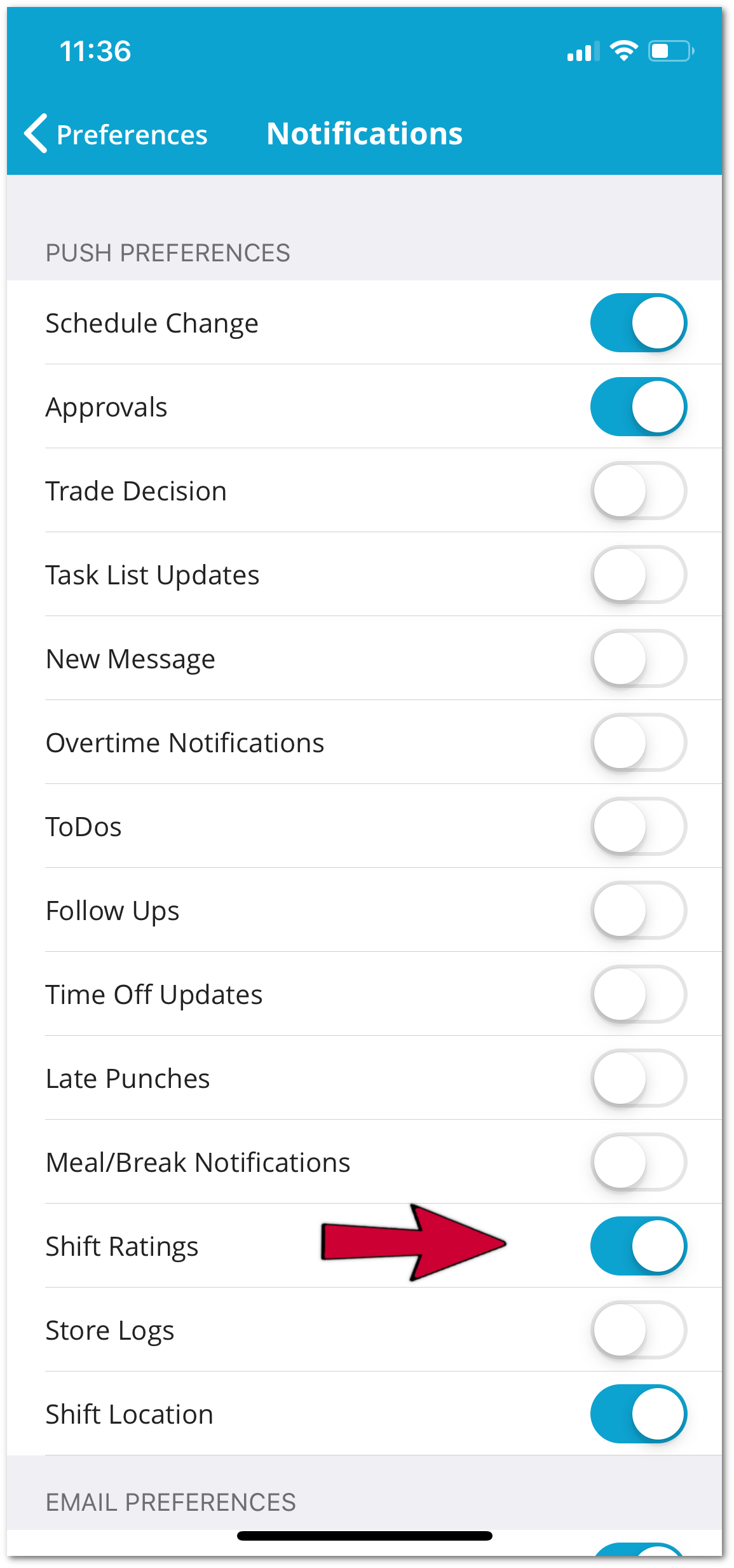 Shifts will be available to rate for 7 days or until 30 minutes after the scheduled out time of your next shift when the notification for that shift will be sent. In the event you clear your notifications, you can still rate the shift by opening the HotSchedules app on your phone. Additionally, you will have the option to select that they didn't actually work a shift.