Employees can submit requests to update their availability through the mobile apps. These changes are submitted to a manager for approval before they go into effect. This article will review the steps in both the iPhone and Android apps.
Visit this article to learn more about using these features on the browser version of HotSchedules.
Submit Availability Changes
Within the mobile app, navigate to the My Availability page from the main menu. This will display the current availability.
Select the + option to create a new availability request
Choose the start date for this new availability
Select each day of the week to choose whether you are available, unavailable, or partially available
With partial availability, select the start and end time to indicate when you can work
You can setup multiple times in a day that you are available with the +Add Another option
Review and save the changes. The final page will allow you to enter a reason for the availability change and select the name of the manager that should receive this request.
iPhone: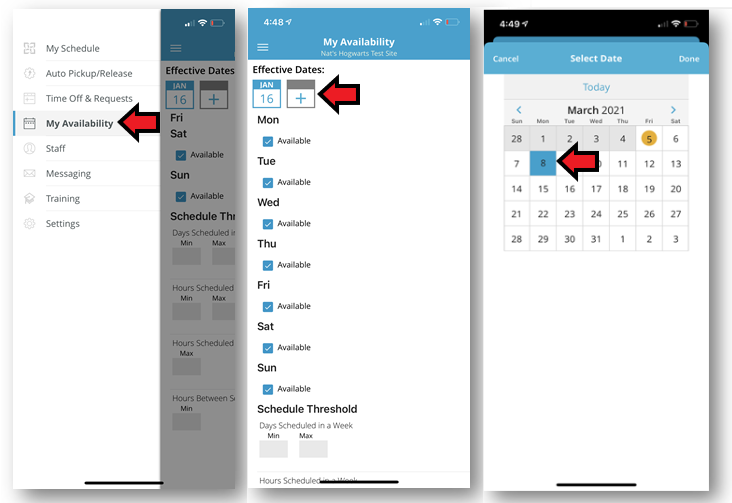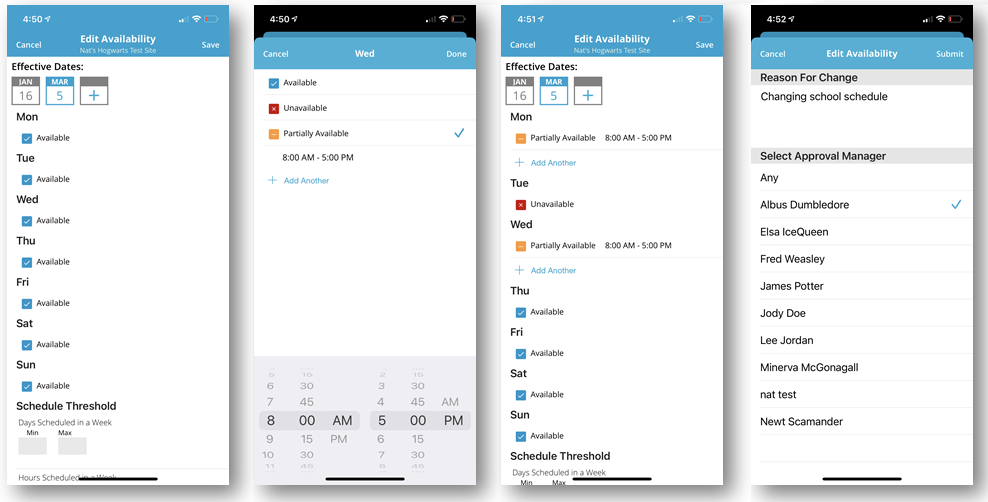 Android: