At times it is necessary to merge accounts for housekeeping purposes. The system has built-in functionality facilitate this however, the following should be noted:
All transactions, including historical transactions, will be changed to new account name.
The changes also affect historical reporting. Reports will carry the new merged account name.
If any of the accounts were archived at a site, the account will be removed from the archive after the operation.
At the end of the operation the original account that was merged still exists in the system, however it is automatically archived.
Changes cannot be reversed.



Fig 1 - Merge Accounts Link
Click the 'Setup' Tab > Account Admin.
Click the Merge Account link.



Fig 2 - Merge Account Instruction I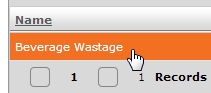 Fig 3 - Account to be Merged
Search for the account to be merged. In this example the 'Beverage Wastage' account will be merged with the 'Bar Wastage' account.


Fig 4 - Merge Account Instruction II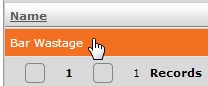 Fig 5 Account to Merge With
Search for the account that the account selected in Fig 3 is to be merged with.



Fig 6 - Merge Accounts Confirmation
The system will display the message shown in Fig 6.
Click the green 'Next' Button.
Note: Clicking this button immediately actions the change.

Also See