Fig 1 - Account Admin Link
Click the 'Setup' Tab > Account Admin as in above.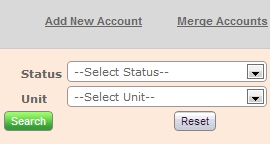 Fig 2 - Search Criteria with Search Button
Clicking the Account Admin link loads the Account List page where users can search for accounts by using the different fields to narrow the search (see the article How to: Create & Edit Accounts explains each field).
Enter the relevant criteria and press the green 'Search' button. Clicking the grey 'Reset' button, reverts all the fields to their defaults.


Fig 3 - Search by Alphabet
Clicking a letter of the alphabet will display all accounts whose name begins with that letter. Clicking the letter will immediately carry out the search.
Also See