Overview

Within Inventory, it is possible for a user to be partially created following their creation within a Workforce Management (WFM) solution account.

This article describes the process of activating users within Inventory after they have been automatically created in WFM.

Pre-Requisite Settings

Go to the Setup tab
Select All Options and Global Settings
Select Core > Organization Default Setting > Default Sub Type

Accept the user from the Fourth Account Service

Please Note: If the user does not have access to this setting, please request for it to be activated by a Fourth contact.


Activating Users within Inventory

Once a user has been created within the HR module and activated in the Fourth Account, they can be created in Inventory by following:

Go to the Setup tab
Select Users
Select Deactivated User Status in the User Status drop-down box

Fig.1 – Setup Tab

This will display users who have been created in HR and were partially created in Inventory.

Select the user who requires Inventory access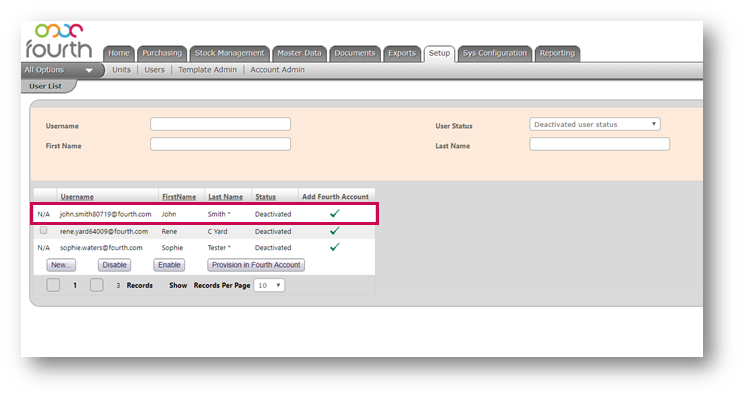 Fig.2 – Deactivated User Search


The 'User Details' tab of the user will already be populated based on the details added within HR. These details should not be amended.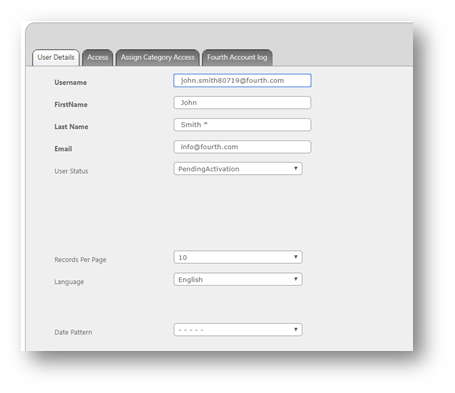 Fig.3 – User Details
Select the Access tab
Select the Add Profile button

Fig.4 – Access Tab
Select the profiles to be assigned to the user by assigning over from the Available Profiles section to the Assigned Profiles area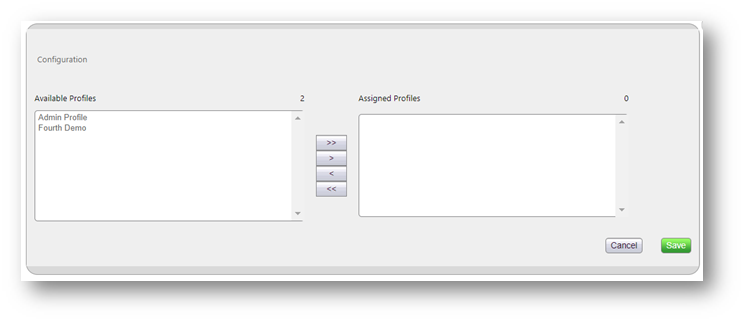 Fig.5 – Assigning Profiles
Select the Default Access drop-down and add the relevant access

None – No access to any sites
All – Full access
Bespoke – Specific site access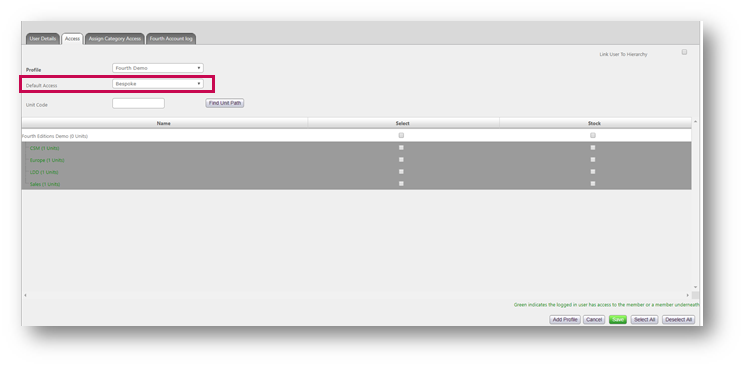 Fig.6 – Default Access
Select the Assign Category Access tab
Assign the required Product Categories which the user needs access to
Save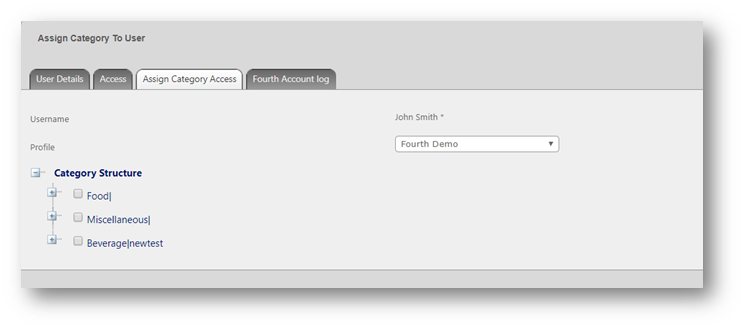 Fig.7 – Assign Category Access
Go back to the User Details tab and select Activate User

Once activated, the user will have access to Inventory and Apps from their Fourth Account login.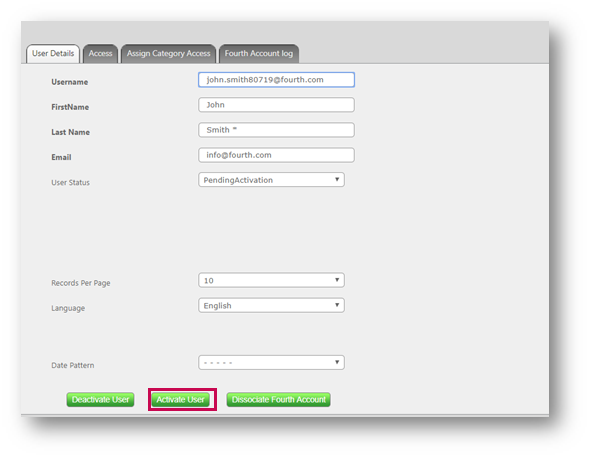 Fig.8 – Activate User Option

Also See