Overview
This article shows how it is possible to regain access to FnB Live, in the event a user has forgotten their username, password – or both.
If credentials have been forgotten or the reset options are not working, an internal administrator for FnB will be able to assist further.
Please note: Accessing FnB Live will only be possible through Internet Explorer. Other browsers do not support FnB Live, however, multi-browser functionality may be available in future.
Steps for an End User - Password Reset
On the login screen, select Forgotten your password?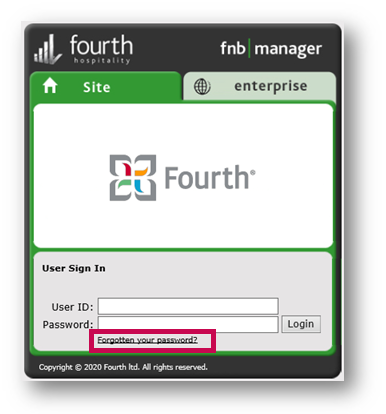 Fig.1 - Forgotten your password? button
Enter the correct UserID and select Get Password


Fig.2 - Get password
An email containing password reset details will then be sent to the associated email address. 
If a user is unsure of what their user ID is, or an email has not been received, an internal administrator for FnB should be contacted, who will be able to investigate the issue further. 
Steps for an Internal Administrator - UserID and Email Identification
If a user does not know their UserID and there's confusion around the email address that the password reset details are being sent to, an internal administrator can follow these steps:
On the left-side menu, select Home > Users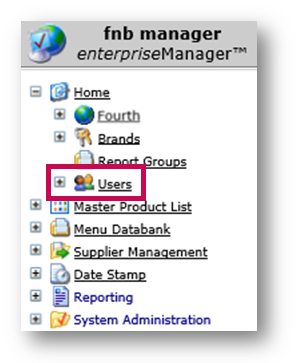 Fig.3 - Home > Users
Search for and select the required user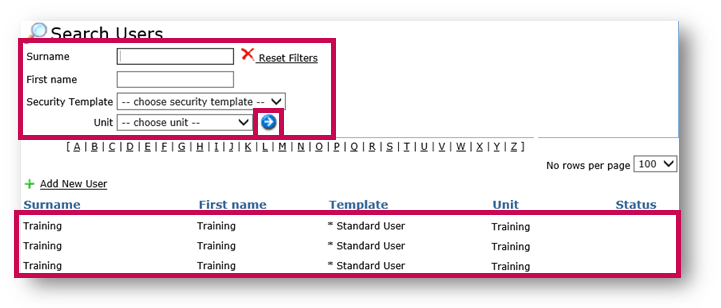 Fig.4 - Searching for and selecting a user
From here, the user's UserID can be confirmed, as well as the email address that password resets will be sent to.
Share this information directly with the user if required.


Fig.5 - UserID and Email fields in a user's profile
After completing all of the above steps, if there is still an outstanding issue – please raise a case with Fourth's technical support team.