All employee position changes (promotions, demotions, title changes, etc) must be completed within the HR/ Payroll application. Note: the below guide is for changing an employee's primary job role; all additional Multiple Employments must be actioned through the HotSchedules application.
Once the designated employee has been located within HR/ Payroll, the user must ensure the "Name" tab (highlighted below) has been selected.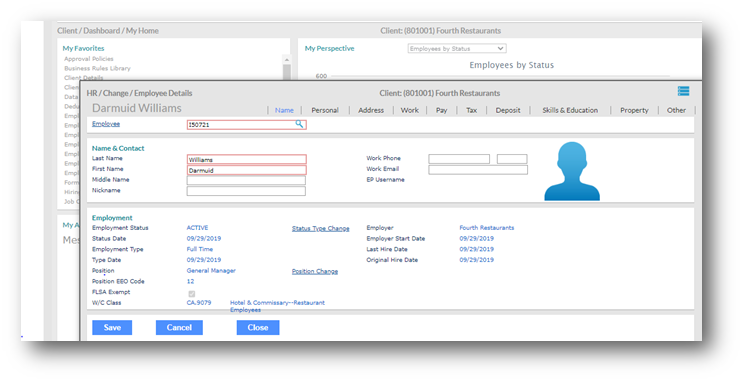 From the "Name" tab on the Employee Details screen, the user must now select "Position Change," highlighted above.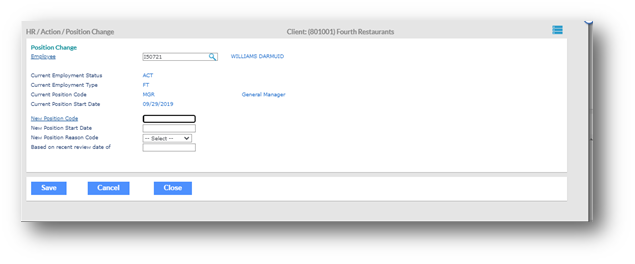 Once the above "Position Change" window appears, the below information is mandatory and can all be filled out via pre-populated dropdown selections-
New Position Code, New Position

New Position Start Date

Reason for Position Change
Once successfully filled out, example shown below, the user must now select the blue "Save" button.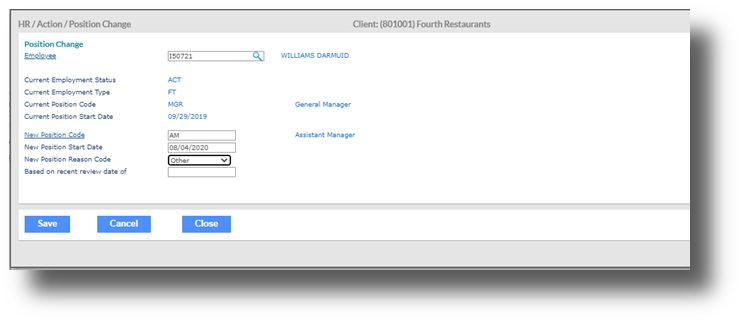 Note: If the completed position change has altered what HR/ Payroll accesses the altered employee should have (i.e. someone is promoted to a management role), please submit a ticket to your Fourth Help Desk detailing what access the employee is now in need of.