A new integration with ChrimCheck will be used for E-Verify processing and completing I-9s within the Applicant Tracking System. The article below will outline the process from the view of an Applicant and Hiring Manager.
Applicant Walk-Through
Once an applicant has signed their offer letter, they will receive an email instructing them to complete their I-9.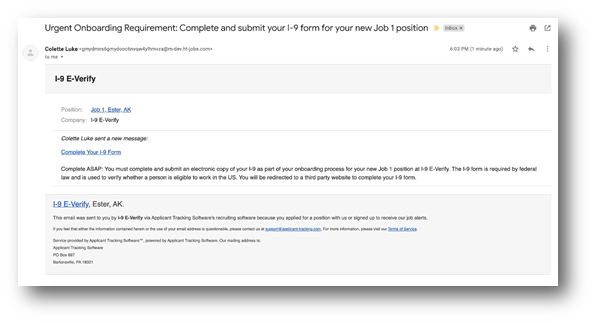 Note: If they lose the email it can be resent by a Hiring Manager using the Verify Menu in the Applicant Viewer.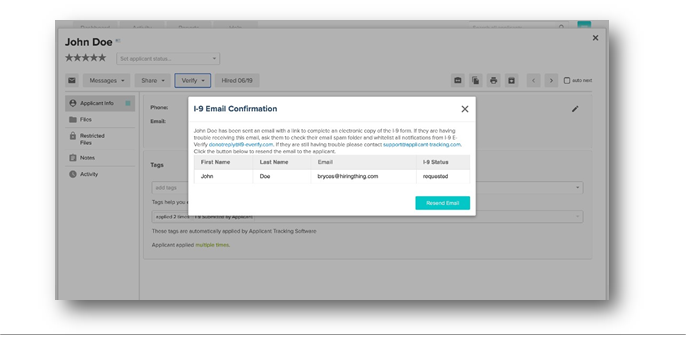 Clicking Complete your I-9 Form within the email will take the applicant to the Crimcheck registration form.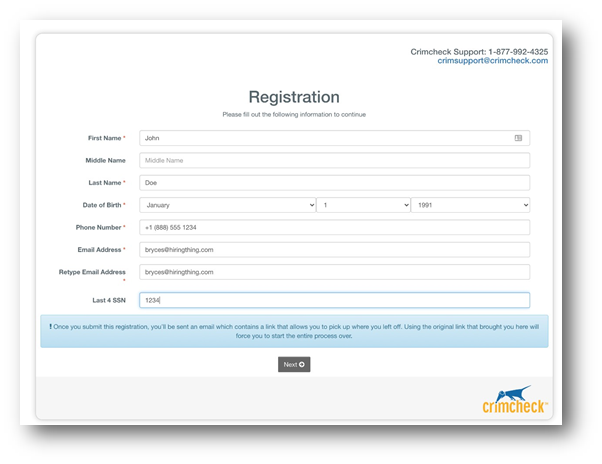 The applicant will then fill out the form and click Next. Much of the required information is pre-populated from the registration form.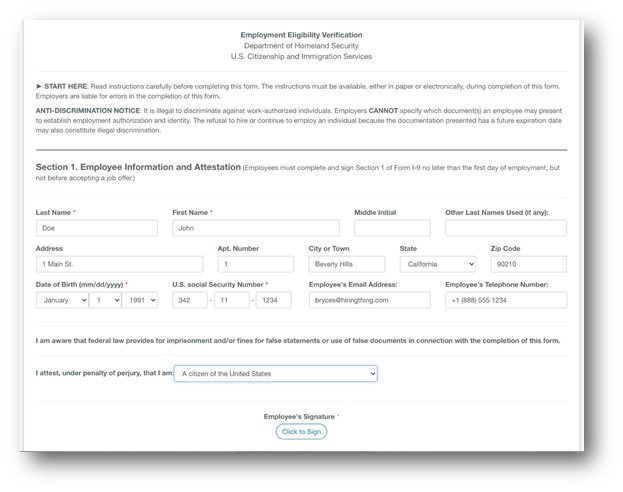 Once the form is filled out, the applicant will click "Click to Sign" to add their signature.
Once the signature is provided, the applicant will be shown a Confirmation Page.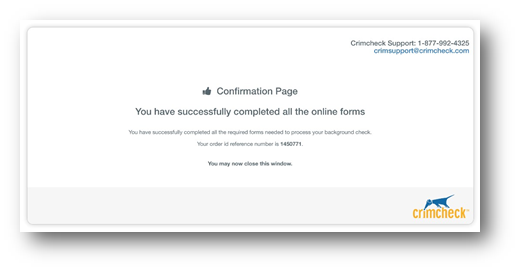 Hiring Manager Walk-Through
The Hiring Manager will receive a Dashboard Notification within the Applicant Tracking System notifying them that the applicant has completed their I-9 and its time to complete their portion.
If the Hiring Manager uses Engage, they receive a Task in Fourth.
The next steps can be taken by navigating to the applicant viewer and click the Verify menuand then Proceed.
From here, they can also click Cancel I-9 if needed.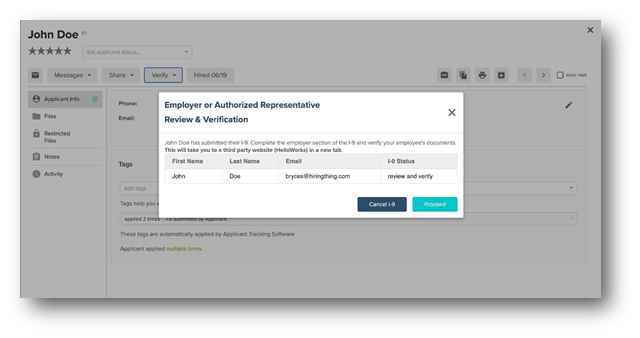 Clicking Proceed takes the Hiring Manager to their portion of the I-9, the first review the information entered by the applicant.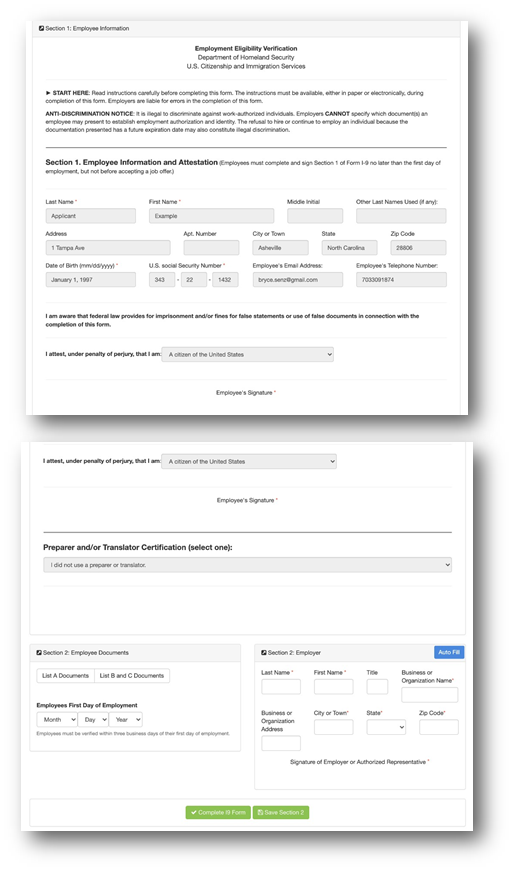 Once all information is entered and reviewed, the Hiring Manager can select Complete I-9 at the bottom of the page to complete the process.
Hiring Manager- E-Verify Status
E-Verify: Authorized
The manager must monitor the status of the E-Verify to ensure it is returned as "E-Verify: Authorized"
Once Authorized- no additional action is required for the E-Verify process
E-Verify: Action Required
If the case returns as "E-Verify: Action Required", the manager must take further action to ensure that the case is completed.
Navigate to employee profile and select Verify and E-Verify/I9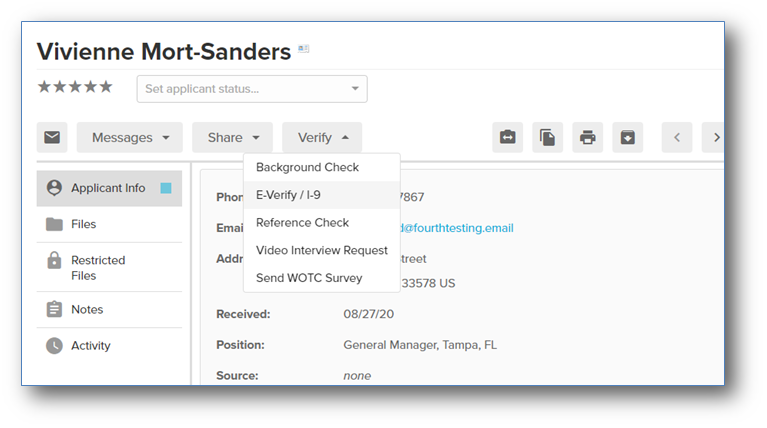 View the Case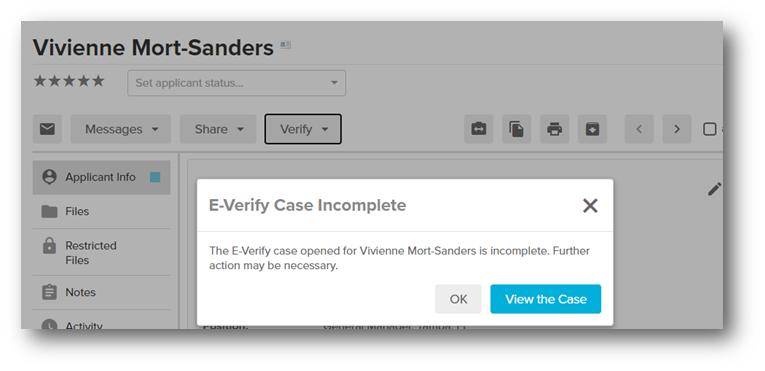 This will pull the E-Verify case
Below are examples of "E-Verify: Action Required"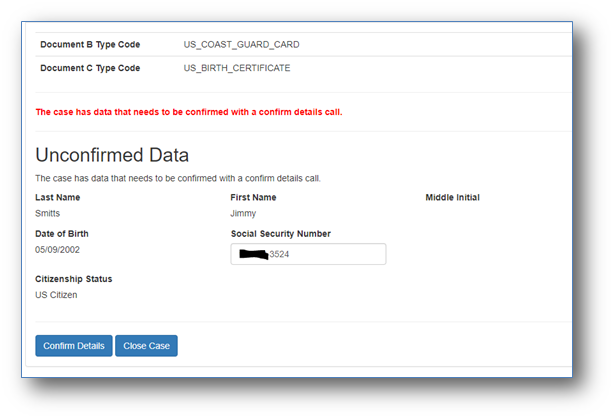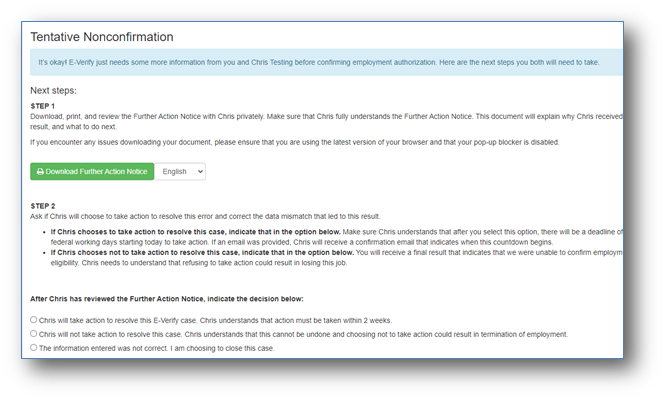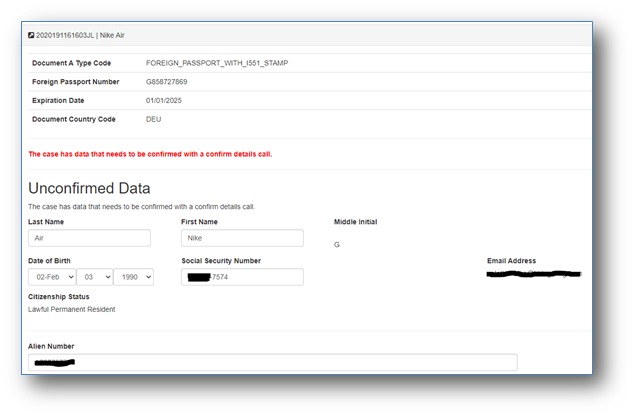 The manager can monitor the status of the E-Verify cases by using the tags within the Applicant Tracking dashboard
Select the "Select tags" button. From the dropdown, select "E-Verify: Action Required." Click Apply.