Terminating an employee must always take place within Fourth HR. Navigate to "Employee Termination" within HR/ Payroll.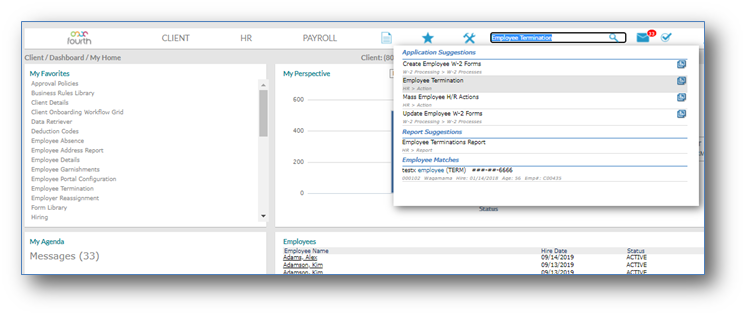 Once inside of the "Employee Termination" page, click on the "Employee" hyperlink shown below.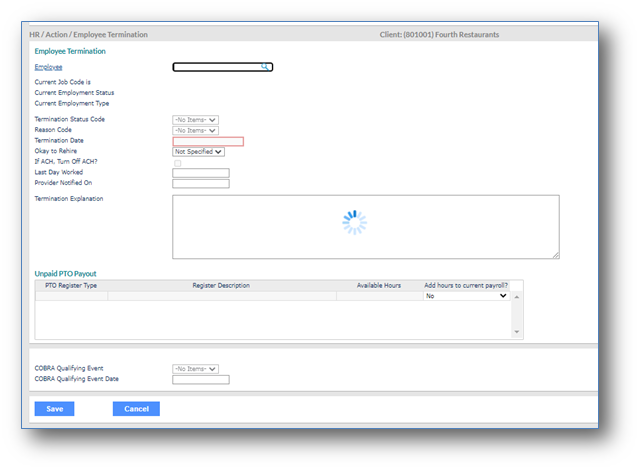 Locate the employee that needs to be terminated from the full list of staff. The search can be narrowed by entering First Name and/or Last Name and clicking "Refine," shown below.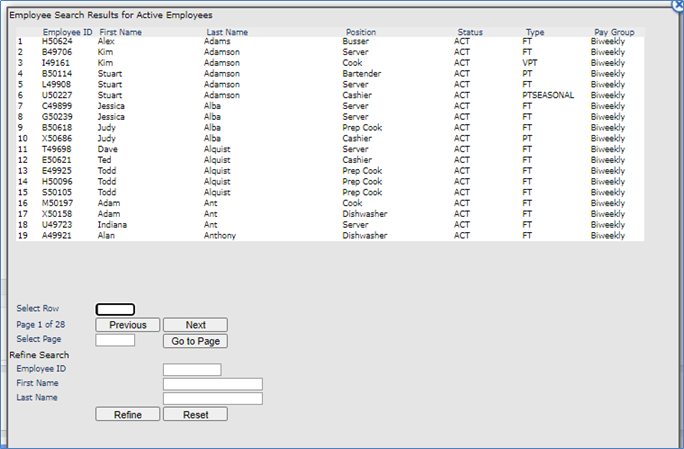 Once the employee is located, complete the fields on Termination screen
TerminationStatus Code- Terminated

Reason Code- Select the termination reason from the dropdown

Termination Date- Select the Termination Date

Okay to Rehire- Select whether or not the employee is eligible for rehire

If you are unsure, please reach out to your HR Support Team

If ACH, Turn Off ACH?- Do not click this off unless instructed to do so by your HR Support Team

Last Day Worked- Employee's last day worked

Provider Notified On- The date that notification was provided

Termination Explanation- An explanation for termination can be entered here

If you are unsure of what notes are appropriate, please reach out to your HR Support Team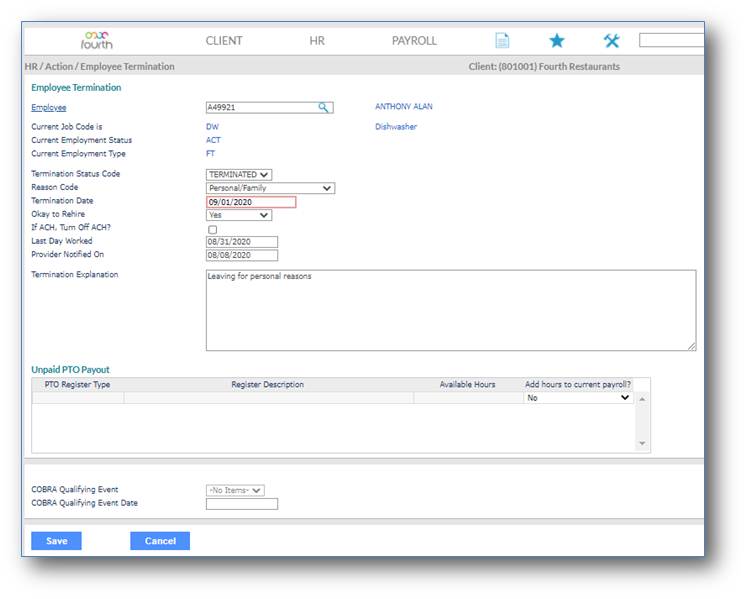 Once all correct information is filled out, the blue "Save" button, highlighted above, can be selected.