Overview
This article provides a guide of the functions within in the Help menu.
In the Help menu list, the following functions are displayed:
User Activity

Welcome

Fourth Community (support documentation)

About
Further information on these functions is detailed below.


Fig.1 – Help Menu Items
User Activity
This function provides the ability to view users currently logged into the Property, and to be able to kill active sessions.
There is specific access required for a user to be able to use this function. To provide/check this access:
Go to Property > Setup > User Groups
Double click the required Group to which assigned users will be able to use these functions within the Help menu
Select Help in the Main Menu drop-down box
Tick User Activity and then select the . . . icon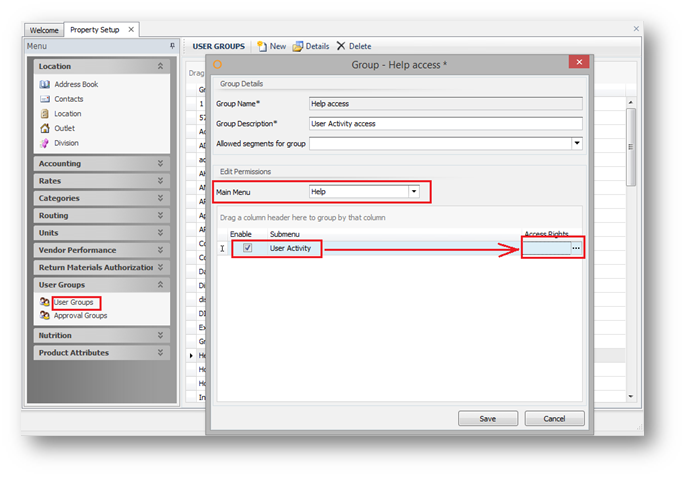 Fig.2 – Help Menu Access Rights Setup
When additional Access Rights are provided to the user group for the User Activity rights, those users assigned to that user group will be able to do more within that area.
Check that corresponding rights are selected for the required user group, or add these rights by ticking the boxes (Fig.3), using following explanations:
Create - Has no functionality.
Edit - Has no functionality.
View - Has no functionality.
Print - Has no functionality.
Delete - Provides the ability to remove a user's session from the application, as seen in Fig.4.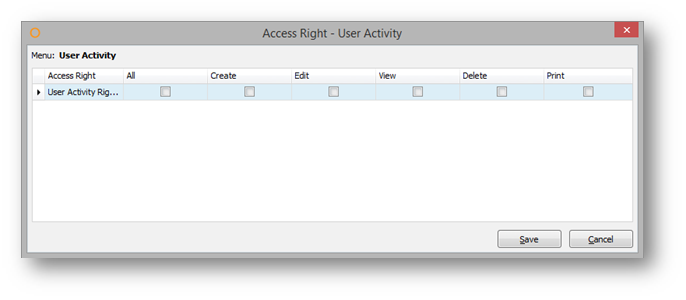 Fig.3 – User Activity Access Rights Setup

Fig.4 - Kill Session Option Becomes Accessible
Welcome
This menu item opens the Welcome Screen application, where administrator notes, messages, approvals, and pending items can be viewed.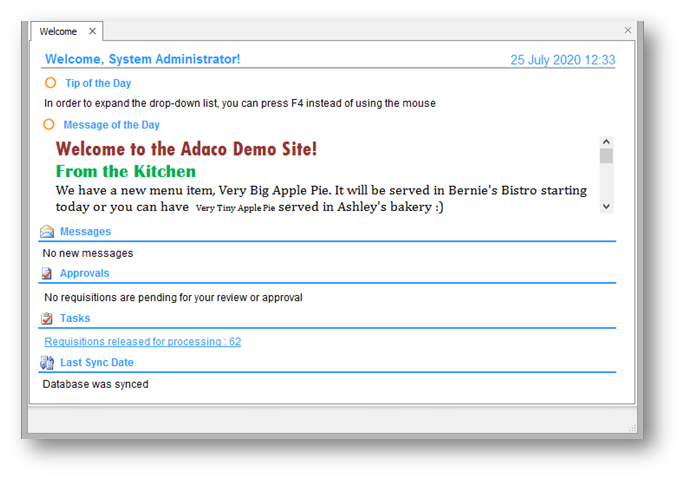 Fig.5 – Application Welcome Screen
Fourth Community (Support Documentation)
This menu item opens the Fourth Community (Help Center) portal where questions can be submitted, answers to a wide variety of issues are stored, along with all product documentation. Requests can also be submitted to the Support Team here.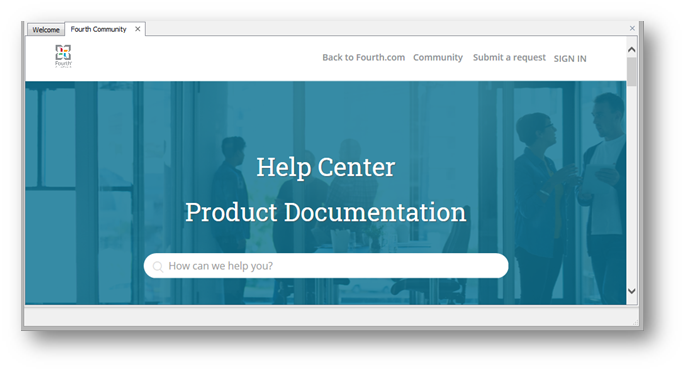 Fig.6 – Fourth Community Portal
About
This menu item opens About form, where the current application Release Version, License Expiry Date and Serial Number are located.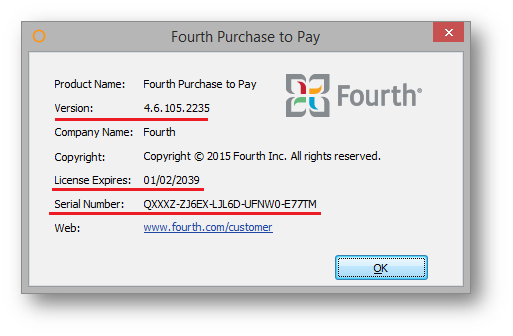 Fig.7 – Purchase to Pay About Form