Note: This will be available starting 6/18/20.
Overview
The COVID Health Survey provides a simple tool to help Fourth's customers ensure that their shifts are staffed with healthy employees, reducing the risk of COVID-19 infection amongst their workforce and customers. Basic health information from employees is recorded and summarised to simple statuses, which helps managers to assess if they are safe to carry out their shifts or not.
Please note: The app is designed to be used alongside existing absence/sickness policies, which still need to be followed.
This article provides how the widget will display results for managers.
Please visit COVID Health Survey - User Guide - US for guidance on how the survey works.
Home Page Widget
The Health Survey Widget will display under My Schedule on the home page.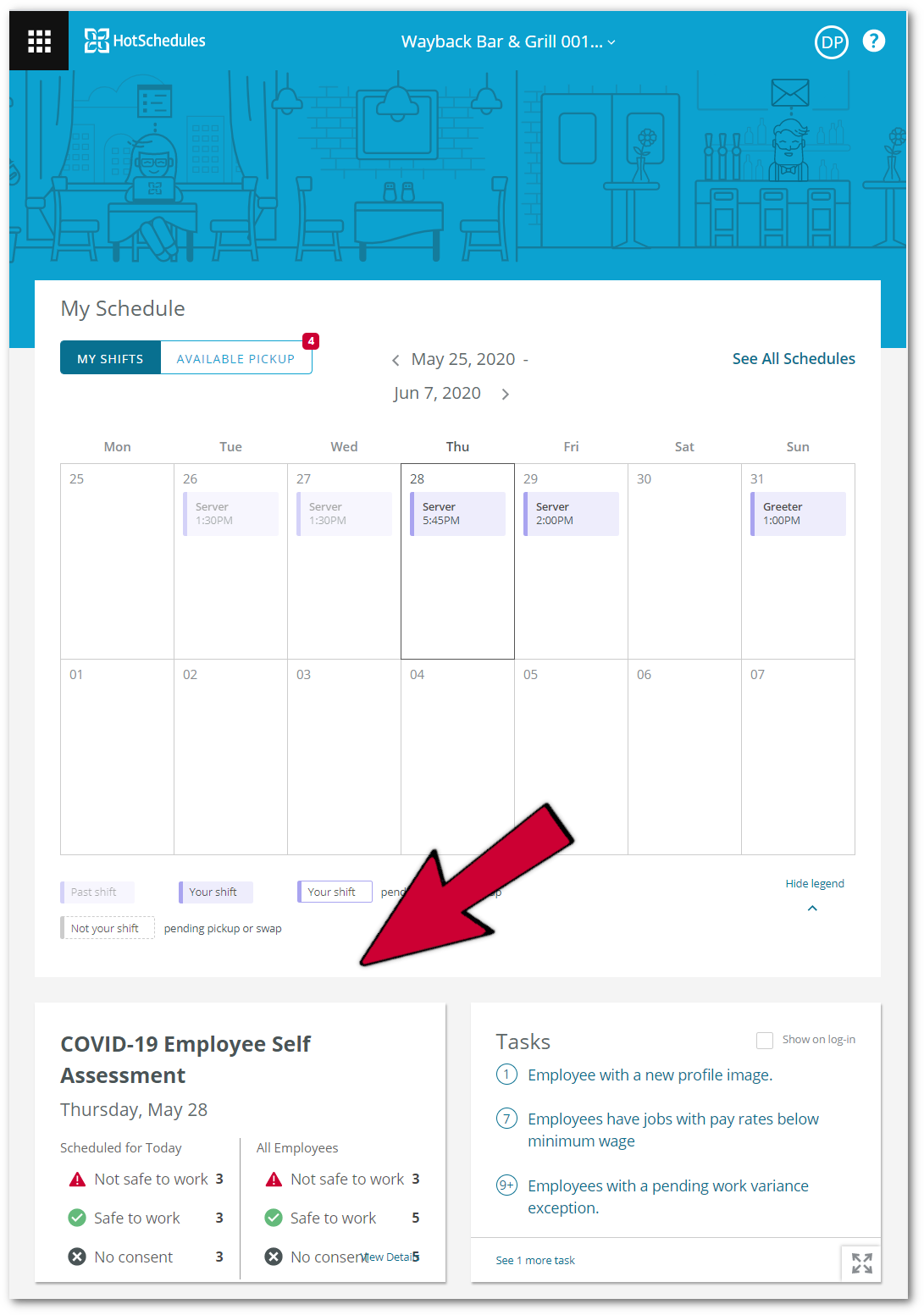 You will be able to see a quick report for each status for employees scheduled for today, as well as all employees.
When you expand the widget it will display more detailed information on each employee's status.

The widget will include name, status, schedule, job code, and shift time. You will be able to filter by, status, schedule, and job code.