This article will review how a user can opt back into taking the Health Survey if they have previously opted out by clicking I Do Not Agree on the first page.
Please visit this article if you would like to see a full user guide with instructions on how to use the health survey app - from the end user's point of view.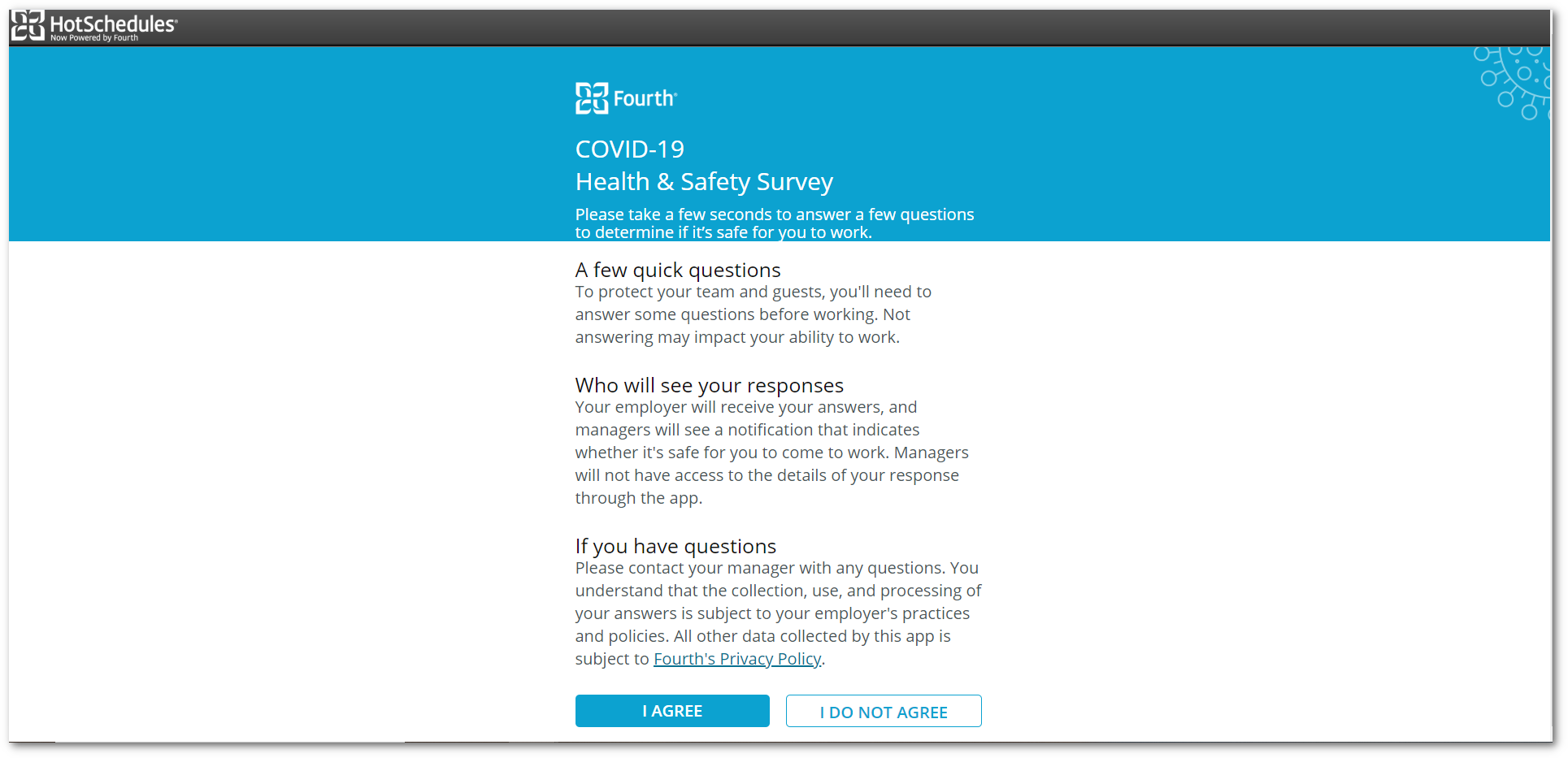 If a user has opted out of the Healthy Survey, they can reset this option by visiting their Personal Settings page.
Choose Settings from the main menu.
Select Personal.
Scroll down until you see the COVID-19 Health Survey option. Select Reset Survey to opt back in.
A pop-up will ask if you would like to log out and back in to take the survey no. Otherwise, it will appear the next time you log in!