Overview

This article is to be used alongside Adaco: Using Event Controls.

To use Event Controls, Event Control Categories must first be set up. Below are instructions for how to do this.

Event Control Categories

Event Control Categories are chosen from the existing Product Categories or can be created as completely new Categories.

Go to Property > Setup > Categories
Select New and populate the Category Name and Category Segment fields accordingly
Choose Event from the Category Classification drop-down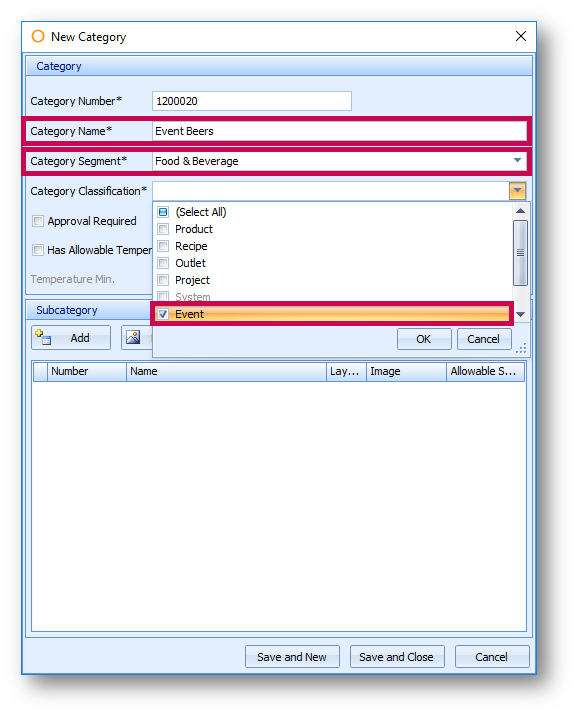 Fig.1 - Creating a new Event Category

Alternatively, it is possible to take an existing Product Category and add the Event classification to it
Follow the steps as above but instead of creating a new Category, double-click an existing one to edit it
Use the Category Classification drop-down and select Event - see Fig.2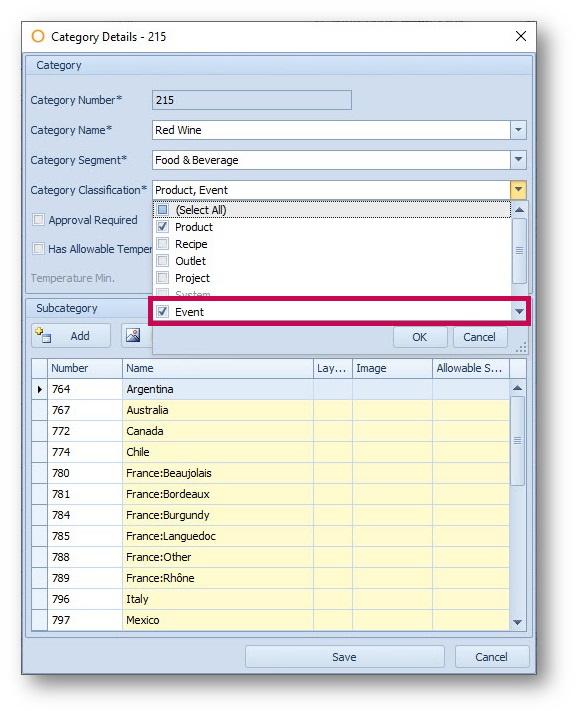 Fig.2 - Adding 'Event' to an existing Category


Once Event Categories have been created, products can be added to an Event Control or even an Event Control Template. Only those products in Event Control Categories can be chosen.

Please see Adaco: Using Event Controls for guidance on this.

Information on how categories are defined can be found in this article - Purchasing & Inventory - Property Setup.