Problems may arise with FnB due to certain security levels on Internet Explorer. It is prudent to re-set these default settings when investigating any issues with the system.
This will cause the loss of cookies, browsing history, passwords and homepage however these can be re-established once the settings have been restored.
Log on to Internet Explorer and select Tools > internet options.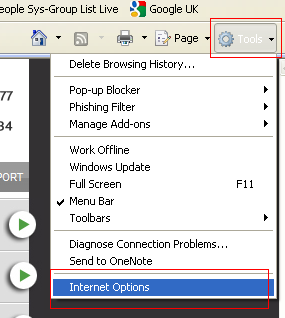 Fig 1 - Internet Options Link
This link can be found in different areas of the internet browser depending on the version but the process is the same no matter the browser version.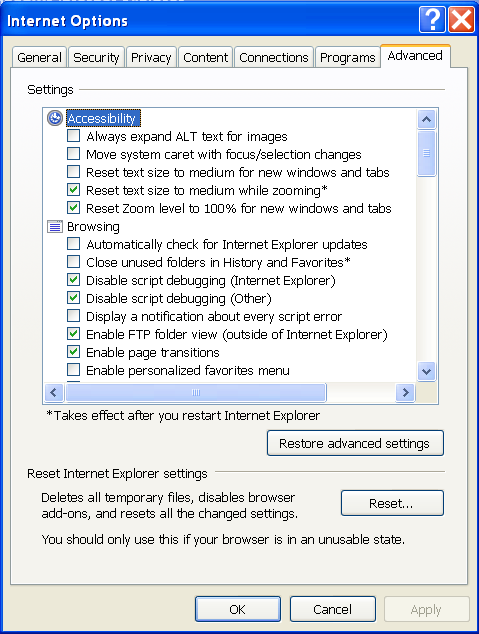 Fig 2 - Advanced Tab Options
Go to the Advanced tab to reset the IE settings.
Selecting the reset link and then confirming this by selecting re-set below.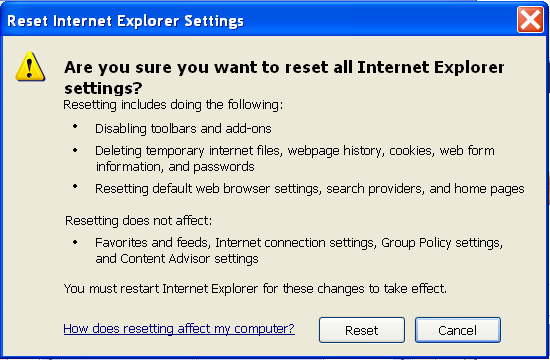 Fig 3 - Confirmation Message
Once completed move on to restoring the advanced settings.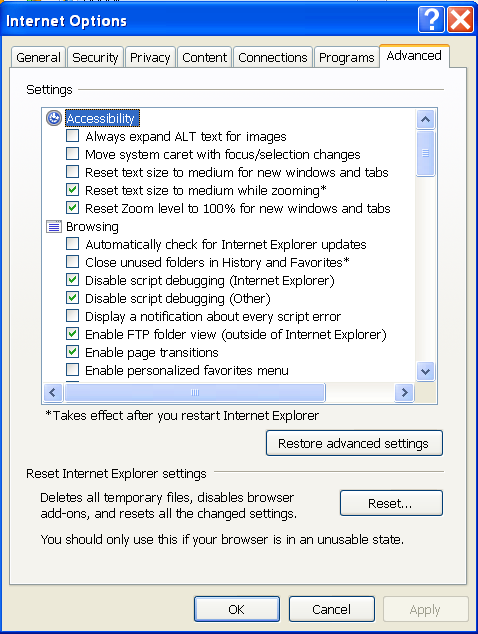 Fig 4 - Restored Options
Go to the advanced tab to restore the advanced settings.
Delete the temporary internet files.
Once completed close down the browser and re-open for the changes to take effect.
Also See