The Scheduling tab allows users to create and edit templates with the Template Generator.
Edit Templates
Log into your HotSchedules account and go to the Scheduling tab. Select Menu at the top right-hand corner and choose Templates.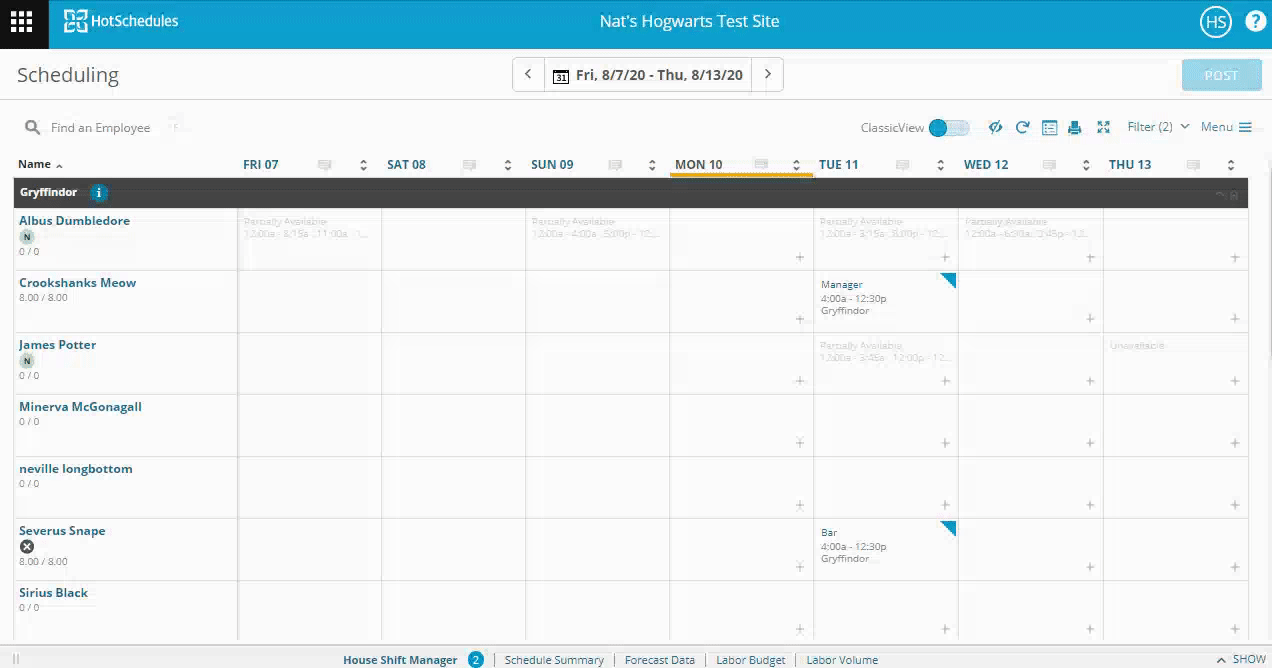 Select the three dot menu to the right of any template you would like to edit.

Edit Name - Update the name of the template.
Edit in Template Generator - Select this option to open the Template Generator and make changes to the shifts within this template.
Copy - Make a copy of the selected template. Once you select this, the duplicate will be added to the list of templates, and you can edit it and rename it.
Delete - Remove any unnecessary templates with this option.

Note: If anyone accidentally deletes a template, feel free to contact Customer Support. We can look into whether it can be recovered.
Note: Assigned templates cannot be edited since they were created as copies of an existing schedule, with shifts assigned to employees. The best way to create a new version of an assigned template is to apply it to a schedule, make the changes to the assigned shifts, and then save a new assigned template based on that schedule.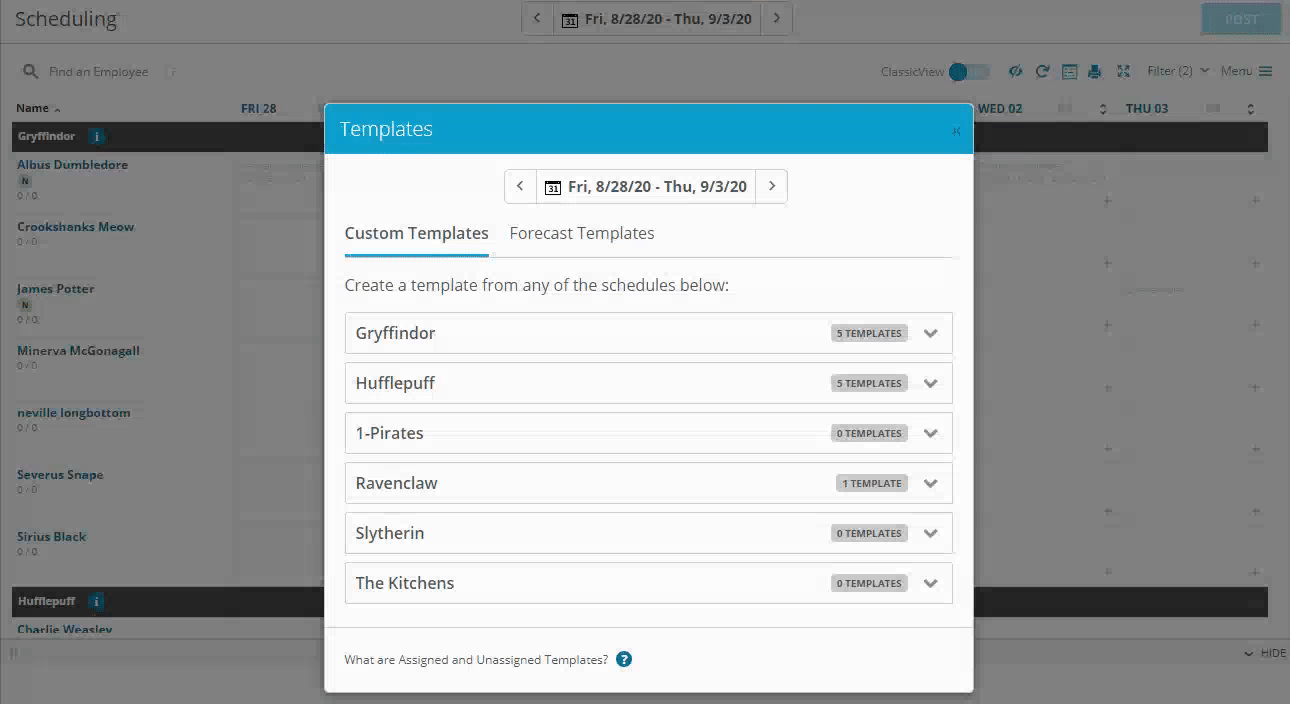 The Template Generator
Within the Template Generator, creating new shifts by clicking Create Row.
To edit existing rows of shifts, select the gear icon to the left of any row. This will give you the option to delete or copy an entire row of shifts.

Click individual shifts to edit them.
Use the drop down menus on the left of each row to edit the job codes and locations as needed.
Each time you add a row and your changes are saved in real time, so there's no need to worry about losing your work.