Changing your password in MacromatiX is quick and easy!
Follow these steps to change your password:
Log into your MacromatiX account and select the Special Tasks tab from the left side of the screen.
Select the Change Username/Password sublink.
The page will refresh to the change password screen.
Enter your current password once.
Enter the new password twice to confirm the spelling.
Select the Change Password button.
Your password has been changed, effective immediately.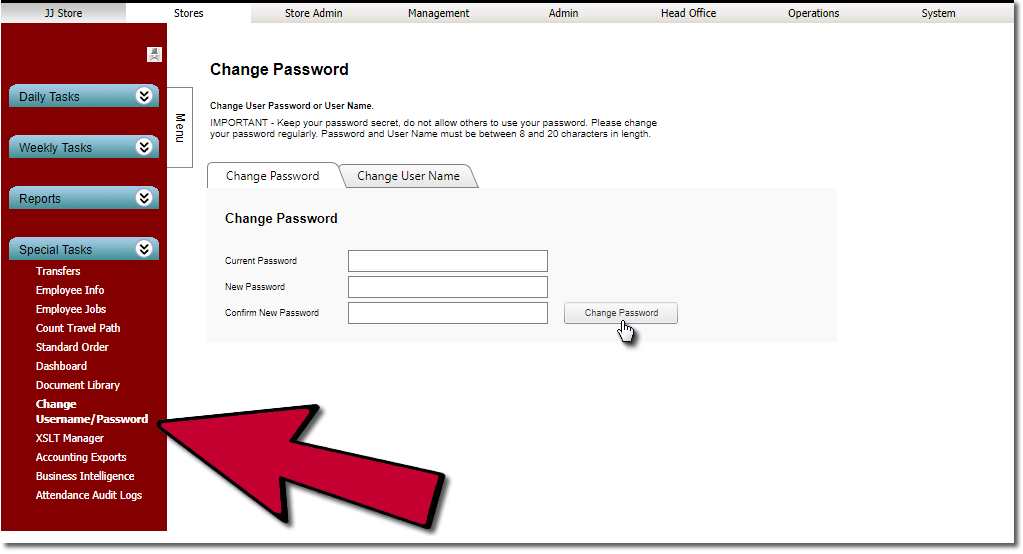 If you are having a technical issue and need assistance, please contact us through the blue "Help" button in the corner or refer to our Support Contact Information article.