If this feature is enabled, managers can copy schedules from one week to another. This is a quick way to write the schedule, and additional edits can still be made based on the needs of that week.
It is recommended to copy a schedule directly after posting the initial week's schedule. That way, the copied week will mirror the first week without any of the shift transactions that may occur later on.
How to Copy Schedules
On the Scheduling tab, open the Menu, and select Copy Schedule.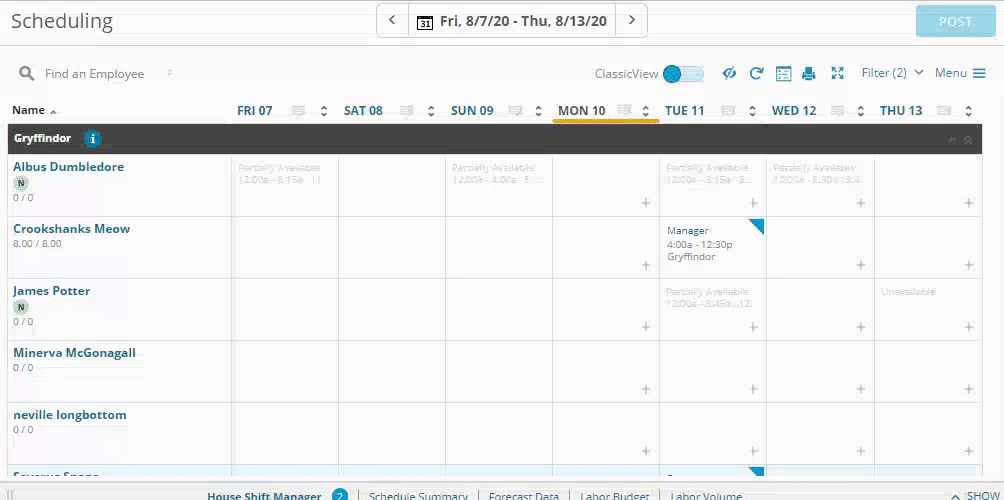 In the Copy Schedule modal, select:
There are a few additional options that you can edit before selecting Copy to make the change: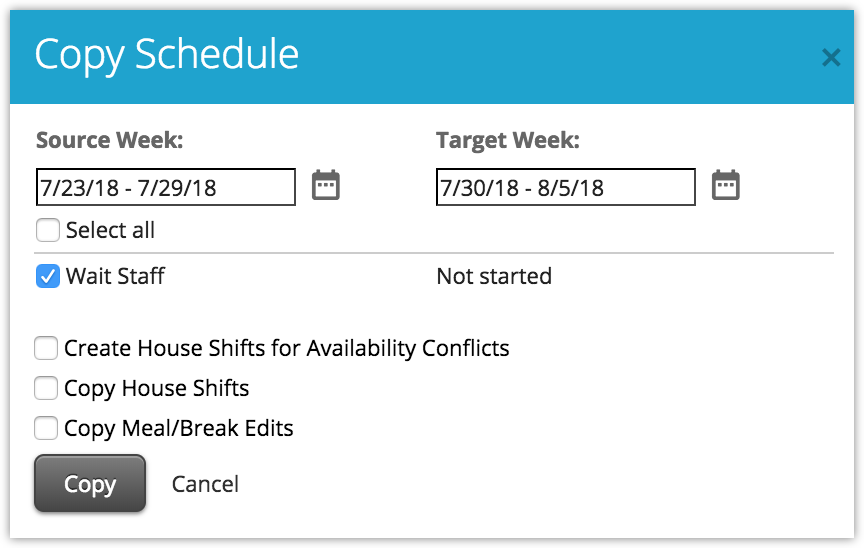 Unable to Copy a Specific Schedule
There are a few reasons that a specific schedule will not appear on the Copy Schedule modal or not be able to be checked.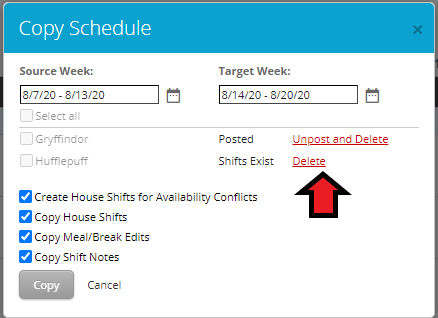 Missing the Copy Schedule Option
If you do not see the Copy Schedule option in the Menu on the Scheduling tab, it is possible that your account does not have the permission for this feature enabled.