Enhancements
Shared Wage Rates
With this feature when the Primary Wage flag is checked for an employees Job settings, it will populate the primary wage to the secondary position of the employees shared store(s).
In other words, this feature will include the primary and secondary jobs/ pay rates when an employee is shared. It must be checked off at the time of the employee share for it to work.
It will not take place retroactively for shared employees.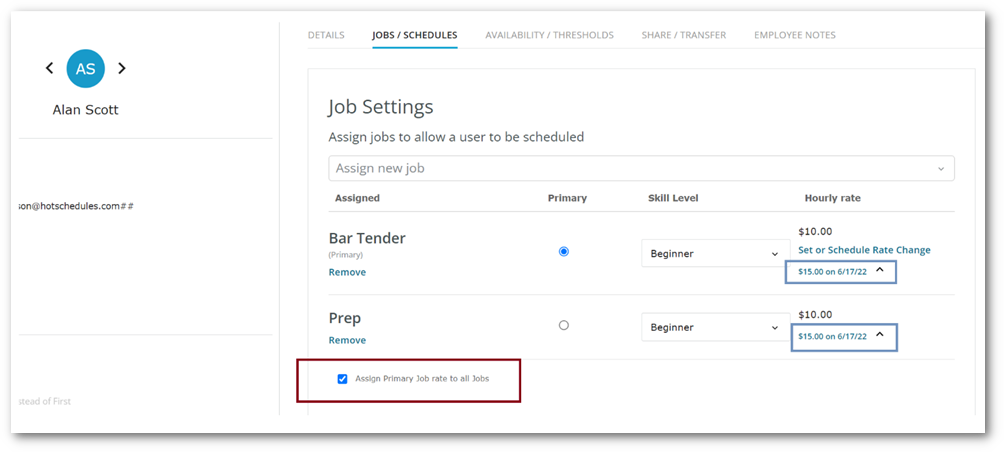 After it is checked, the manager should check the positions at the employees shared store(s). If it needs to be edited at the shared stores, that will need to be done separately for that store.