Enhancements
Include Seconds for Punches
Now, within the HS Payroll Export, users who are reviewing punches can now see seconds on the clock-in & clock- out times.
Predictability Pay - TA Advanced
Overview: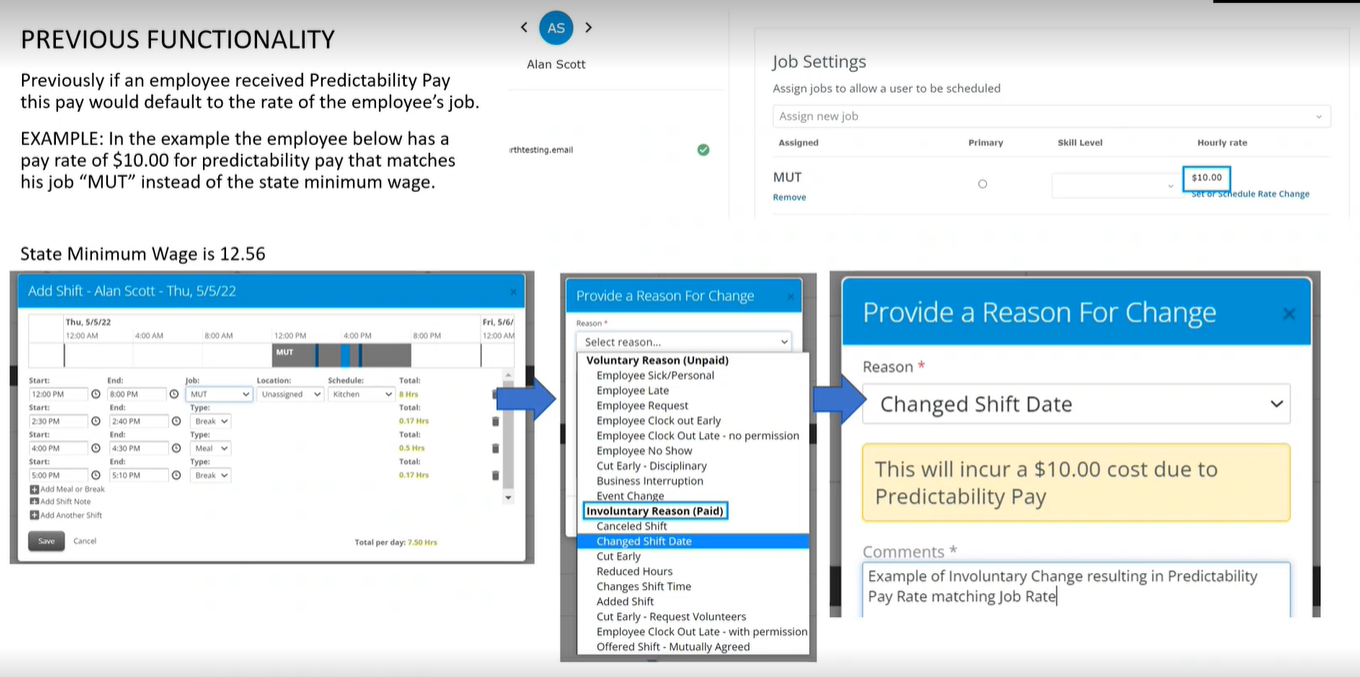 Now, For those using our TA Advance feature.
Employees who receive predictability pay will receive whichever pay is higher between their minimum wage and the job rate.

Predictability pay will also appear within the reporting as a Pay Exception