Enhancements
Labor Scheduler
Now when using the Smart Select and Offer Select in the scheduler a Hire Date will appear. This will allow scheduling managers to view and sort by hire date.
Go to Scheduling> House shifts > select "O" or "S" on your keyboard to get the smart select to pop up.
From there the Hire Date will be right next to the name.
If you select "Hire Date" it will automatically sort it by seniority.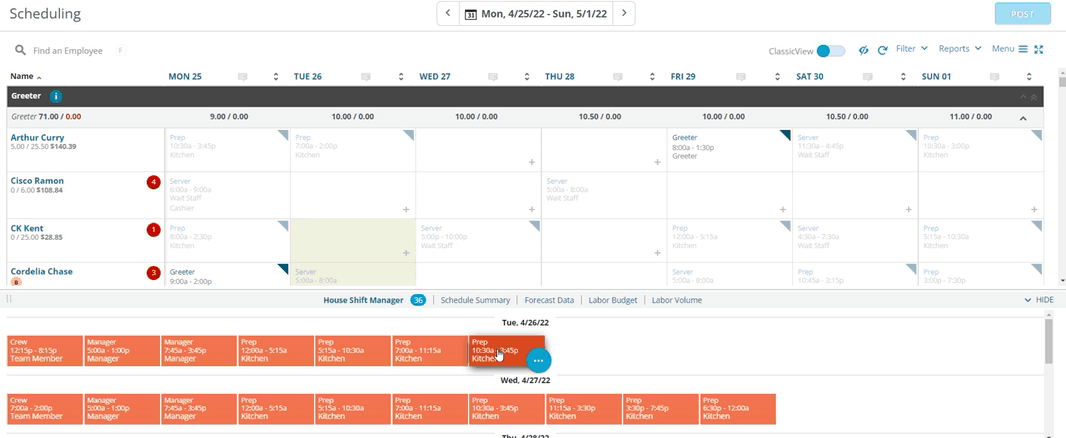 ASC Spanish Translation
We are continuing to add translation strings to the ASC, this will allow users who choose the Spanish language to see it within the ASC. Each section in the ASC will eventually have the appropriate Spanish translations. This release we have added them to:
See previous release notes for additional areas we've updated translations.