Enhancements
Individualized Acknowledgements
Now when a system Acknowledgement is sent to an employee, there is an option to set for the Company that will provide an additional option for the employees consent.
This can be found within the ASC under Configure> Company Settings> Individualized Acknowledgements

When this option/ setting is configured:
The employee will have to either agree or disagree
If the employee disagrees, they will be required to leave a comment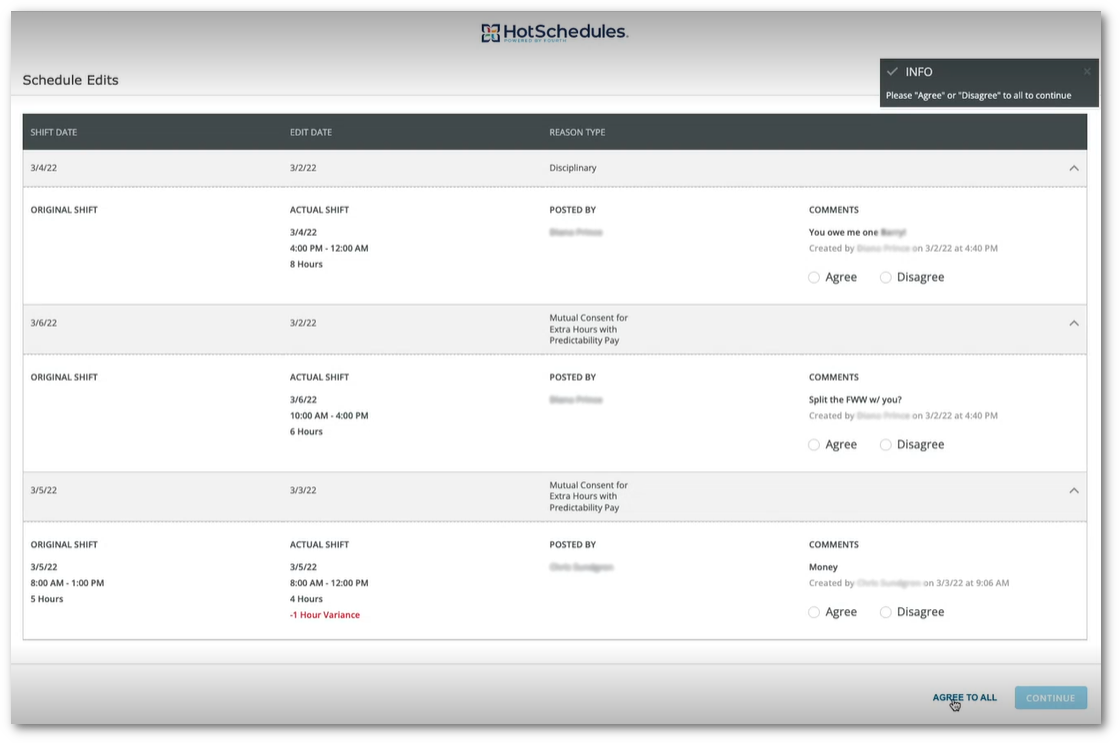 When an employee logs in, they will see something similar to the above screen and have the option to either:
Agree individually or use "Agree to All" if there are no concerns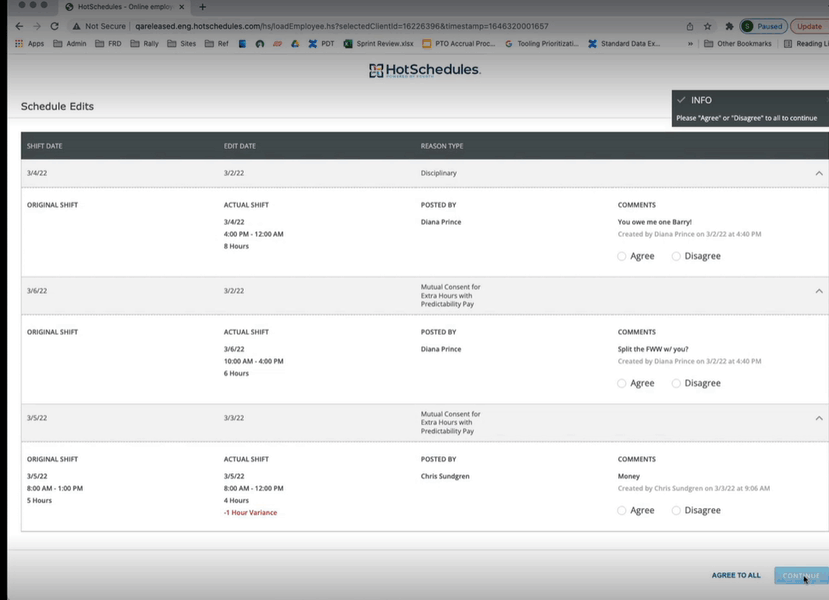 Disagree individually

This will prompt a input box to pop up for comments.
If the employee disagrees, they're required to comment.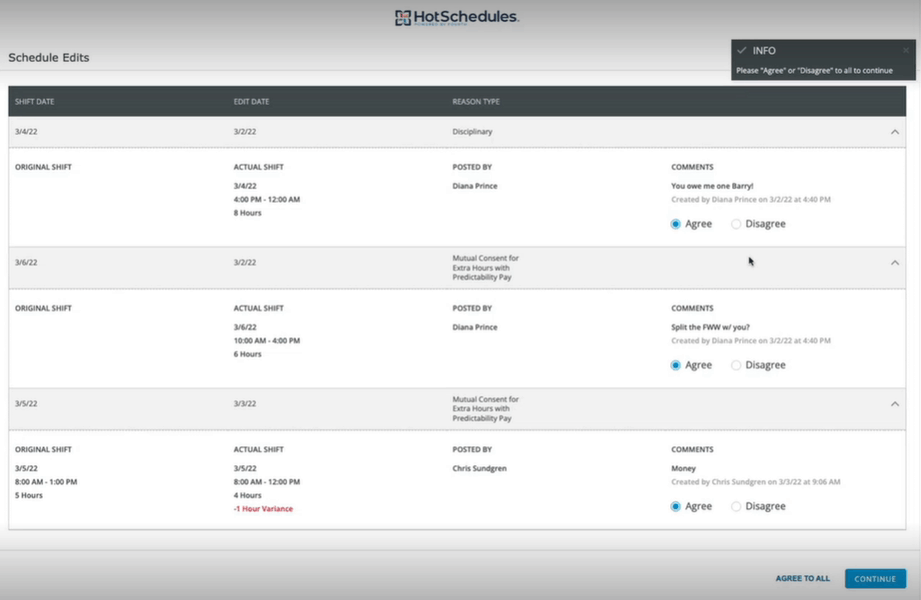 All items must be addressed with either the Agree or Disagree option before Continuing.
Employees and Managers will also get an automated Message within HS Labor when an employee Disagrees.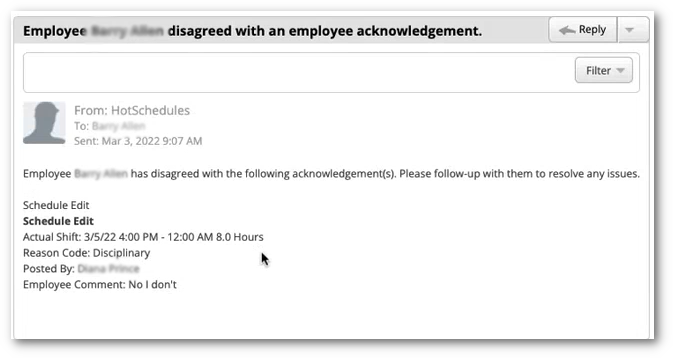 This will open an opportunity for further discussion between the manager and employee on the matter.
Additionally, as a way to allow managers to view the acknowledgements as a whole without having to hunt down the system messages, they can do so by going to Staff>Pay Exceptions.
Here you can:
Filter to narrow the search by Agreed, Disagreed, or Unacknowledged.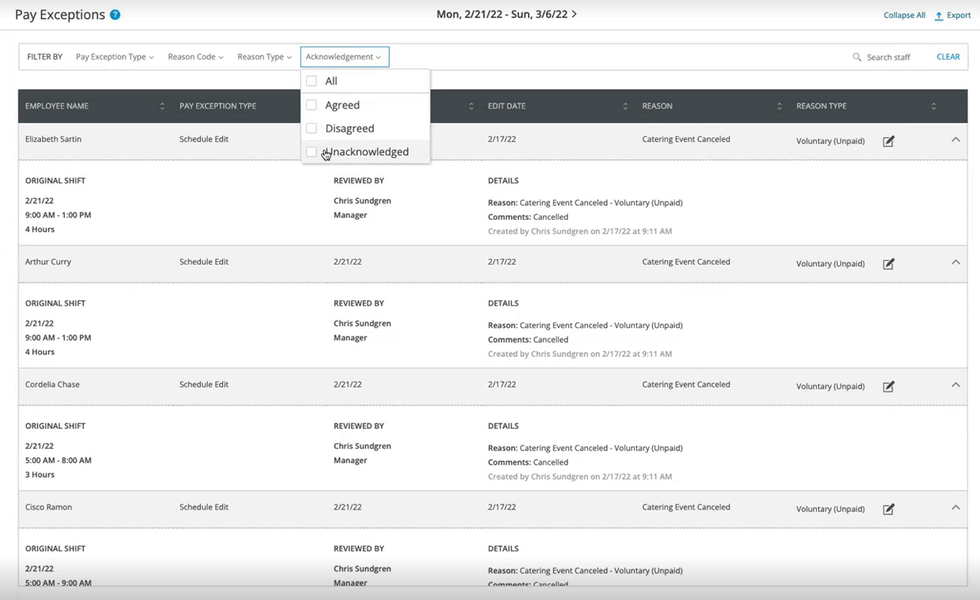 Hover over the symbols indicating status and it will display the date and time stamps acknowledged.
Display the Employee Response if they disagreed.