To complete this process, the Manager must:
Ensure the citizenship status and Alien Registration Number/USCIS Number in Section 1 is accurate
Enter the correct document number for a Permanent Resident Card.
Please note, these are two different numbers.
This can be completed using the I-9 Documentation Dashboard.
Click WorkSpaces.
Under your organization's name, click Administrator.
Click I-9 Documentation.
A list of Team Members will appear. The status for each individual will display on the right.
Click Actions. Click Start I-9.
Section 2 of the I-9 will open. There are four steps for you to complete.
Step 1: Verify the information in Section 1:
When an employee provides a Permanent Resident Card as verification of their employment, they should have marked Lawful Permanent Resident as their status in Section 1 of Form I-9. This is the only citizenship status that the Permanent Resident Card is associated with.
The manager can then verify the employee entered the correct Alien Registration Number/USCIS Number.

Please keep in mind, this number is always different than the document number the manager enters in Step 2 of Section 2 for Form I-9.

Highlighted below is where the number that should be on Section 1 can be found: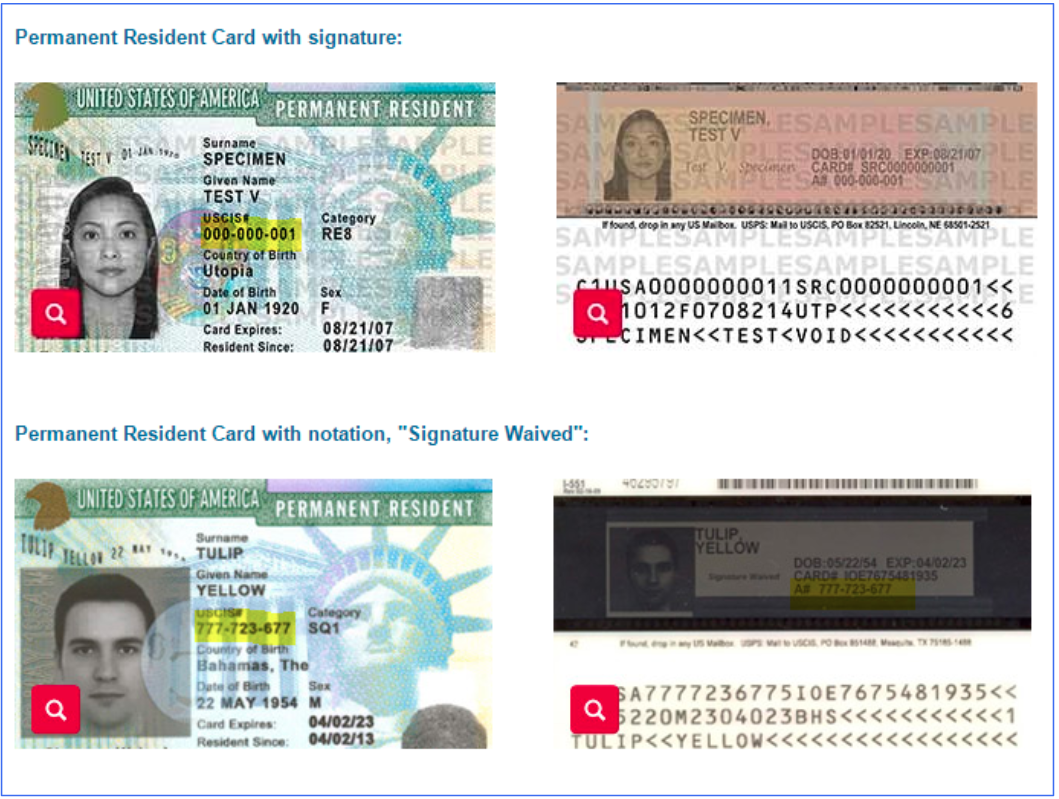 Please note: If the manager finds any incorrect information ion Section 1 of the I-9, they can click "Send Back To the Employee for Corrections" on the bottom left of the screen, which will send an email to the employee to make any changes.
Click Next to move on to Step 2.
Step 2: Enter Documentation Information:
Select the Permanent Resident Card for verification.
Enter Document Title, Issuing Authority, Document Number, and an Expiration Date.

The issuing authority is always USCIS.
To find the number, review the highlighted areas in the picture below.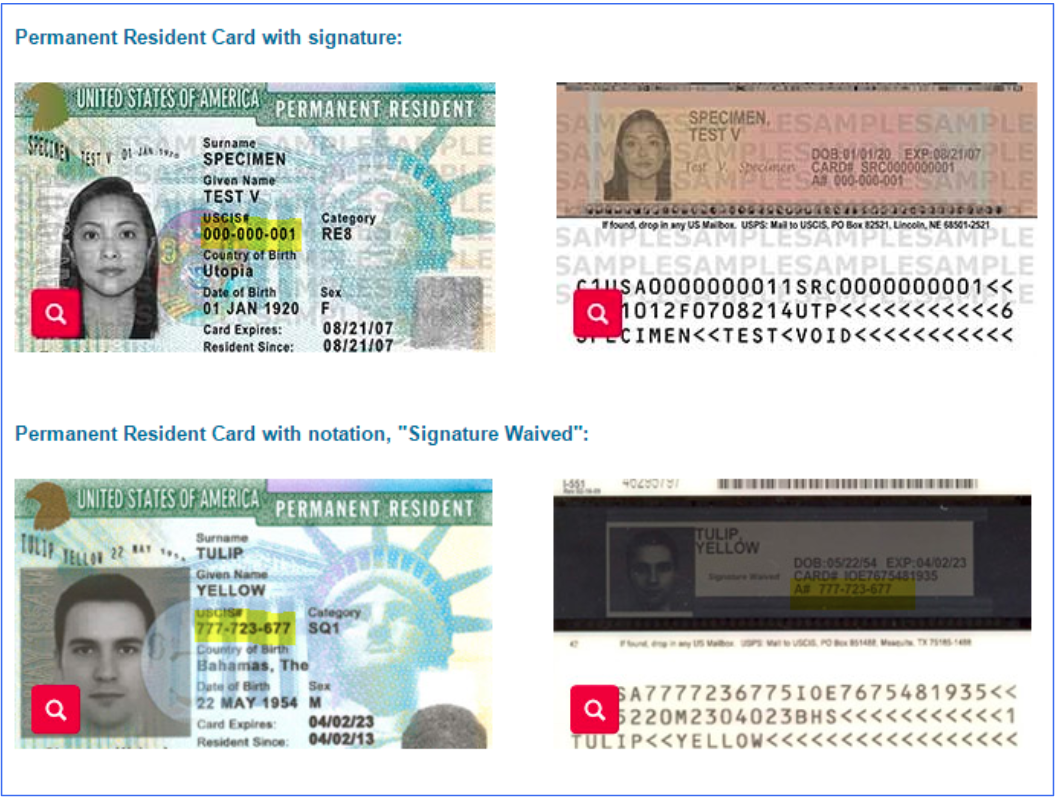 Complete the remaining steps for finishing Section 2 as you normally would.
Related Articles: