Monitoring the Onboarding Paperwork
Navigate to "My Home" using the search button, save the link to Favorites:

From "My Home", select the Dropdown and choose "Onboarding Tasks by Status".
Select the second dropdown to narrow the view by:
I-9 Section 1
Employee Information
I-9 Section 2
All Other Forms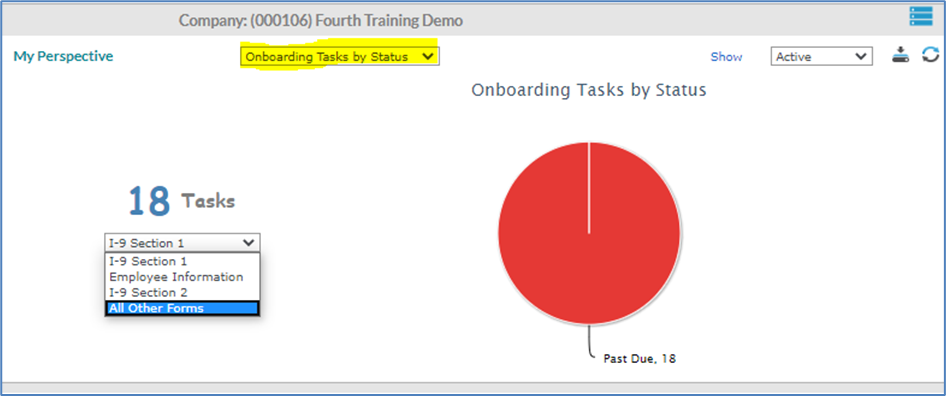 Progress of onboarding paperwork can be monitored from this view:
Black indicates that the form has been completed.
Light gray indicates that the form is not complete.

The manager can send a reminder to the new employee if they have not completed their onboarding.

The manager can click the name to open the employee's onboarding: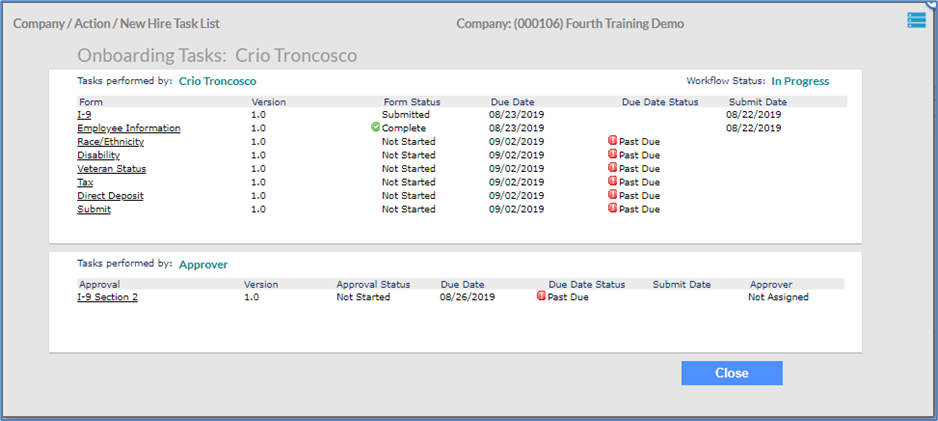 Completing Section 2 of the I9
Once the new hire has completed Section 1 of the I-9, the manager will receive an email to complete I-9, Section 2.
The manager can access the I-9 by clicking on the checkmark in their Fourth account.
Note: Once the employee brings in their I-9 documents.


To complete Section 2, click on the line item and select "Grab":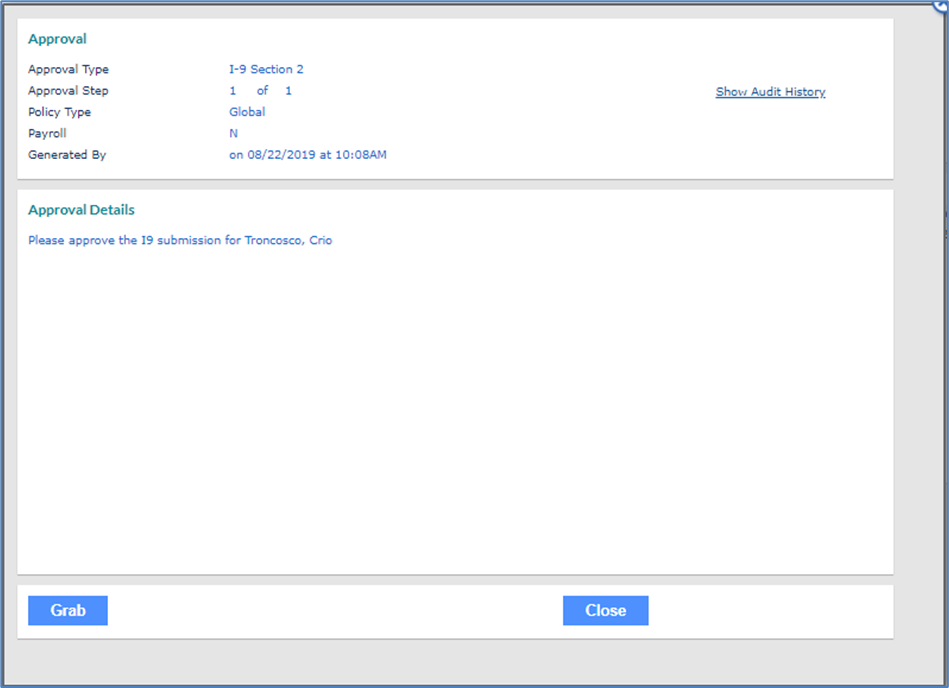 The item will move to the top section of the screen. Click to open it again: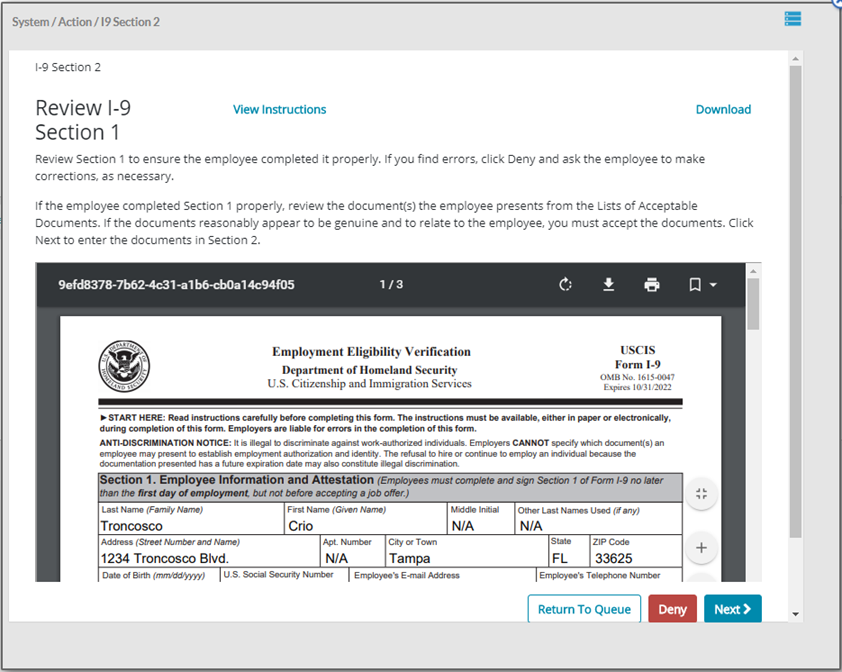 Click Next and Select the Document Title Dropdown: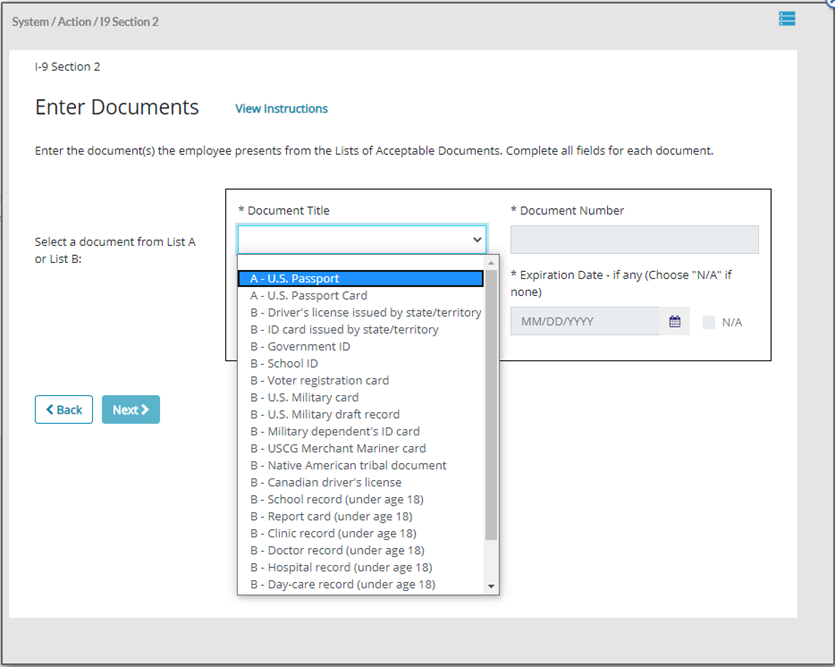 Using the dropdowns, select the item from the list that the employee brought as a backup. Examples: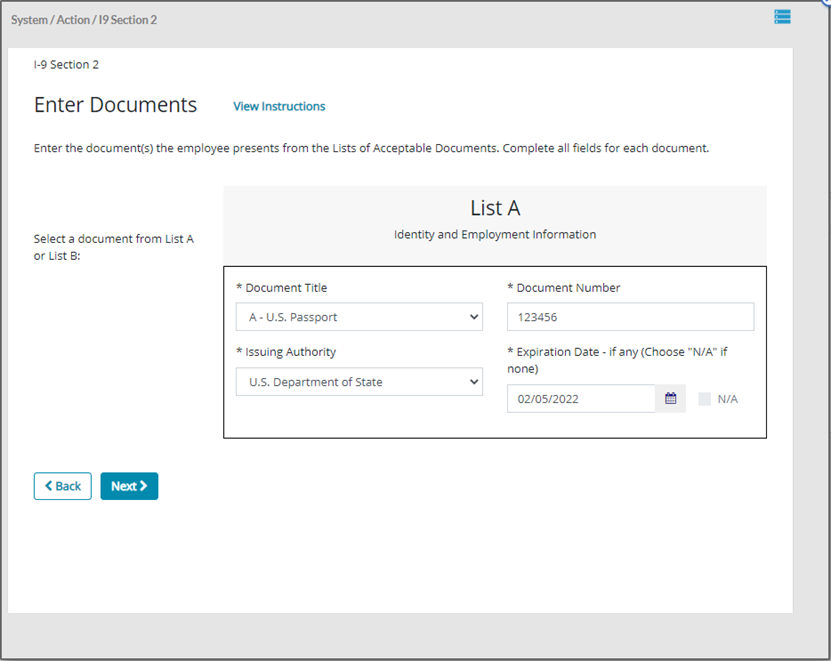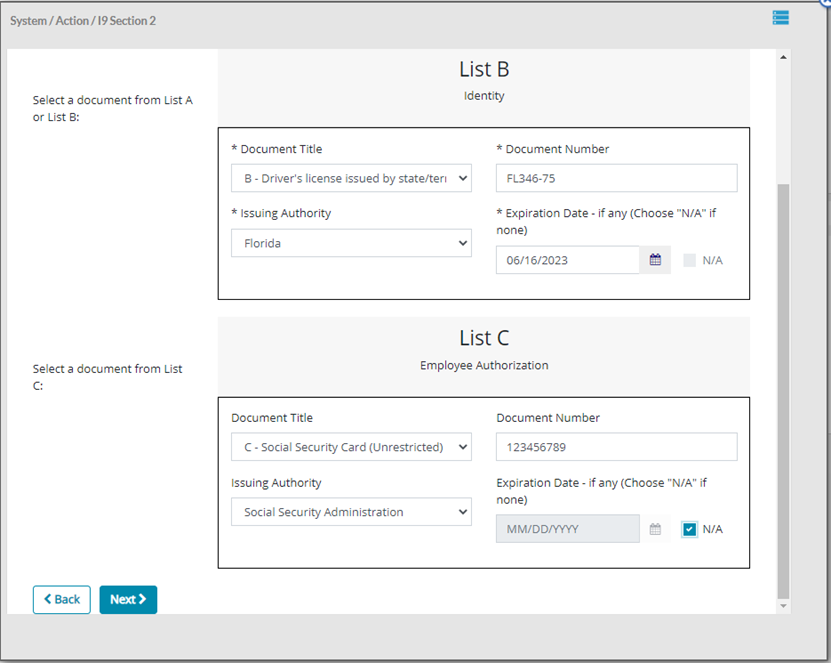 Click Next > Next.
Complete the Certification on the next page: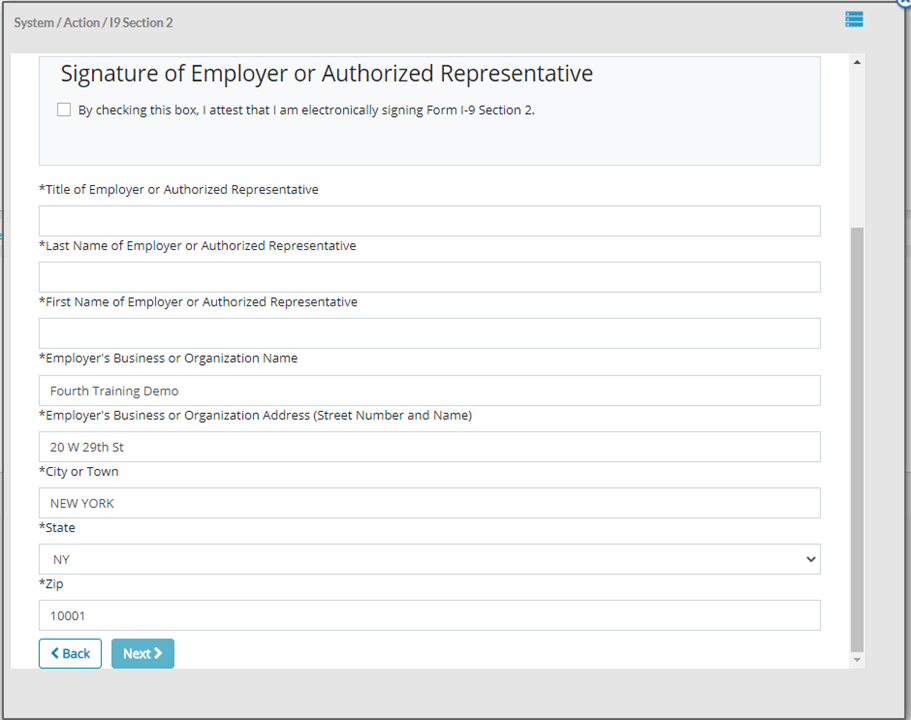 Review the I-9 and Submit
Click Done.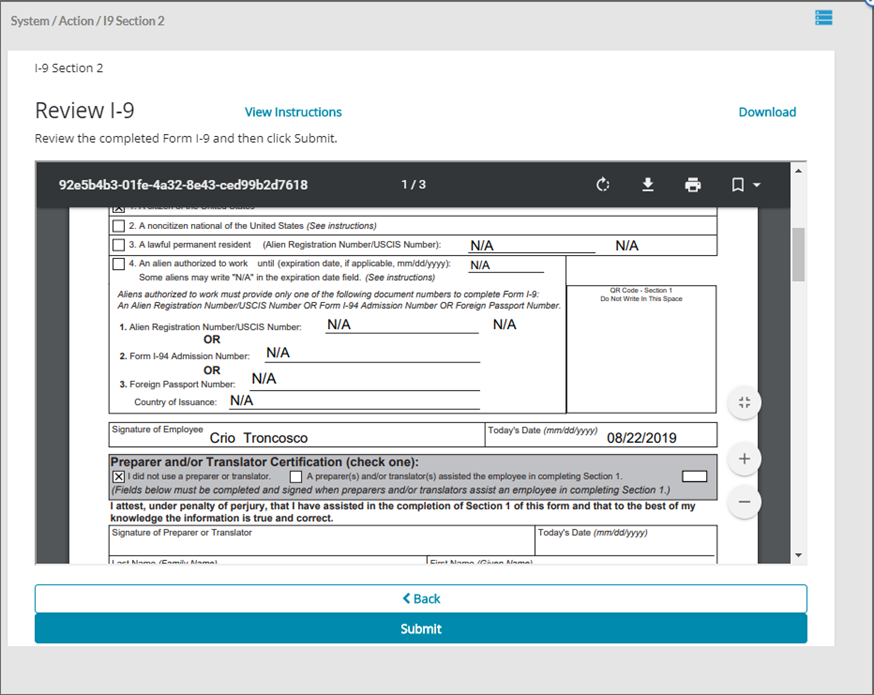 The I-9 is saved in the employee Documents section: