Released 9.30.2021
New Feature
Hide Wage Information
Companies that have the setting Hide Costs – Permission Set Hierarchy setting and have it set to true will now see that costs are hidden based on permission set hierarchy in the Forecast Data Report on the Scheduler. Costs for employees that have a permission set hierarchy the same as or lower than the user viewing the scheduler will be hidden in the following areas:
Hourly Scheduled Labor %
Hourly Actual Labor %
Total Scheduled Labor %
Total Actual Labor %
Salaried Actual %
Clicking on the View Here message at the bottom of the report will display a pop up that will show you all the permission sets that are being hidden.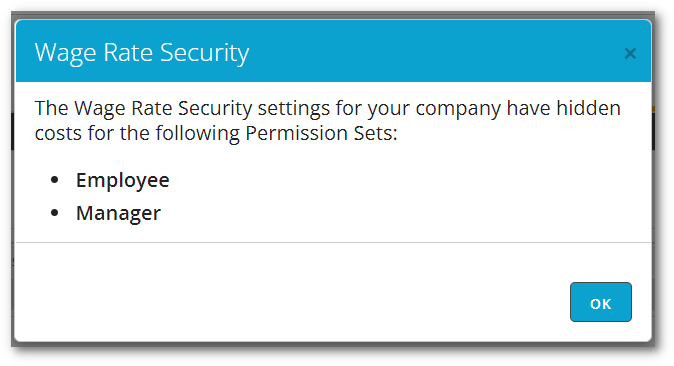 .