Released 9.16.2021
Enhancements
Welcome Sheet
An update to the employee Welcome Sheet was made to display the updated URL to set up an account. The new URL is setup.hotschedules.com.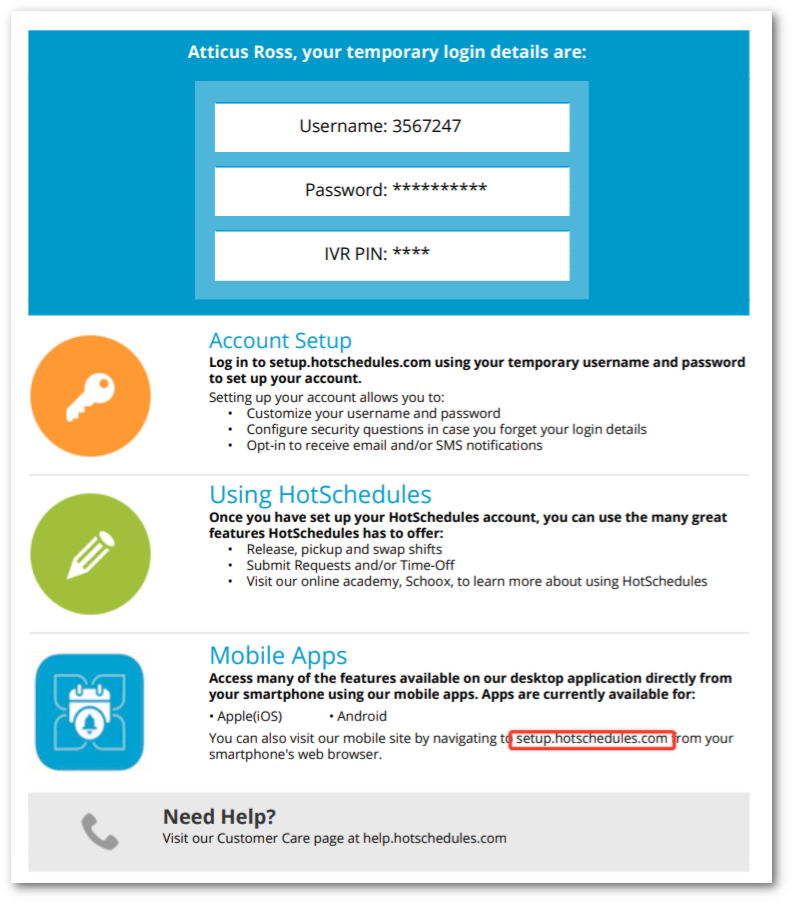 Scheduler
We updated the shift change approval process and scheduler to display the cost for a split shift schedule change that would result in predictability pay. These changes will ensure managers are better informed of additional costs that could be incurred prior to reposting a schedule.
Mobile
The mobile app will now display an employee's preferred name instead of their given first name if they have designated a preferred name in HotSchedules.