Released 8.05.2021
Enhancements
ASC - Health Survey Report
We have updated the Health Survey Export to allow up to 31 days to be exported at a time. Previously the export was limited to a single day of data.

New Features
Estimated Earnings
These new features allow employees to see the estimated earnings associated with a shift they are interested in picking up or releasing while reviewing they are reviewing the shift. The estimated earnings are a function of rate * hours
*rate is minimum wage if it is for a tipped job below minimum wage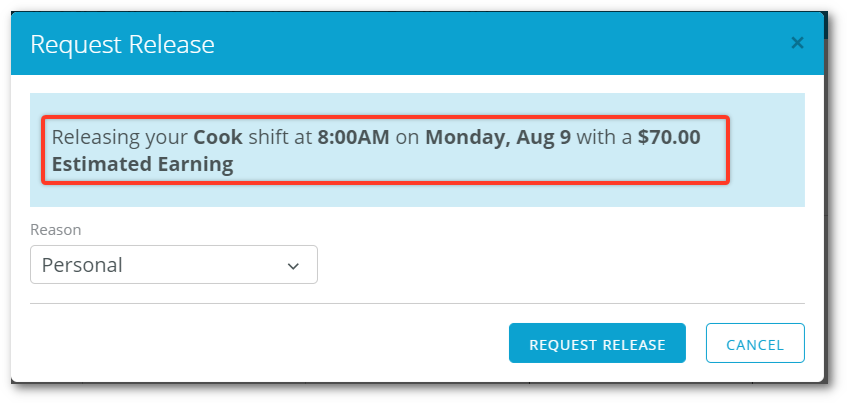 Right to Rest - Day Editor
As a scheduling managers you will have the ability to see the potential cost associated with a right to rest violation on the scheduler day editor. If you edit a shift in a manner that would result in a right to rest violation, you will see a warning message with the potential cost of the infraction if the shift were to be worked as scheduled in the edit screen.
Mobile
Logbook
We added an additional multi-function thermometer to the list of approved logbook devices. The new integrated MFT is the Cooper Atkins Model 20200. This was added for both Android and iPhone apps.